I don't know where to start, there's so much to say. I'm still having a hard time realizing that I've just spent half the year on the other side of the world. At first, I was only supposed to stay 3 months and go back!
But in life, you never know what tomorrow will bring. And that's what's scary awesome! Here is the summary of my 180 days in Australia.
WHY ?

It doesn't show on my social media, but in real life, I've always been afraid to be (alone) with myself. Since I turned 18, I have been "protecting" myself by creating a hyperactive and insensitive "public" persona. Without realizing it, I created a vicious circle: the more self-confident I was, the less people came to me, the more self-confident I was…
The first step for me was to talk about it openly at the end of last year, to admit to myself that I had a problem to solve. And above all, that it was time for a change. The second step was to find a challenge, an experience strong enough to change me in depth (even if it hurts a lot).
What's better than going to the other side of the planet by yourself for several months?

On November 28th, I take an open ticket to Sydney. Why so far away? I was there 2 weeks at the same time a year earlier and fell in love with the Australian lifestyle. To be more precise, I fell in love with Bondi, the little town by the sea with its iconic "Icerberg" swimming pool.
I left on December 26th after having spent Christmas with my family, left my apartment and sold most of my " belongings ". First trip abroad alone, first time where nothing holds me back. Clearly, it felt weird!
An eventful start…

My adventure begins in an Australia plunged in devastating fires. As soon as I arrived, the air felt "heavy", with days when the sky was turning orange in the middle of the day. Impressive.
This disaster gave me the opportunity to help the country and to do my first voluntary action for an association. We left 4 hours north of Sydney to help farmers in distress.
A complicated beginning because very hard mentally for me. I had anxiety attacks alone in my hotel room several times. Hard moments where I literally cracked, without really understanding why. I panicked about being alone, wondering if I had made the right choice to leave, when I had everything I needed to be happy.
Luckily I quickly met some great people, who made me feel a little more "at home". Luckily, I also have the exercise that allows me to "hold on" in difficult times. It's clearly an "addiction" that has been saving my life for a very long time!
I've had big weight variations during these 6 months, from 81kgs to 87kgs. I went from a "triathlete" body where you want to take off all the extra pounds to a "bondi beach" body that you are happy to show off at the beach!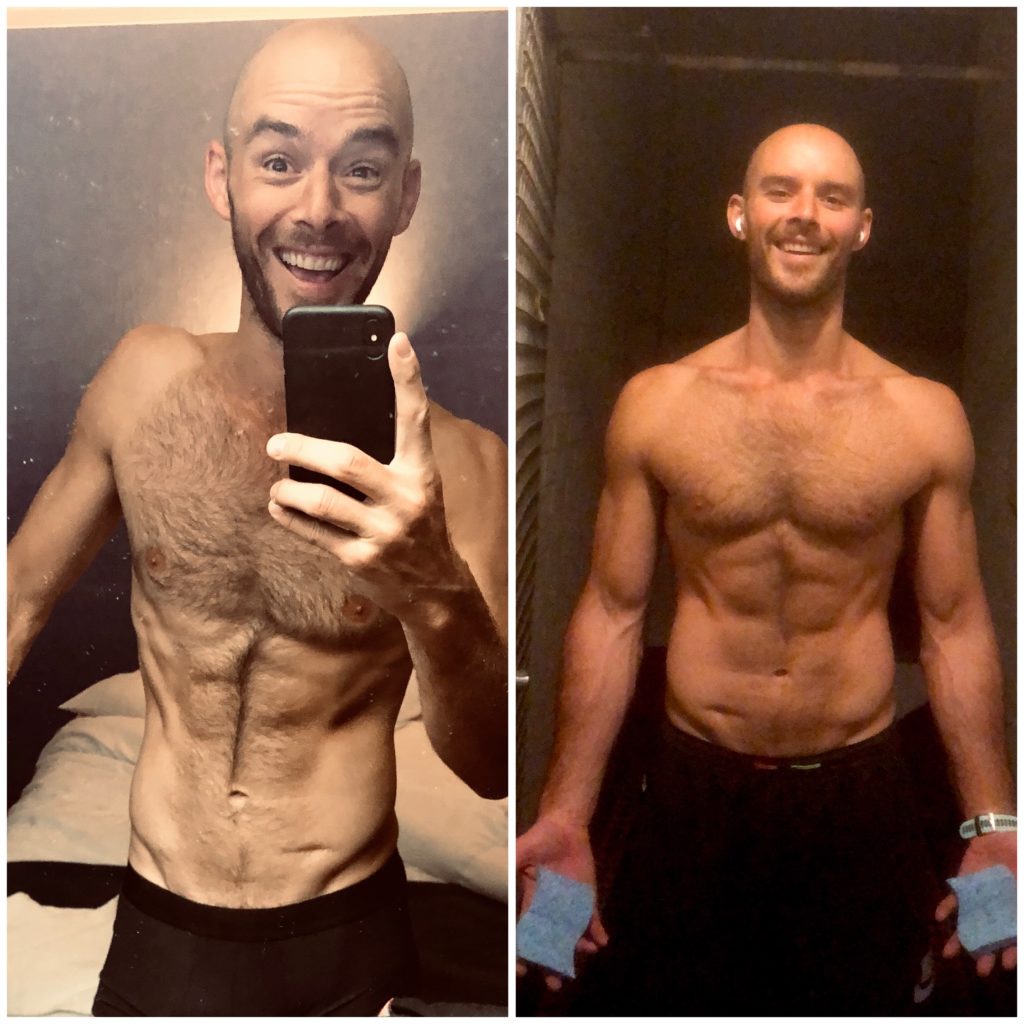 ---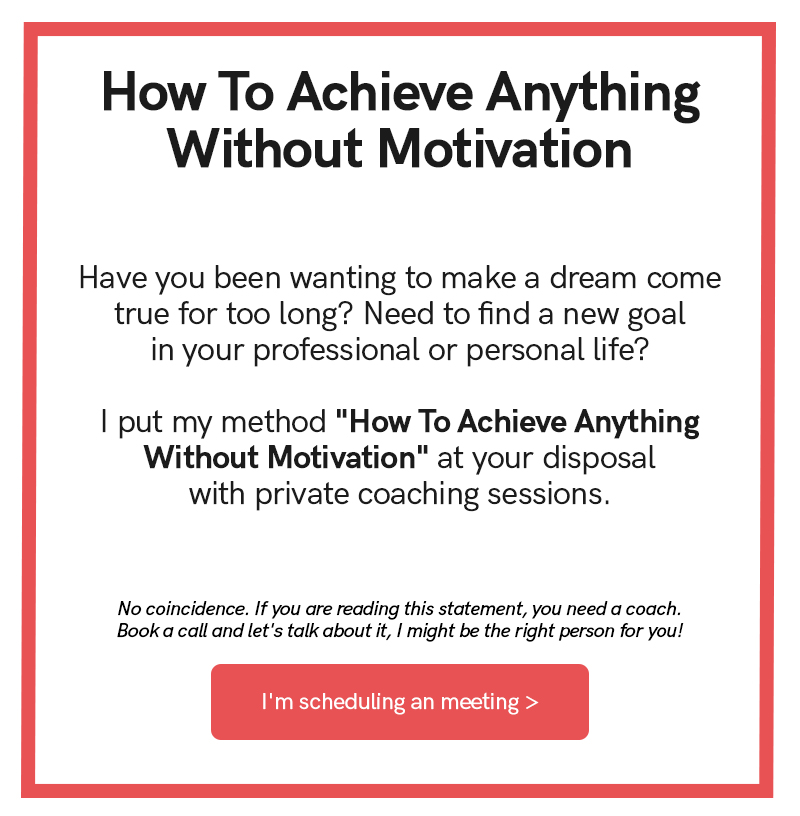 ---
An eventful ending…

As my buddy Nacer says: "You wanted an adventure in 2020, well, you took the all-inclusive package! ». After the fires, 10 days of silent retreat and 1100km alone on a bike in New Zealand, a pandemic broke out internationally.
Closure of the country, foreigners in Sydney in panic, everyone makes decisions on the spot. I hesitate to go back too, but finally I decide to stay, having the chance to extend my visa for 3 months when I come back from New Zealand. I returned to Sydney 24 hours before the country closed!
How fortunate to experience lockdown in Sydney

To tell you the truth, we didn't even have the same lockdown in Sydney as the rest of the world. Possibility to go out, do sports, run along the beach and nice weather. Frankly, I couldn't complain!
But all good things come to an end. 1 month after getting out, I decide to come back to Europe to spend the summer. The choice was difficult but well thought out. I wanted to see my friends and family again, to spend time with my partner on Timeleft to put a boost and to enjoy the summer (as initially planned).
At the time of these lines, my return to Australia is uncertain because the government has not yet decided on opening the borders to foreigners. Everything may change between now and then, so I'm not worried!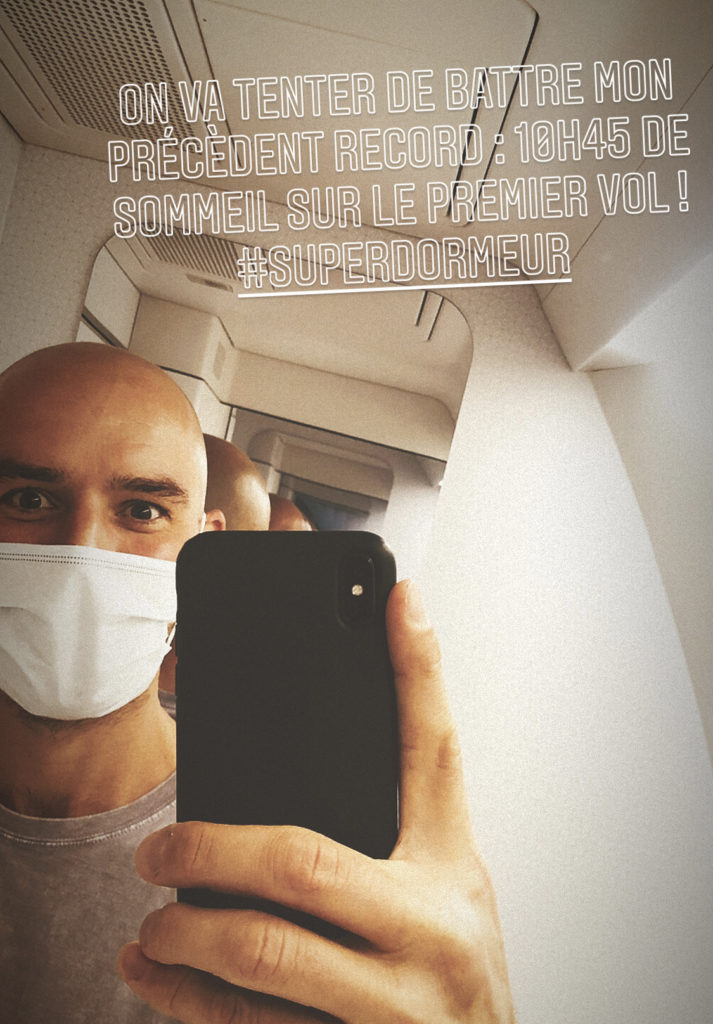 ---
SUMMARY

His 180 days abroad were also a great opportunity to make many dreams on my bucket list come true. It's obvious, that being full time on my dreams allows me to accomplish a lot in a short time!
1 dream realized per week

I haven't had time to write an article for each one yet, but it won't be long now. Here is the list of the 22 dreams I had during my adventure. There are still 70 to come true, so don't hesitate if you want to make one with me!
1. Swim naked in the ocean
6. Fly in a helicopter
17. Participate in a beach clean-up
18. Take a drawing class
25. Live 24 hours blindfolded
27. Be a volunteer for an association
35. Eat the best pancakes of the world
39. Hike in the mountains
43. Create my own blog "DailyMax"
54. 30 days without alcohol, sugar and caffeine
59. Rafting down a river
65. Have a coffee with 100 strangers
67. Bike-Packing alone in New-Zealand for 12 days
70. Live alone for 6 months abroad
72. Make a 10 days Vipasanna Retreat
73. Read 50 books in 2020
75. Be vegan for 30 days
82. Swim under a natural waterfall
89. Write 100 newsletters in 2020
90. Try a sensory deprivation tank
93. Travel with a stranger
100. Launch my startup and start again
6 months for 2 countries: Australia + New Zealand

My adventure started with 4 weeks in Sydney, then 2 weeks in Melbourne (and the Great Ocean Road). Then back to Bondi Beach for 2 weeks before taking off for 5 weeks in New Zealand (Vipassana + the biketour) . I finished 13 weeks in Bondi Beach, a total of 6 months.
MELBOURNE

I didn't stay there long enough to really appreciate it. I lived in South Yarra for a week before leaving straight away to do the Great Ocean Road solo. Melbourne is very different from Sydney, more international and less "beach vibe" than Bondi or Coogee.
The Great Ocean Road is a famous road near Melbourne. It's nice but I wasn't impressed either!
NEW ZEALAND (North Island)

My departure to New Zealand was largely driven by my silent retreat "Vipassana" which was 1 hour from Auckland. I managed to secure a place at the last minute and leave in less than 5 days.
After my 12 days in the centre, the return to 'real life' was very special. I didn't have a clear plan for what to do next. Fortunately, I met Nina who wanted to visit the North Island. We rented a car to go up to the northern tip: Cape Reinga.
All my journey on this island is available HERE. I took the opportunity to realize some dreams of my bucket-list !
NEW ZEALAND (South Island)
The most intense (and physically violent) experience of my life! I wanted to visit this island by car and then by van. In the end, it will be at the strength of my legs! 1100km in 12 days without any preparation. A memory engraved forever.
You can discover all my story, day after day, in this dedicated article.
SYDNEY / BONDI / COOGEE / SURRY HILLS
Over my 4 months around Sydney, I changed places about ten times, from Airbnb to Airbnb. When Australia started to be threatened by the covid, I had the good idea to quickly find a flatmate to avoid being alone.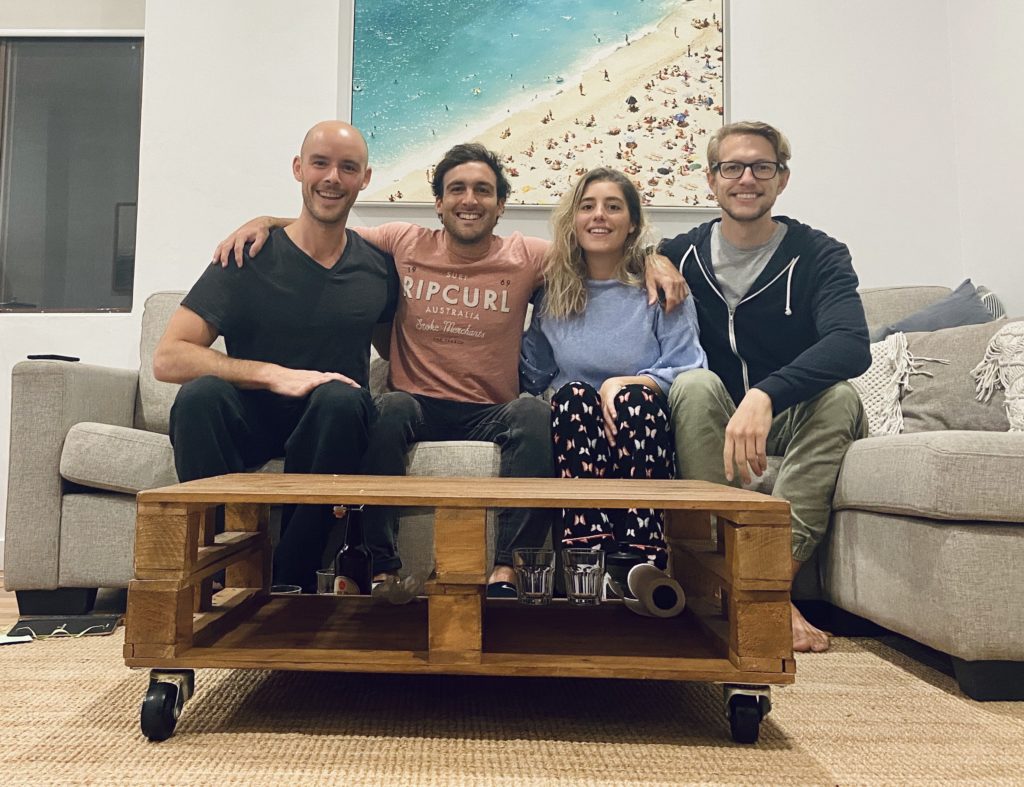 My flatmate was perfectly located on Bondi Road, 5min from Bondi Junction (where the shops and the subway station are) and 2min from Bondi beach.
I quickly started my little habits like picking up my fruits and vegetables at the Fruitologist (the HQ of healthy people) or training at the Waverley Oval.
I strongly recommend going to Bills or Harry's for brunch (the pancake is to die for), having a coffee at CaliPress or Bennett St Dairy, having an ice cream at Messina or eating at Totti's or Peppe's.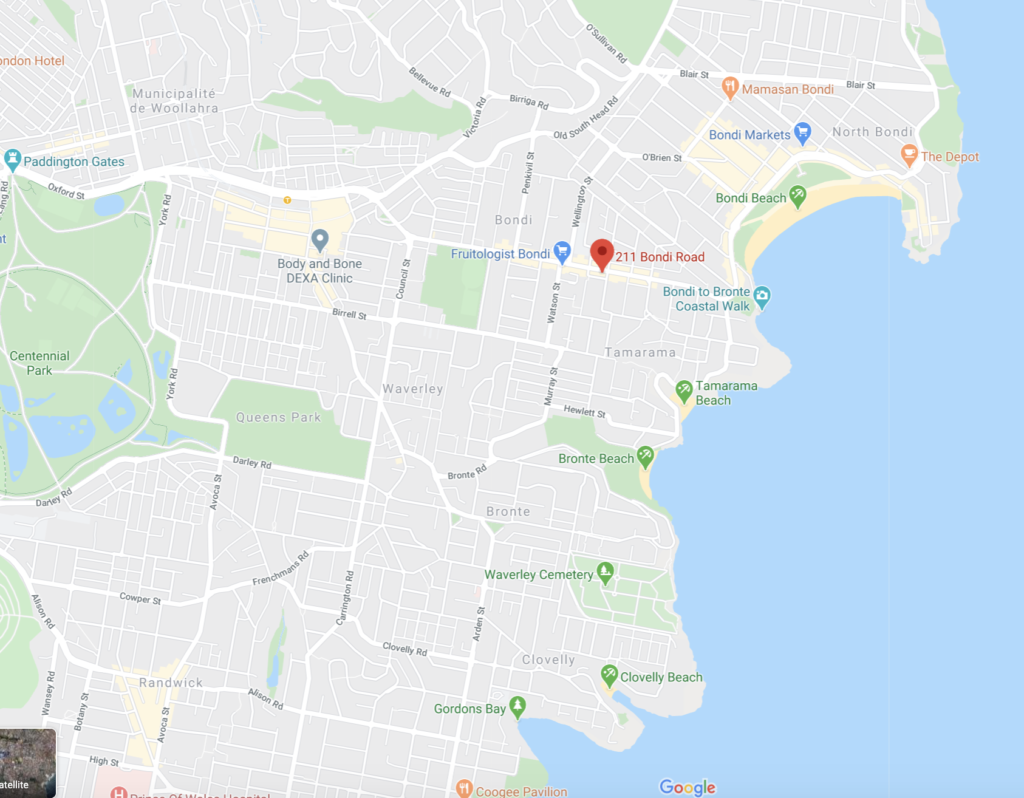 ---
WHAT I LEARNED
I feel like a new (better) version of myself. As if I had installed the upgrade I was missing. I'm so happy right now.
I realize how lucky I am at the age of 35 to be able to live the life I've always dreamed of. I'm in the best shape of my life, with my mind full of ideas. And most of all, time ahead of me!
Thanks to this adventure (especially Vipassana and the road trip in New Zealand), I have overcome my fear of being alone. I know now that I can be happy alone, without needing anyone.
I have also made peace with myself about my past. Yes, it is sometimes sulfurous and not pretty. But it's my past and I can't change it. To tell you the truth, I don't want to change it because it made me who I am now. I've come to understand that the image people have of me will change over time. That it is normal that there is a gap, and I have to accept that.
I realised that I'd been locked up for almost 20 years in this life of a Parisian entrepreneur, who was circling around like a lion in a cage. Living abroad opened my eyes to the world, as if I'd taken the red pill in Matrix.
I no longer dream of setting up a project to have the logo printed on the reception wall and the employees dressed in the company's colours. I don't dream about it any more because I've already done it and it only serves to satisfy the ego. I no longer dream of it, because I dream differently: I want to create a nomad digital project that is resilient to the hazards of the world, that allows me to live as I want and where I want.
At the time I'm writing these lines, we are 50% of the year. Considering what I accomplished the first half, I tell myself that the second half is going to be even crazier!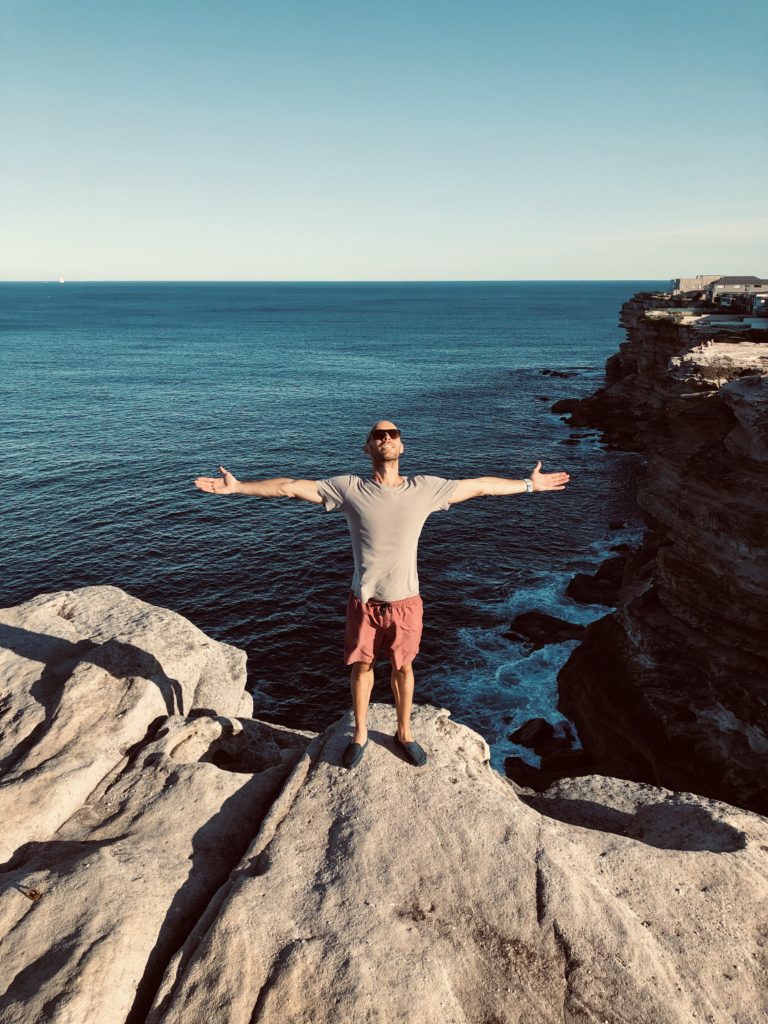 THANK YOU THANK YOU
To Julien, Amandine, Anais, Nathalie, Dirk, Robin, my roommates (Tyler, Martin & Martina), Andrew, Raphael, Mila Victoria, Mickael, Carine, Madison (for the blind date!), Alysé, Jocieli & Adam, Nina, and all those who were there for me during those 6 months. Thank you for your kindness and friendship.
A special thanks to Dirk, who trusted me by opening his network and making me feel more "at home" <3
Guys, I'll be back as soon as the borders are open.