Walking in the street, I come across the concept of "Cork & Canvas Sydney", (Australia's 1st BYO Paint & Sip Studio)! I discover in the window smiling people, lined up in a row, all painting each other. 5 min later, I'm registered for the next session ready to tick a new experience from my list!
In every child there is an artist. The problem is how to stay an artist when you grow up.

Pablo Picasso
When I was younger, before I was a teenager, I used to draw a lot. I was even gifted (at least, as I remember!). I even remember a big drawing that used to hang proudly in my parents' bedroom before we moved. But as Picasso said so well, the point is to keep being an artist. When we grow up, we no longer take the time to abandon ourselves to our creative passions. Because you have to "earn money"…
I would like to warmly thank Amandine for coming with me in this experience, and thank you for this magnificent drawing. A great experience for two!
---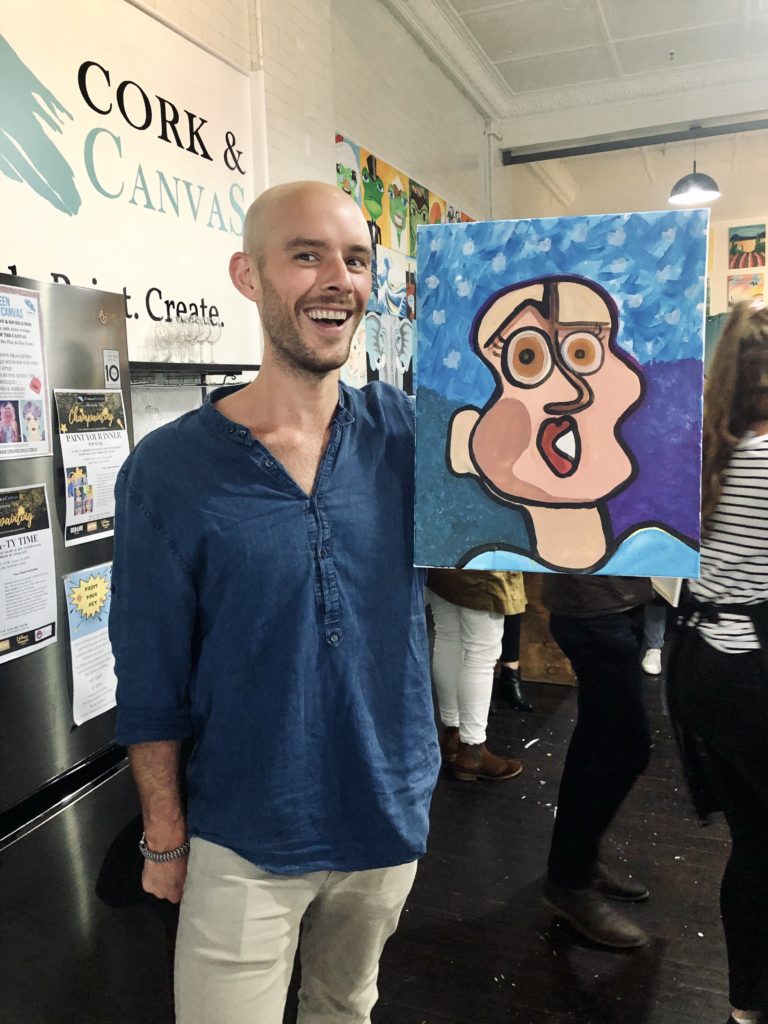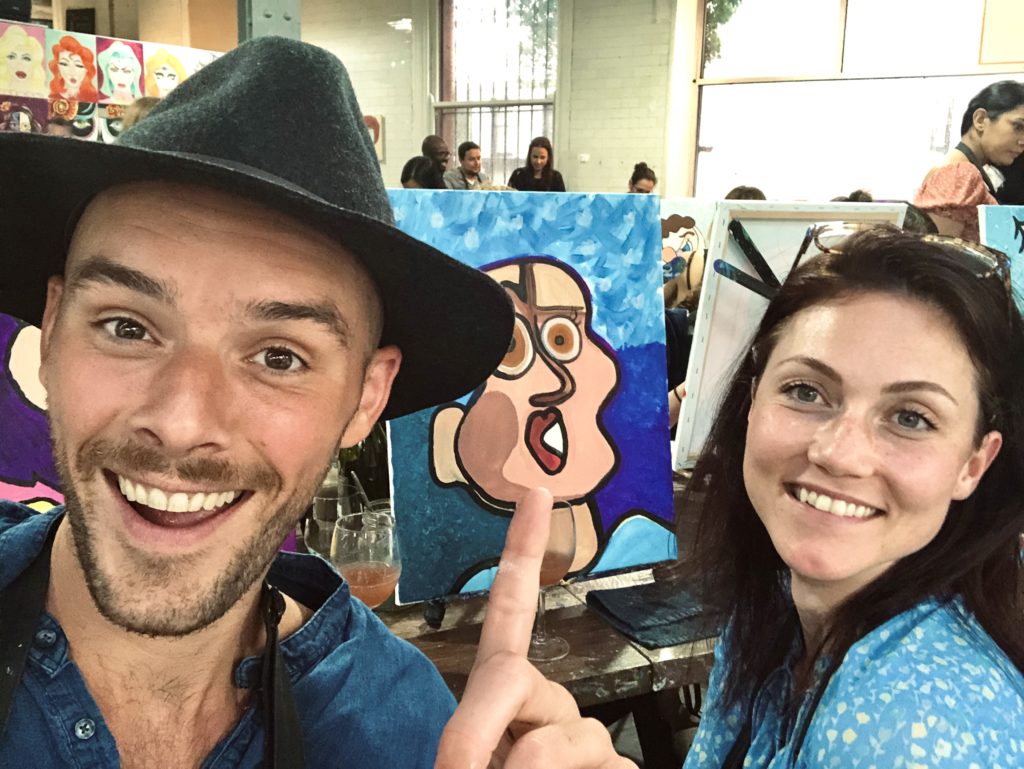 ---