WHY ?
It all starts in January 2019 during my holidays in Australia with my roommate. We play billiards and we bet: I lose, I have to go in vacation for 10 days alone. I win, he has to post content daily on Instagram. At that time, traveling alone was inconceivable for me ("the fear of being alone") and posting content every day just as much for my roommate. I lost my bet that night.
"Traveling somewhere without knowing anyone"

A year later, I find myself creating my bucket-list and I naturally think about to my lost bet. You might as well kill two birds with one stone by adding it to my list. Knowing that we took the time to define "traveling alone": go somewhere without knowing anyone (and don't use my social networks to find people to see). Deal!
"Traveling alone in New Zealand"

Departure for Australia on December 28, 2020 for 1 month. I go alone but I know people there, so it does not count for our bet. A french friend absolutely recommend me to go visit New Zealand. The next day, during my research to make vipassana, I discovered a center with a spot on the waiting list … an hour from Auckland (New Zealand). Coincidence? If I have the spot, it will be a good reason to go to the country. "traveling alone" becomes "traveling alone in NZ"
"Traveling alone in New Zealand in a van"

I meet Mickael, the founder of the SydneyFacile agency. He convince me to make New Zealand in Van. I quote: "You will love, you can sleep practically wherever you want, it's just beautiful". Note that I do not keep very good memories of my one and only van experience.
"Bikepacking alone in New Zealand"

I find myself a few days later visiting the Gold Coast (Sydney> Brisbanne). We spend a night in an incredible Airbnb with a host completely crazy (in a good way). I tell him about New Zealand and he pulls me out "Mate, you should absolutely take a fucking bike. It's amazing over there. The Prime Minister want to have every kiwis on a bike. She is she builds roads all over the damn country ". Imagine it with a pronounced Australian accent and his 10th beer in hand. Ok, let's do this !
"Bikepacking alone in New Zealand for 1500km"

On February 4, I receive my confirmation for Vipassana. I have to be ready in 10 days in Auckland. Everything will accelerate. I thought I had time to prepare my bike trip. My plan is to take 1 week to decompress after Vipassana and take advantage of being in the country to continue with the bike trip.
I take advice from my friend Stéven, professional adventurer. I talk to my coach Cyril, who is preparing me for the Ironman in Nice in June 2020. The two are in sync: go for it and above all have fun ! So I start to imagine a small circuit to visit the South Island.
As I write these lines, I am at the end of my 2nd day, I am aware of all the mistakes I made …
HOW ? (in 5 steps)

STEP 1> Choose a location and choose a duration. I chose New Zealand and a duration of 2 weeks. A week seemed too short and two weeks seemed pretty good to me! It sounds obvious, but the number of days you have available will affect the average daily distance (so your road trip). Basically, if you have 10 days, you will not be able to make a road trip of 2000km. And if you want to do 1000km, you will not be able to do it in 5 days either.
STEP 2> Talk to someone who has already completed a similar bike trip. This is my mistake number 1. I rented a bike that was too heavy, bringing too many useless things and lacking technical preparation.
STEP 3> Buy a good bike! Don't be like me. You will be on the road (so on the saddle) for many hours. The bike is really the thing where to make a good investment. Afterwards, I should have bought a good bike and sold it at the end of my bike trip. You will not find what you need in a rental agency. For those who are thinking about taking an e-bike, it's great. Pay close attention to your daily distances, because if your battery goes loose in the short distance, you're really deep shit !
STEP 4> Watch out about elevation differences and the weather. My mistake was to base my trips without really taking into account the other parameters (my excel available here). Typically the first day, I started with the hardest climb in the whole country. Nothing better to break you from the start. Another important factor is the weather. On day 2, I had a headwind of 22km / h. Clearly, it changes everything. It is complicated to forecast the weather, but you can underestimate your distances even if you have to readjust it along the way.
STEP 5> Calculate your arrival points. If you are camping, look carefully if a campsite is available at the end of your day. Same if you stay (like me) in airbnbs or hostels. For example, in New Zealand, you can have no home or drop-off point for 80 / 100km.
---
DAY 0 : MEETING "FAT BOBBY"

After many exchanges the bicycle rental agency "Natural High" based in Christchurch, the choice stopped on a Surly Disc Trucker. It is very popular bike in long distance travel, thanks to its extraordinary resistance. I will discover the D-day that its "extraordinary resistance" come with a nice weight of 15 kgs. We are far from my "Madonna" of Trek …
I pick up the bike the day before departure. A little warm-up won't hurt me. Especially after 15 days without having turned my legs. When the bike shop gives me the bike, my heart stopped beating.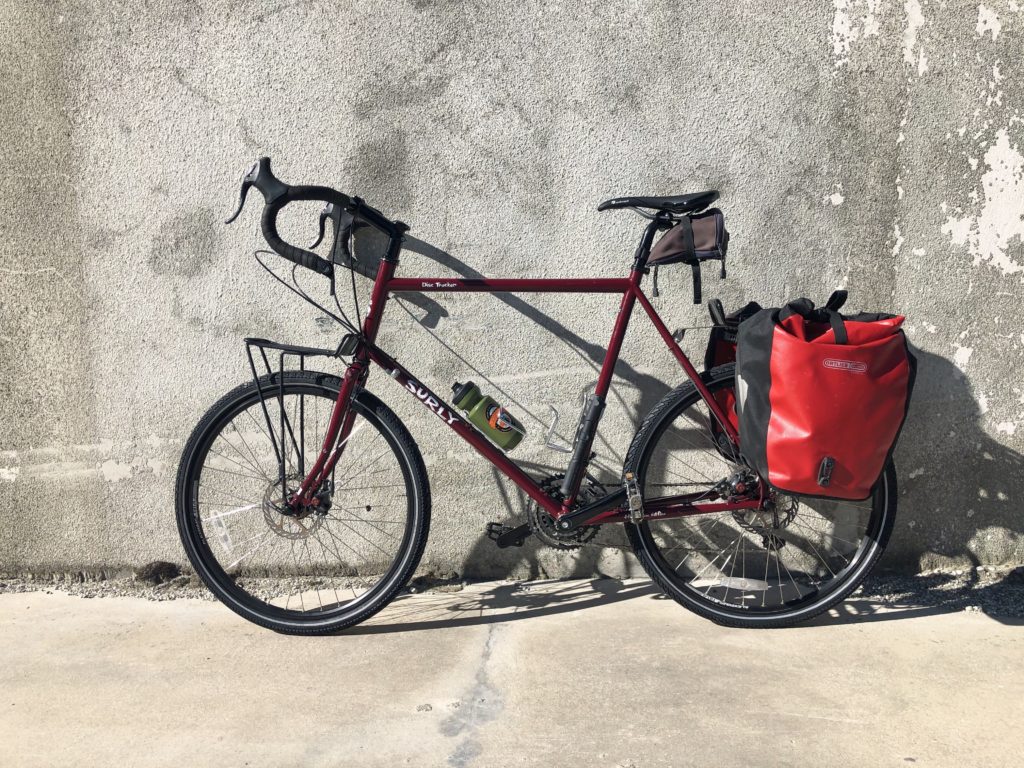 I'll never be able to transport this rolling stone

I set off for a short tour in the direction of Lake Wakatipu. 30 min later, I begin to seriously doubt. 60min later, I think about getting a refund. 2 hours and 14 minutes later, I finish on the kneecaps. But how am I going to do with my backpack ?!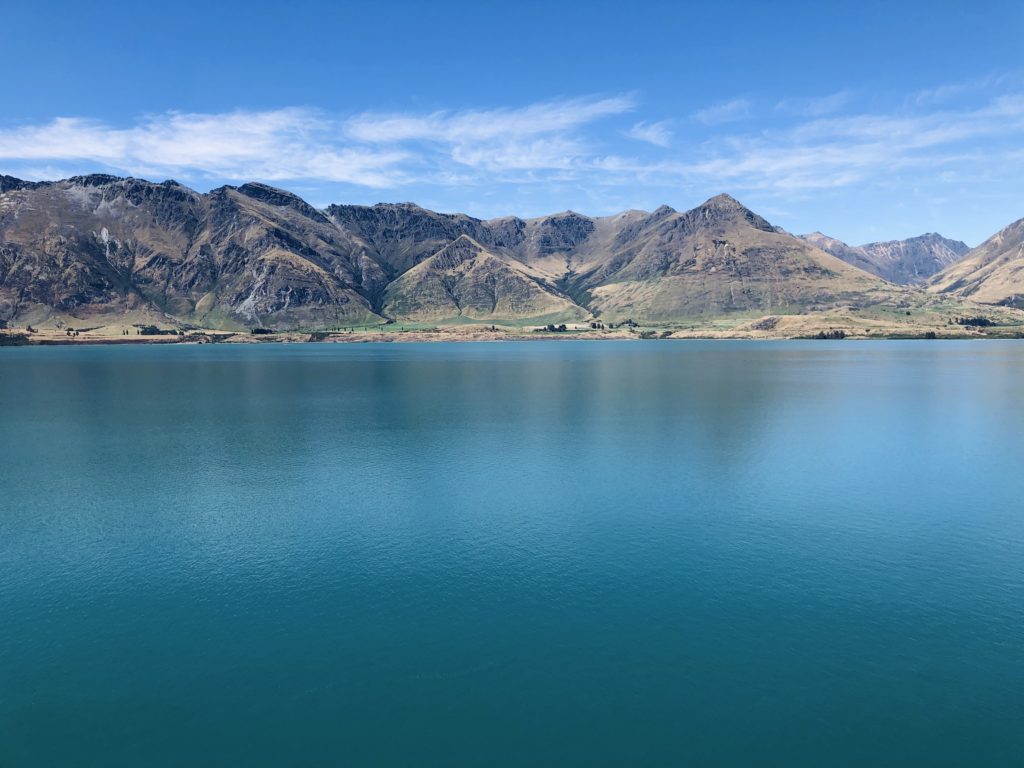 I come back to the bike shop to ask if this is all normal. They say yes. I call my bike "Fat Bobby" and decide to think more about tomorrow.
---
DAY 1 : KING OF THE MOUNTAIN (44km in 2h52)

Restless night wondering if I'm not doing something stupid. Wake up at 07:00. Meditation, Morning Pages, 4 min plank, 100 pushups and cold shower. Let's go! Proudly I dash into the descent in front of my airbnb.
The start is very pleasant, I quickly find myself on a small trail for 15 km. When I get to Arrow Junction to take the Crown Range Road, I stop to look my way. Bikers at the stop ask me if I really plan to take this route by bike. I answer yes. They laugh and wish me good luck. I will soon understand why…
I begin the climb at 10%. 7 turns later, I'm at the top. Laundered, but proud of me! I even take a small photo to immortalize the feat.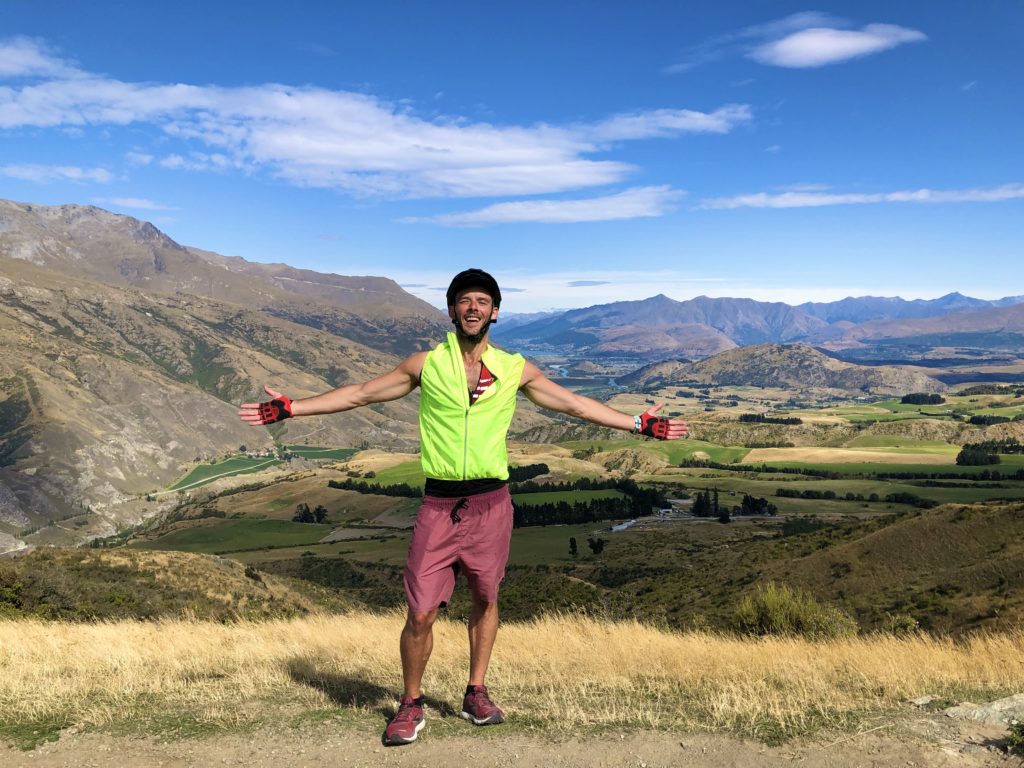 The mistake. I'm going to take an emotional slap, crescendo on the 10 km that will follow. 10 km at 10% average with a total weight of 30 kg (bike + backpack) to carrie. At kilometer 28, I think I have arrived at the top, I take a new photo and a new cold shower at the same time.
A 10% climb with 30 kgs (bike + backpack)

Turning around, I realize that I am far from finished. I will take 1 hour to do the 2km that separates me from the mountain pass. I have to stop 3 times to bring my heart rate down.
My suffering is not over. Arriving at the top, ready to start on the descent, I discover a headwind, what am I saying, a tornado. Despite my weight, if I don't pedal, the bike stops. what the hell.
On the descent, I double a girl on her bike. I think I hear something, but I do not stop: "Sorry darling, but I want to finish it, more than 15km before the first restaurant!"
---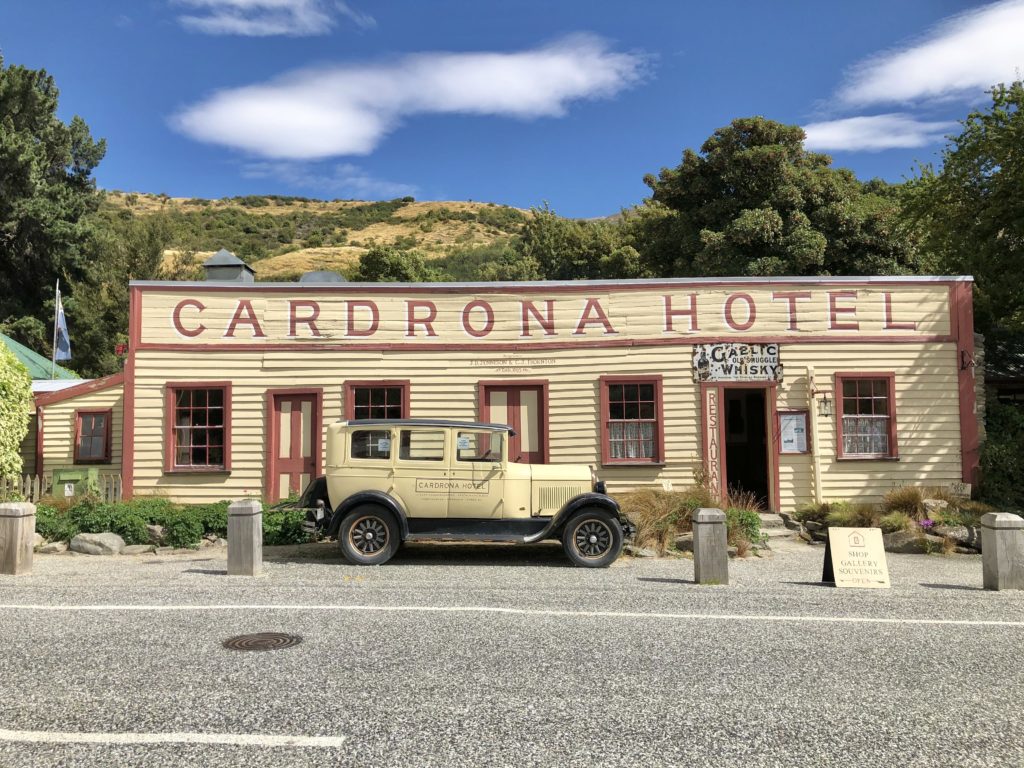 ---
DAY 1.2 : "Welcome to Hotel Cardrona" (30km in 1h24)

As soon as I arrive, I order a regular coke. Yes, regular one! Give me sugar! And a dish of nachos. It was in the snack section and yet you can feed a family with it!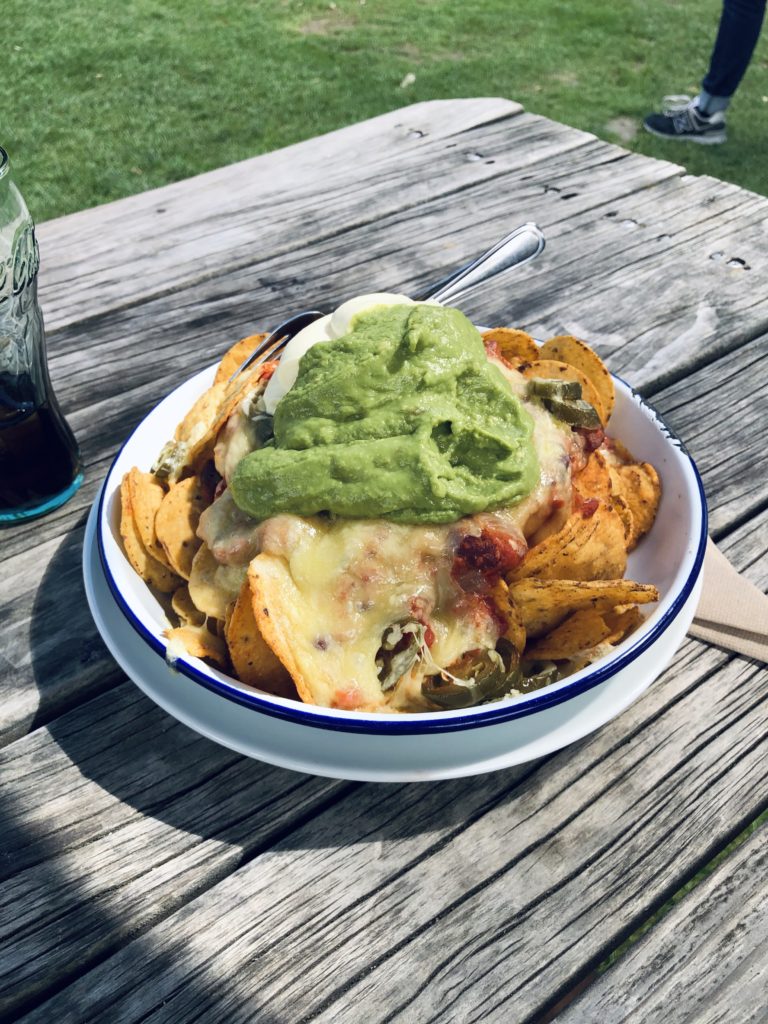 I realize that the girl stopped at the same place. I get up to go talk to her: "You're the girl I just passed right?". It's her! I offer to join me for lunch. I find that it is much easier to meet people when you are alone, and even more, when you are in "bike-packer" mode.
Her name is Isabelle and she lives in Berlin (Definitely…). She has been practicing "bike-packing" for a few years. She's been on the road here for 15 days now. She's heading northwest like me. She will tell me two things that will completely boost my state of mind:

– "Oh you know, what we just did, the "crown range pass" is the hardest thing you can do in the country"
– "The weight of my bike+backpack is also 30kgs. I think every back-packers have the same weight."
So I started with the hardest, so it can only get better and I can stop complaining about the weight of the bike, because everyone is the same.

Thx Isabelle !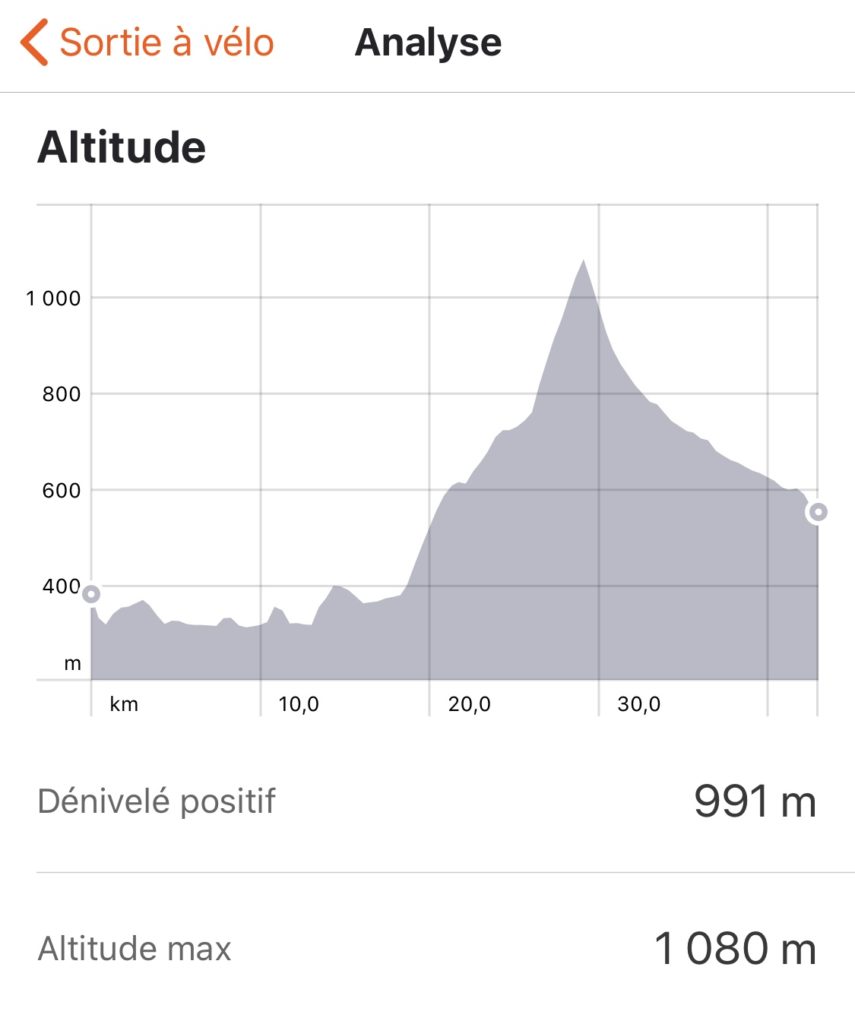 I arrive at 4pm at my airbnb, greeted by an incredible host. She explains that her ex-husband is a cyclist. I visit the garage which looks more like a bike shop! She offers me a beer and a glass of rosé. This is enough to calm my pains! I cook 300 grams of oatmeal and I went to bed at 8pm
---
---
End of the day : my strava activity