WHY ?

I realized at 35, that I had never given my time as a volunteer for an association. What a shame right? But better late than never !
When I created my bucket-list, this experience came naturally to my mind. I think we should all volunteer at least once in our lives. I'm even more convinced of it now!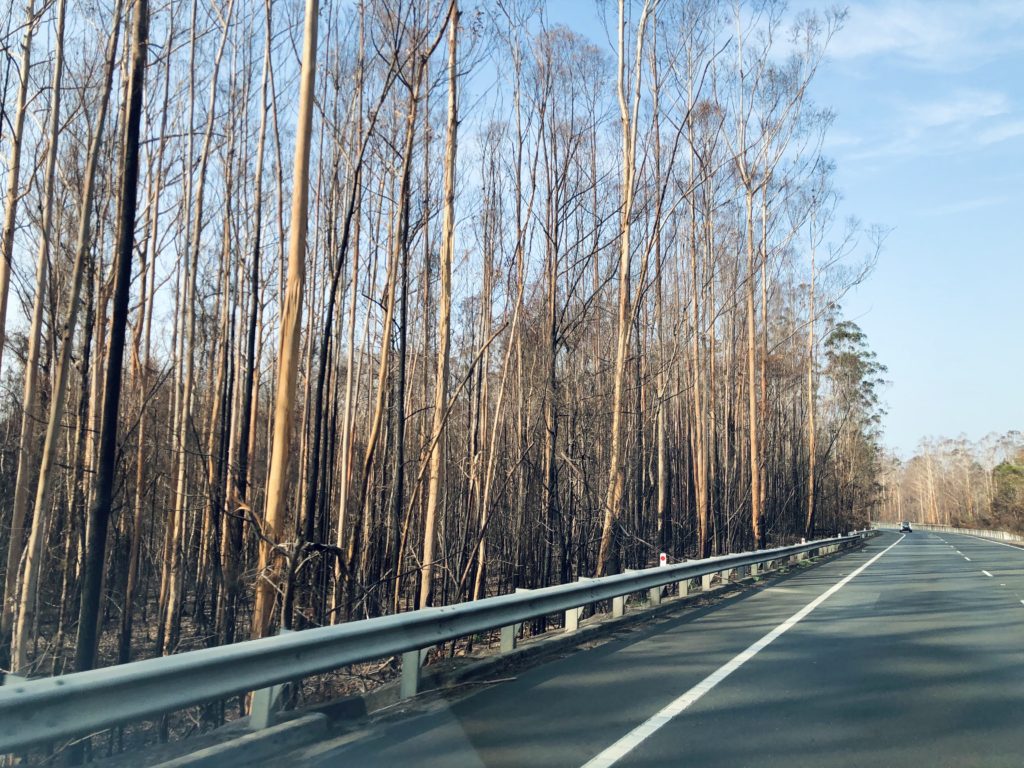 My roadtrip in Australia started with a national disaster (and it continues in a global pandemic …). Between September 2019 and February 2020, Australia was severely affected by devastating fires. The state of New South Wales (where I live) was the most affected with 6% of its land burned and 25 dead.
Globally, the fires lasted from September until the torrential rains of February, with 33 people dead in the country and one billion animals decimated nationwide. The fires destroyed approximately 2,500 homes and a wilderness area the size of South Korea.
A sign of destiny to make me useful

10 days after my arrival in Sydney, I come across an ad posted by the "Body Mind Life" yoga center where I practice. I see it as a sign of destiny to make myself useful for this country that welcomes me.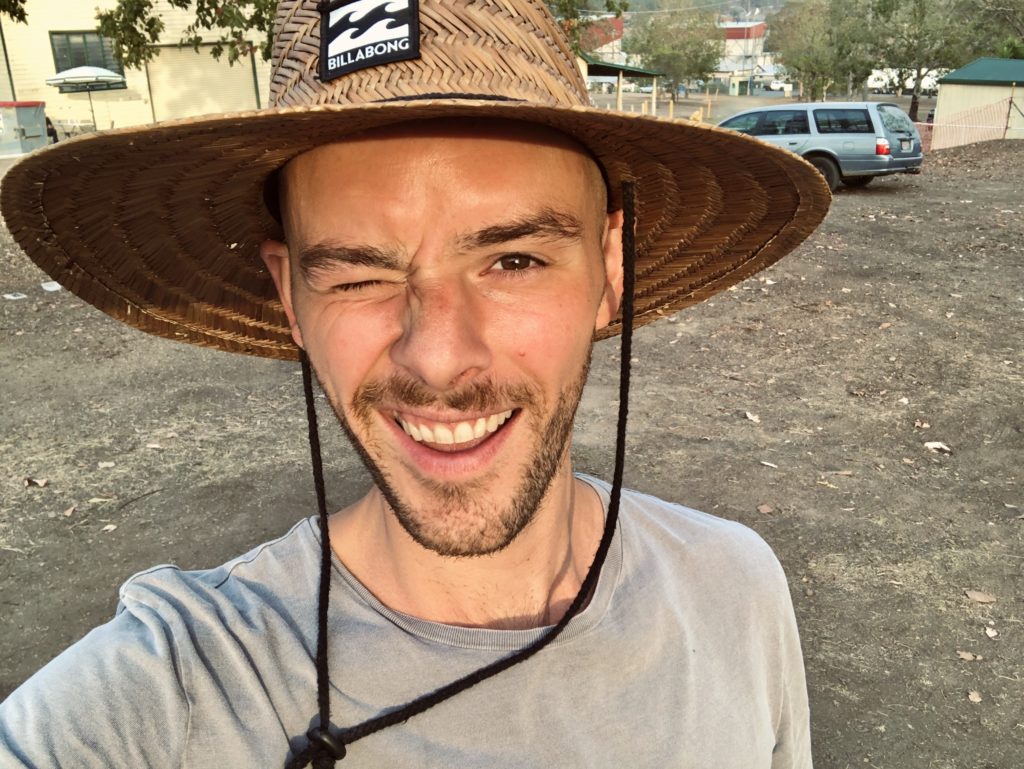 ---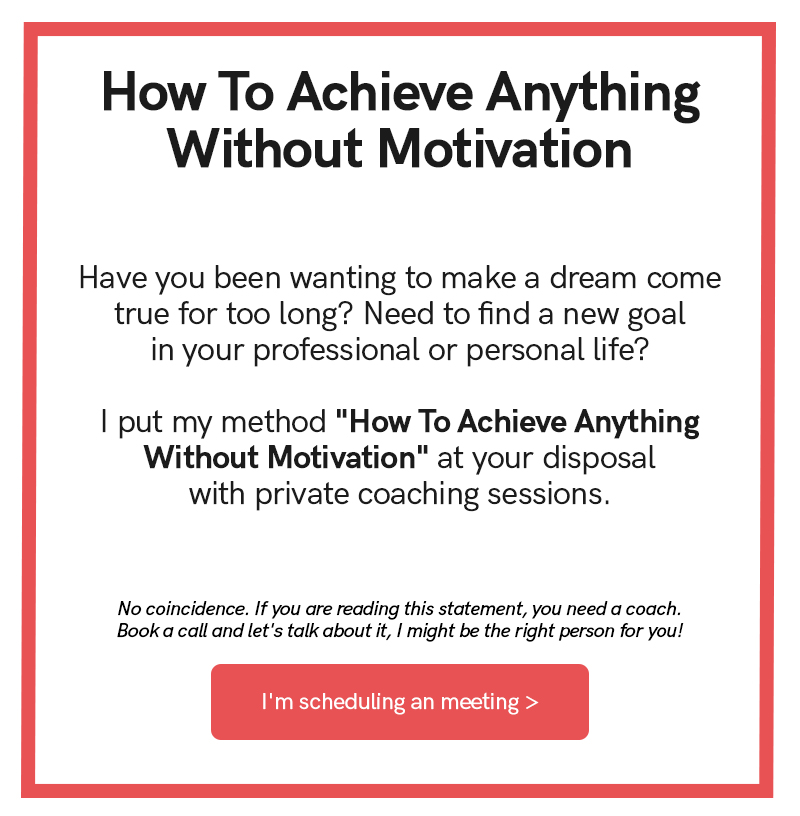 ---
THE EXPERIENCE

Thanks to a instagram stories from Body Mind Life, I find myself the next day at the rendez-vous for a 4-hour drive north of Sydney. We will find the volunteer camp created by BlazeAid for 3 full days.
BlazeAid specializes in helping farmers during disasters. BlazeAid volunteers rebuild fences after fires, floods or drought.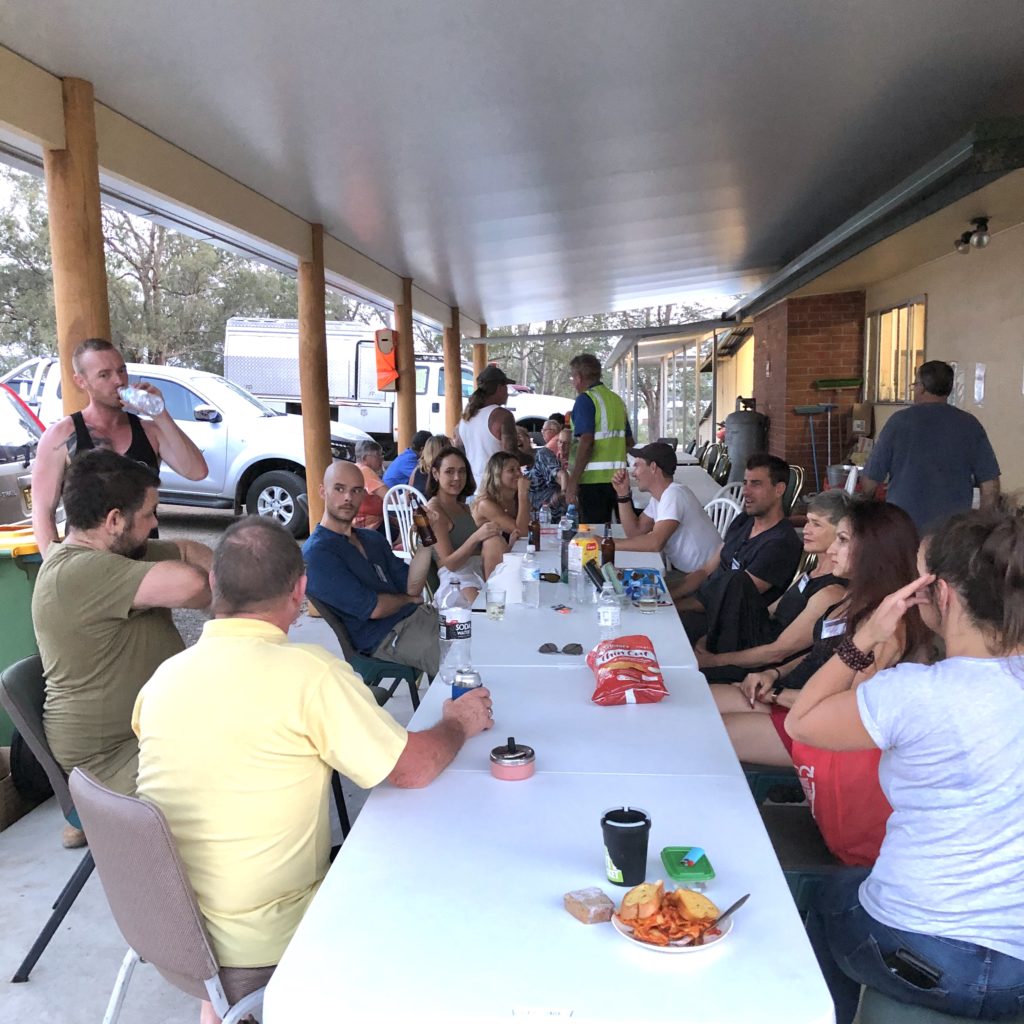 During the meeting, we are told what we are going to do and how the teams are made up. The atmosphere is very pleasant, everyone is in a good mood and ready to help.
My very first night in a tent

They give me a tent for the night. As far back as I can remember, this is the first time I have ever slept in a tent. Yes, I know…
Light out around 9pm. Breakfast is scheduled for 6:00 am. We will try to work early in the morning to avoid the heat that arrives from noon.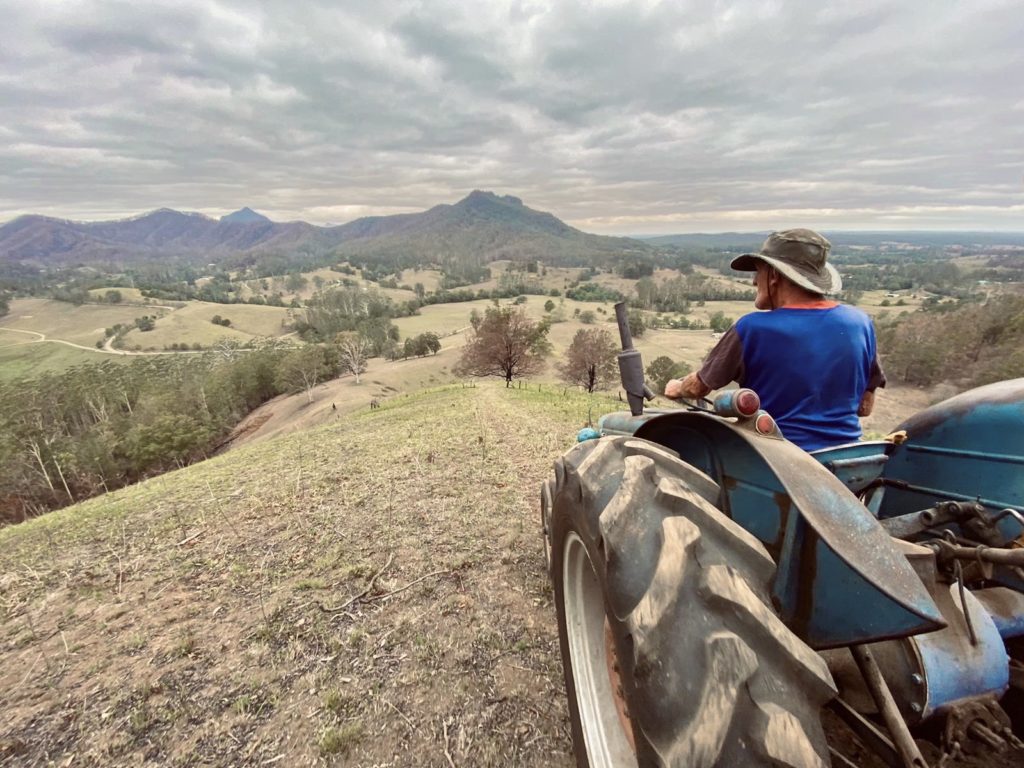 I find myself in team number 2 with about fifteen people. People's profiles are very different! I learn that some volunteers have been there for 2 or 3 weeks. Respect.
We leave for 30min drive. Each kilometer shows an increasingly decimated landscape. When we arrive at the farm, the farmer welcomes us with intense gratitude.
We're going to "save his life".
You should know that the land of farmers is hundreds of hectares. It is normally very expensive to replant fences. BlazeAid provides great help to these farmers who are still far from receiving financial aid from the state.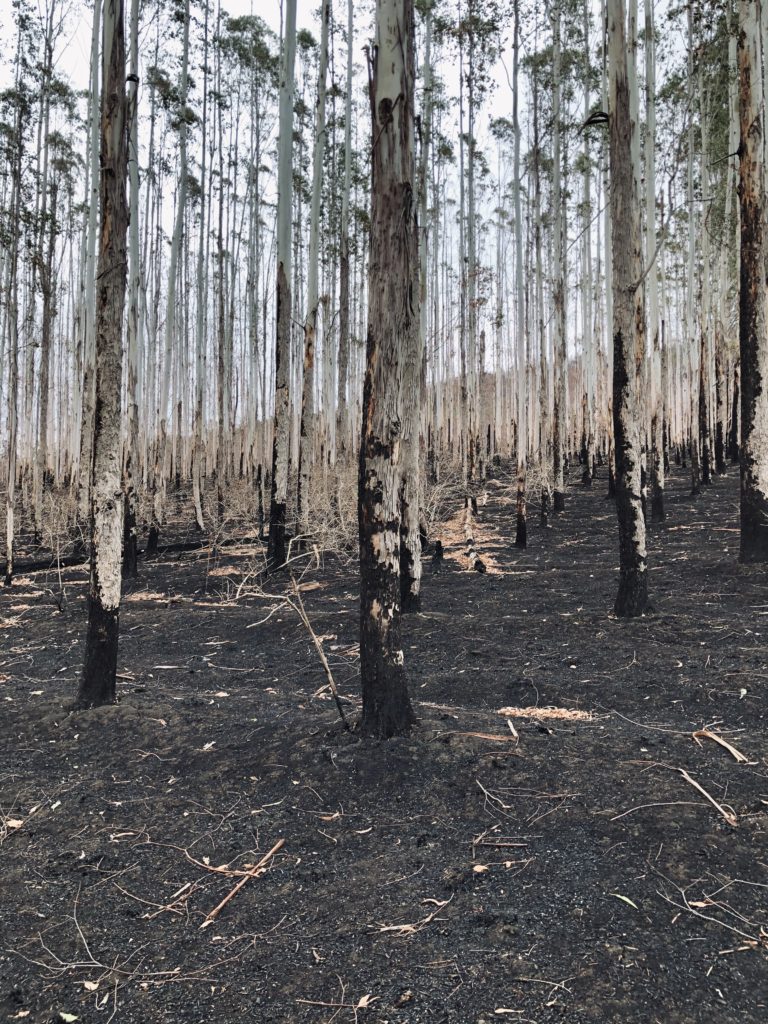 I will spend 3 days replanting fences. Well, it's not that easy! Each fence must be aligned with the next, for kilometers. There is no need for sophisticated equipment, but good experience on the subject.
Each team is accompanied by a professional, whose job it is, who explains step by step how to get there.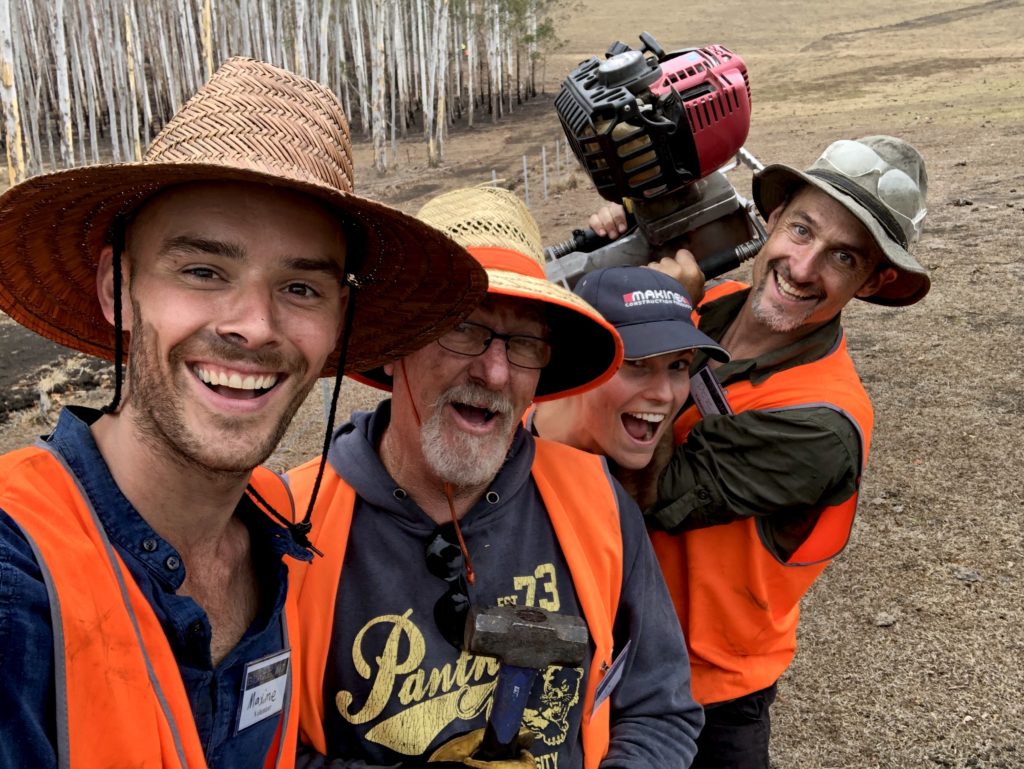 After a few hours, each group of 5 people is almost autonomous. We tear off the burnt stakes, we replant new stakes, we pull the barbed wire between the stakes and we fix everything together!
The next day, we are even more efficient and the last day, we planted miles of fences!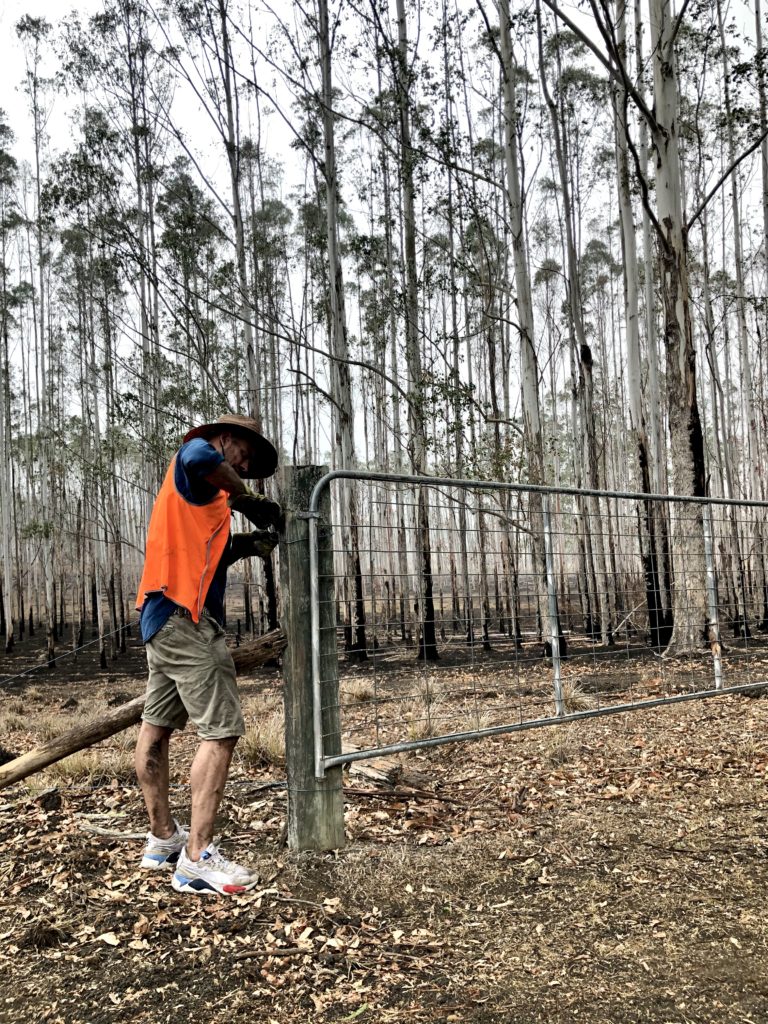 I have great memories of this experience. I can now put "fence expert" on my resume! I mostly met some great people, whom I probably never would have met otherwise.
Giving your time and energy as a volunteer brings real joy both for yourself and for others. I was touched by this farmer who thanked us a hundred times the last day.
"Mutual Assistance" is a powerful force, often underestimated. I advise you to read "L'entre-aide, l'autre loi de la jungle" by Pablo Servigne, an exciting book that successfully tackles this topic.
---