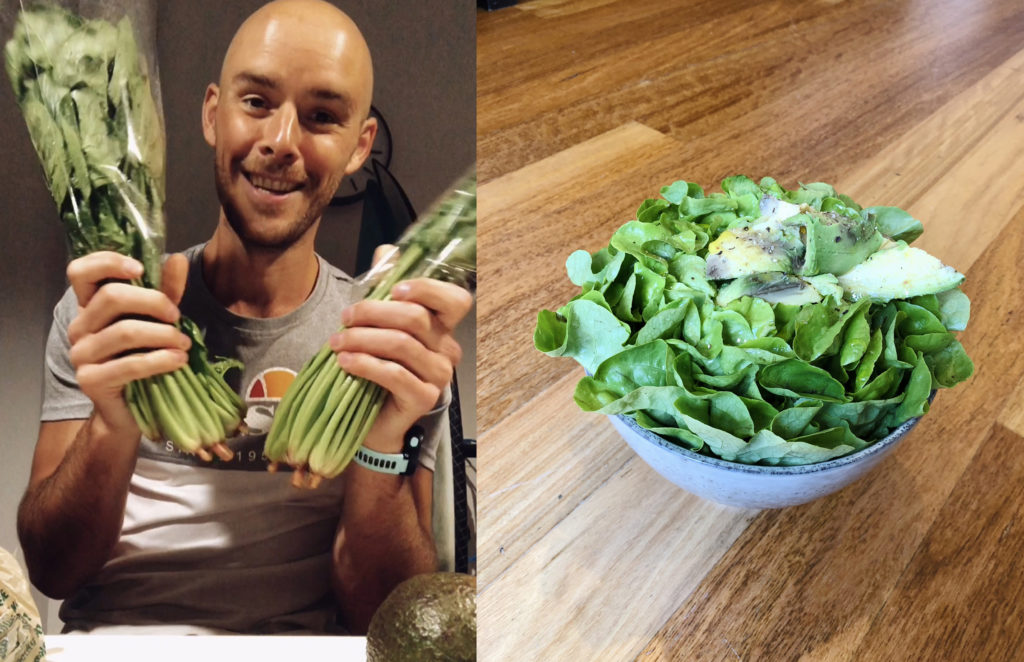 WHY ?

I could embellish the story and explain to you that it all starts from an illumination one fine morning, with the desire "to lift my body and mind". But I'll be honest with you. The origin of the concept is less spiritual (even if the finality is a bit)…
With the lockdown, I saw my alcohol consumption slipping, slowly but surely, to an alarming level. It should be noted, although this does not excuse anything, that I launched my new startup in parallel with the lockdown. I was working 10 hours a day behind my laptop without seeing much daylight.
I started with a small glass for dinner, then I added a small glass before dinner, then I added another small glass at the aperitif. And soon we got to a bottle of wine every other day.
"Okay, maxim. You have a drinking problem. »

At the end of April, while I was shopping as usual, I saw for the first time, without realizing it, pass 3 bottles of wine in a row on the supermarket's conveyor belt. I thought at that moment that there was a problem.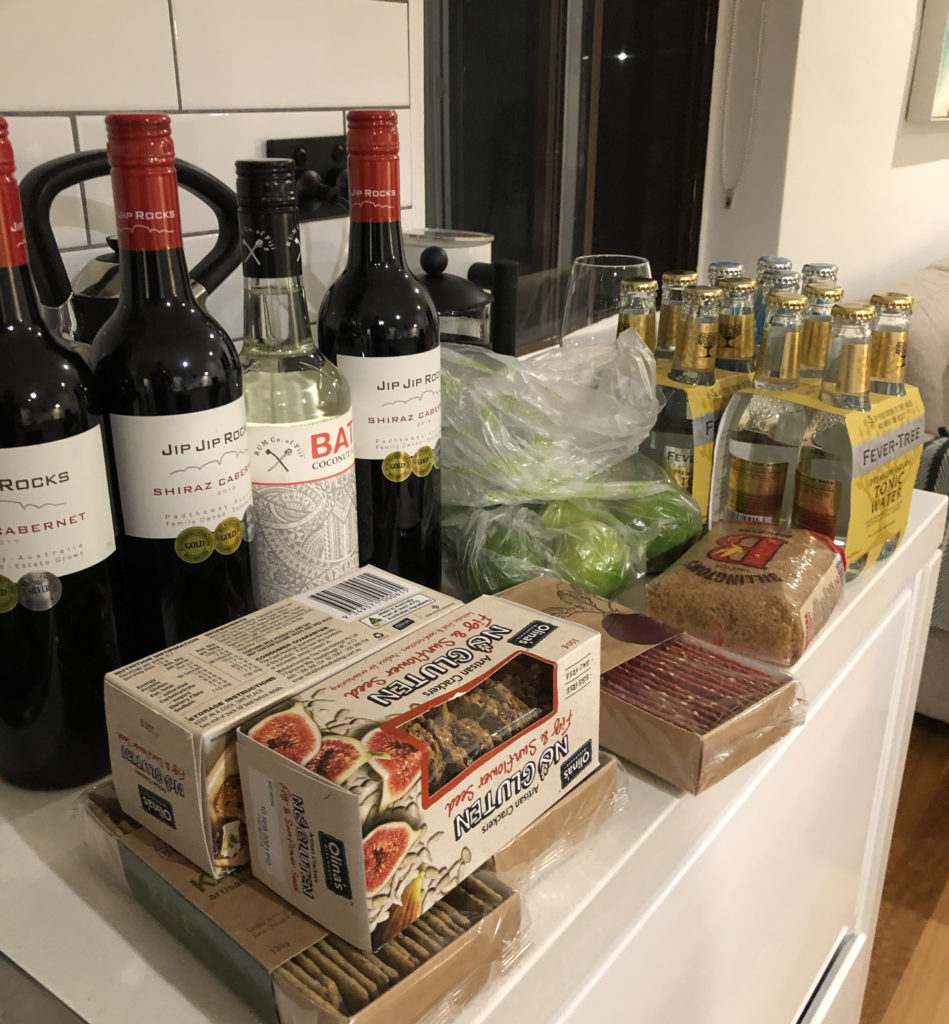 Back home, I look at these three bottles and wonder how I got here. I pour myself a glass of red wine and type "no alcohol challenge" in youtube. About ten videos later, I find myself surfing from youtube channel to youtube channel, discovering new challenges that, individually, all seem to be more beneficial for body and mind…
I wonder what happens if we decide to do them all at the same time? How about giving it a try?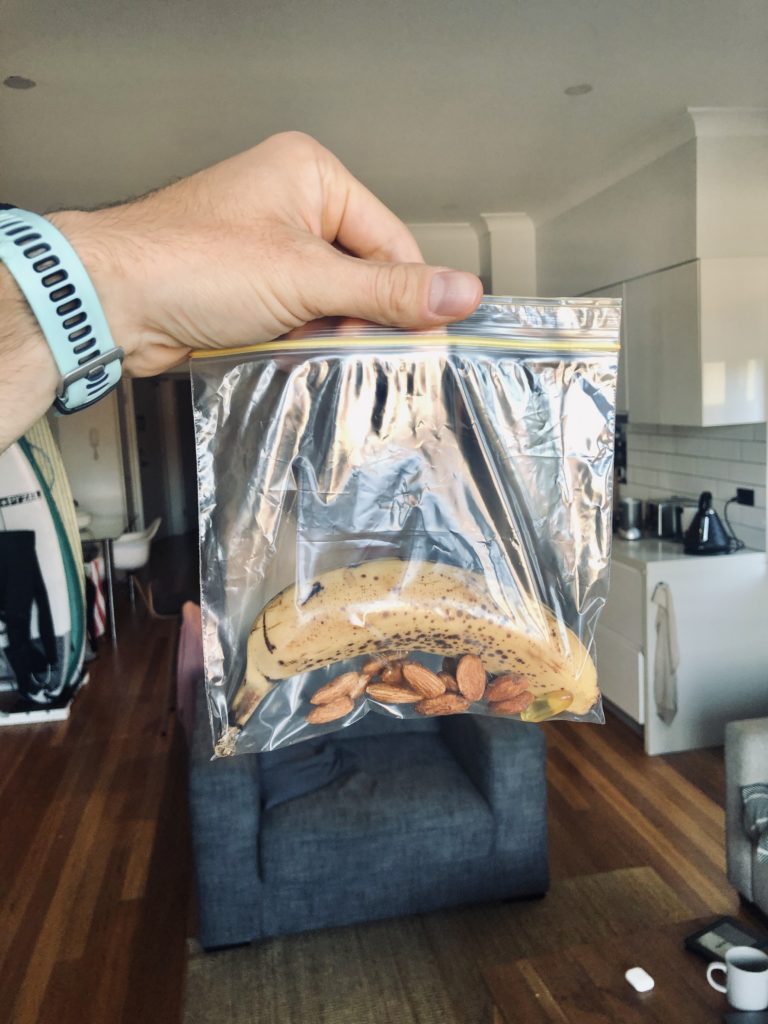 ---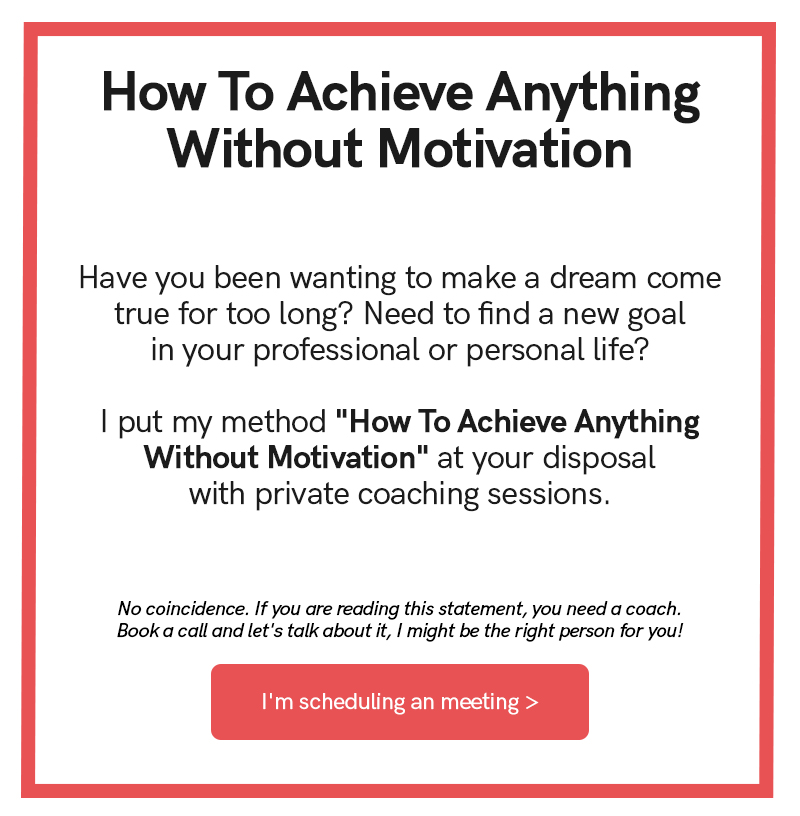 ---
The Reborn Challenge is born!

The idea is simple: remove 5 "bad" addictions and add 5 "good" habits, all over a period of 30 days. So I decided to stop sugar, caffeine, porn and alcohol. I've been vegetarian for almost a year now so I decided to add "no meat/animal flesh" to motivate those who would be tempted to follow me.
Then add good habits, certified and recognized by all, such as meditation, writing, sports and reading. To spice things up, I added "waking up with the sun" (I lasted 4 days…) and making a video every day (to viralize the challenge a little bit).
REBORN CHALLENGE :
Zero Sugar
Zero Alcohol
Zero Porn
Zero Caffeine
Zero meat / animal flesh
30 min of meditation per day
30min of reading per day
30min of exercise per day
Wake up with the sun
Publish one video on social media per day
Important clarification for "free" sugar :
Free sugars are defined by the World Health Organization and the Food and Agriculture Organization of the United Nations in several reports as "all monosaccharides and disaccharides added to food by the manufacturer, cook or consumer, plus sugars naturally present in honey, syrups and fruit juices".
This term is used to distinguish between sugars naturally present in unrefined carbohydrates such as whole grain rice, whole grain pasta, fruit, etc., and sugars (or carbohydrates) that have been refined to some extent (normally sometimes by humans but sometimes also by animals, such as sugars in honey).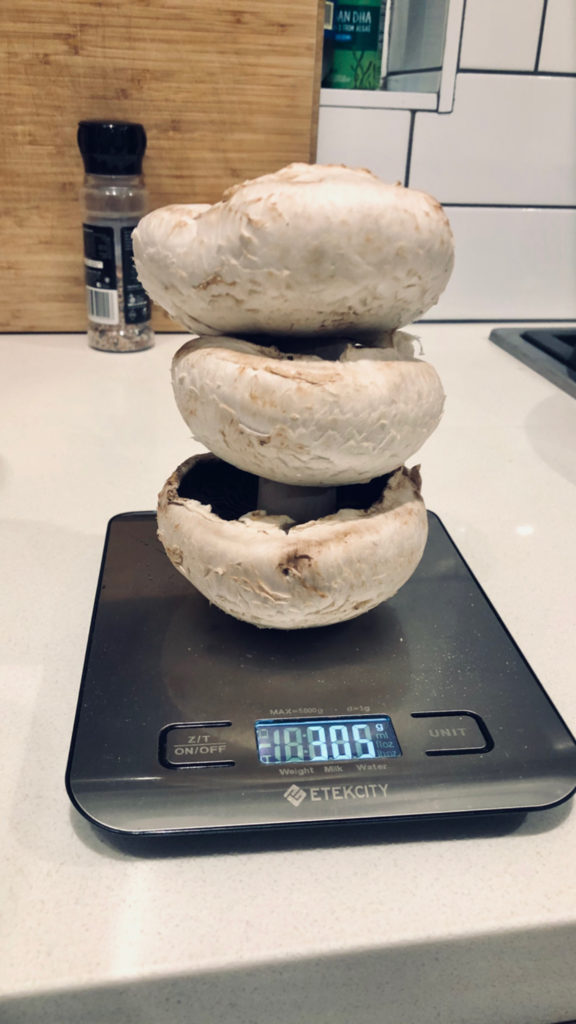 HOW CAN YOU DO IT TOO ?

It takes a little willpower but above all a good re-organization of your daily life like limiting going out and starting to cook almost all your meals.
FOR SUGAR

I suggest you take a look in your closet. You'll be surprised to find that sugar is literally everywhere! I'm not a big consumer of "sweets" and yet, before starting the challenge, I consumed an average of 200gr of sugar per day…
The first step is to empty / eat / give away everything you have at home that contains sugar. The basic rule: if you don't buy it, you won't eat it. So avoid keeping any temptations such as chocolate bars or granola bags handy. Really keep this rule in mind the next time you go shopping at the supermarket!
The second step is to cook all your meals yourself. This is the only way not to eat sugar. Yes, you will have to learn how to cook (I did) and eat a lot (a lot) of vegetables! Indulge yourself by eating fruits that will give you the natural sugar you need.
FOR CAFFEINE

That's the hardest part. You're going to go through a very complicated 4 or 5-day withdrawal at first. The only possible trick is to trick your brain by bringing it decaffeinated coffee or herbal tea. For the rest, there is not much else to do. Make sure you know what you're drinking, caffeine is present in a lot of soda!
FOR ALCOHOL

Same as caffeine, no magic bullet. The only trick is to always have a glass of water on hand, to cut your craving of needing a drink.
BASIC 101: The more you go out with people who drink, the more you put yourself at risk.
I've taken the opportunity of isolation to try this challenge to limit the temptations. By the way, at the time of writing these lines, my alcohol consumption has started again with 1 or 2 drinks every 2 days. "Social life obliges"…
FOR PORN

I've watched a lot of videos (not pornographic, eh) on the subject. I think the most important thing is to realize that it's a bad addiction and to be aware that it "damages" your libido and sexual relations.
I let you watch these 3 TEDx on the subject:
CONCLUSION
As expected, the result is incredible, for both body and mind.There's a difficult week to spend at the beginning, the weaning time, but then you gradually become a real Formula 1!
The benefits are many: you'll regain calm sleep with intense dreams, lose fat and refine yourself (at least I did) and keep a constant energy level all day long. There is also an interesting learning curve, because you will realize how these 3 addictions are omnipresent in our lives.
From day one, you will see that everyone is walking around with coffee in their hand, that sugar is literally everywhere and that we really have "easy drinking".
Review 10 days after the end of the challenge

It is June 10, 2020, it's been 10 days since the challenge ended. What has happened since then? I decided to stop eating sugar and caffeine, or at least limit it to special occasions like "eating the best pancakes in the world"! I went out of the "automatic without thinking" consumption mode.
My diet has completely changed in the last 6 weeks and I don't feel the need to change it again at all. The sugar in fruit or "Sunday pancakes" is more than enough to meet my needs for the whole week. The same goes for the "decaf" coffee in the morning which satisfies the needs of my brain.
Concerning alcohol, it's more complicated. In 10 days, I've already had 2 evenings of drinking (5/6 glasses per evening), each time accompanied by a small "caloric slip". I really want my consumption to remain very occasional with 1 or 2 evenings per week maximum. But I know that this will be linked to my "social life". So business to follow…
As for porn, I don't miss it at all! And frankly, I'm doing great. We'll see how long it lasts. For those of you who might wonder: I've been single for several months, so without a sexual partner during the challenge.
Note: I already practiced meditation for 30 minutes every day when I woke up, as well as writing (morning pages + bullet journal) and reading (I read one book a week). So nothing complicated for me to maintain this every day.
If you have any questions don't hesitate!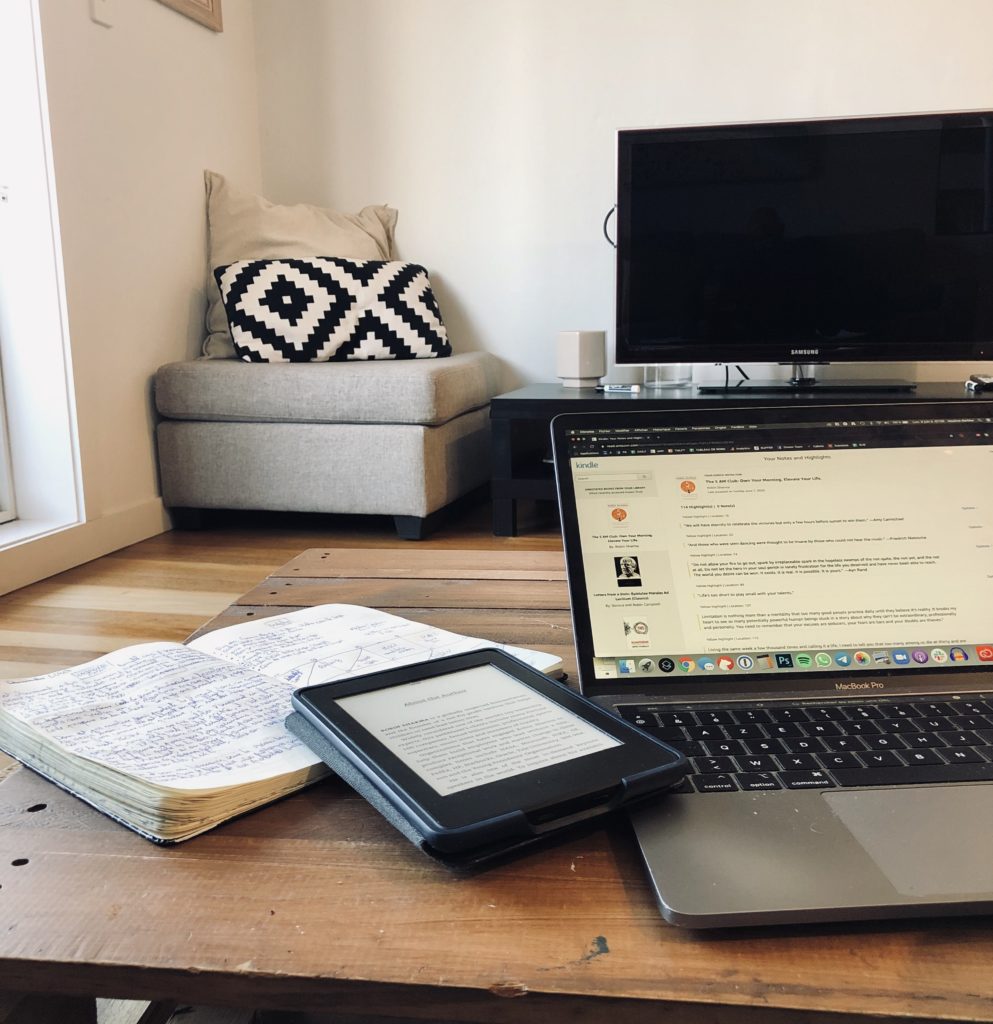 MY 30 VIDEOS

I made 30 videos (in English) during the challenge. I'm not going to publish all of them here, but feel free to check them on my instagram. Here is a selection of the 10 that I think are the most relevant !
WHY THE REBORN CHALLENGE ?
REBORN CHALLENGE DAY 0
REBORN CHALLENGE DAY 2
REBORN CHALLENGE DAY 5
REBORN CHALLENGE DAY 8
REBORN CHALLENGE DAY 9
REBORN CHALLENGE DAY 11
REBORN CHALLENGE DAY 14
REBORN CHALLENGE DAY 8
REBORN CHALLENGE DAY 24
REBORN CHALLENGE DAY 26
REBORN CHALLENGE DAY 28
REBORN CHALLENGE DAY 30
---