After 7 years in the night world (2003 to 2009) as a party organizer, I developed a strong addiction to alcohol. Certainly drastically reduced over the last decade, but still very present and often for the wrong reasons.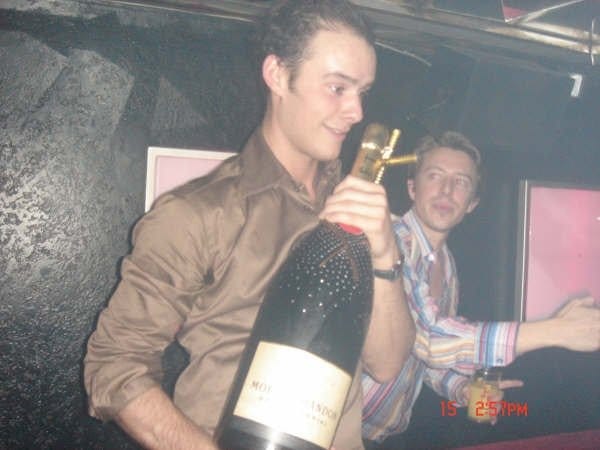 I've always seen alcohol as a "tool" to (fictitiously) boost my morale, boost my energy or (superficially) boost the interest of an evening. Like any tool, it can be good or bad, depending on how you use it.
For those of you who don't know it yet, I'm off to fulfill my dreams this year. A bucket list of 100 dreams to be precise. I left it all behind, dumped it all the day after Christmas and took a one-way ticket to Sydney, with the desire to become a better version of myself. In this physical and spiritual quest, I am inexplicably drawn to the desire to become sober. Definitely.
Alcohol, the death of my oldest demon!

For years I have been trying all kinds of challenges to get there. My record this year was in May at my "Reborn challenge", where I managed to go 30 days without alcohol. But I immediately fell back down…
When I measured the number of glasses of wine I drank per week, I told myself that it shouldn't be that high because I rarely drank at the beginning of the week and never at lunchtime. But I wasn't aware that I was quickly catching up… by Thursday night!
My alcohol consumption was on average around 2 to 2.5 glasses a day. Of course it's all a question of perspective. You might say that it's not "huge"… That's still 150 bottles of wine a year.
The equivalent of a supermarket shelf.
Thanks to my father, the click finally arrived on September 24, 2020! My father decided to stop drinking overnight on September 1st, 24 days before I arrived in Paris for the Deauville triathlon.
I stayed stuck to my seat. So proud of my father. That day, I don't know what, I can't explain it, but everything changed. Little by little, my consumption decreased. I'm no longer in a "challenge" to stop drinking, I just don't feel like it anymore.
Result: I go from 6000 calories of alcohol in September to 500 calories in October (all consumed during this incredible dinner!). So we're talking about a reduction of 183 calories per day! Not counting the calories related to what you consume in excess when you've been drinking …
Add to this all the benefits that go with stopping alcohol: loss of body fat, deeper sleep, stable mood, renewed energy, lighter expenses (150 bottles per year = 1500 euros)…
Am I finally stronger than my addiction?

We'll know in a few weeks. In any case, signals are positive! Yesterday, I poured myself a drink (mechanically) because the place was suitable, and I didn't touch it. I've had several evenings with friends at the restaurant since the beginning of October, ditto, no desire to drink.
Just like my trigger to become vegetarian (and now plant-based), I don't think the solution lies in the challenge or a strong constraint, but rather in the "why". Why do you want to stop drinking? When you answer this question, keep asking yourself why, until you get the real answer.
Then, it takes time. A lot of time. Assume that it may take as much time to stop drinking as it took you to "learn" to drink.
Important: I am not forbidding myself from drinking. If I go back to a great restaurant, for example, or have an event to celebrate, I won't forbid myself a glass of wine (or two!) if I feel like it. So I'm no longer in a permanent frustration and that changes everything.
---
My advice (based on my experience) to reduce your alcohol consumption
Do the simple exercise of counting the number of glasses of alcohol you drink over 30 days. Take a sheet of paper and record each morning the number of drinks you had the night before. You may be surprised.
Write down the reasons why you want to stop drinking and share them with those around you. Talk openly about it with the people around you.
When you have a drink, ask yourself if you really feel like it or if it's an unconscious habit. Ask yourself why you need to feel the effects of alcohol in the moment. Don't be judgmental, just observe how you feel.
Change (for a few weeks) the person you're hanging out with. If your friends are the biggest "boozers around," you are unlikely to succeed. Put all the chances on your side, the challenge is hard enough as it is!
Don't buy alcohol for home. If you don't buy it, you won't drink it. If you buy it, you will end up drinking it. (This also works with chocolate!)