My adventure start here > day 0 et 1
---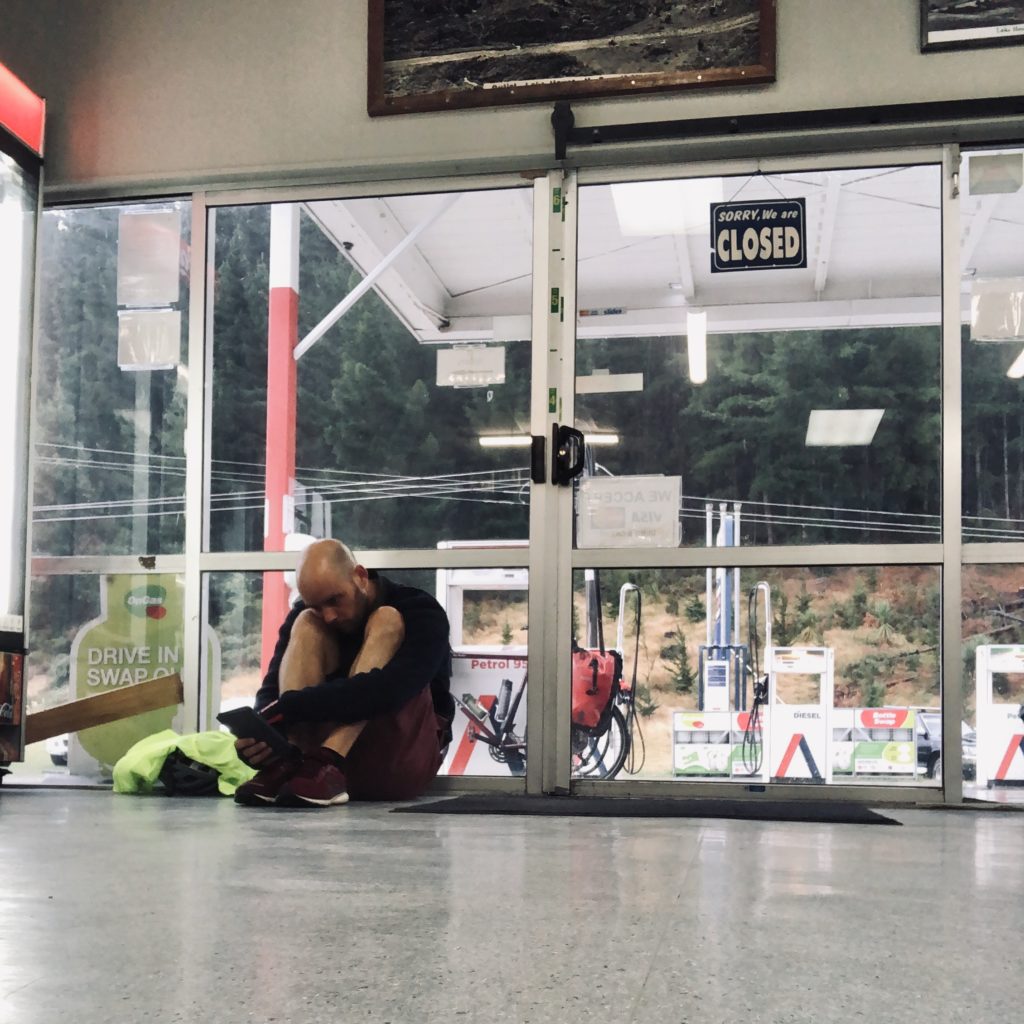 DAY 2: I JUST WANT TO CRY (58km in 3h22)

You can call me Pinocchio because I have wooden legs this morning. Today, I'm about to face a new difficulty: the rain. Quick look at the "Weather Pro" app which announces a thunderstorm "at risk of lightning" around noon. Lovely.
It is 6:30 a.m. and I am 61km away or 3:20 according to Google Map. If I leave at 7:00 a.m., it should do so before the storm. My Airbnb host said to me, "If it's raining too much, you can stop at the gas station 10 km away. But be careful, because afterwards there is nothing left until Makarora! "
30 min later, I ride my bike. It is cool and fine drops of water begin to fall.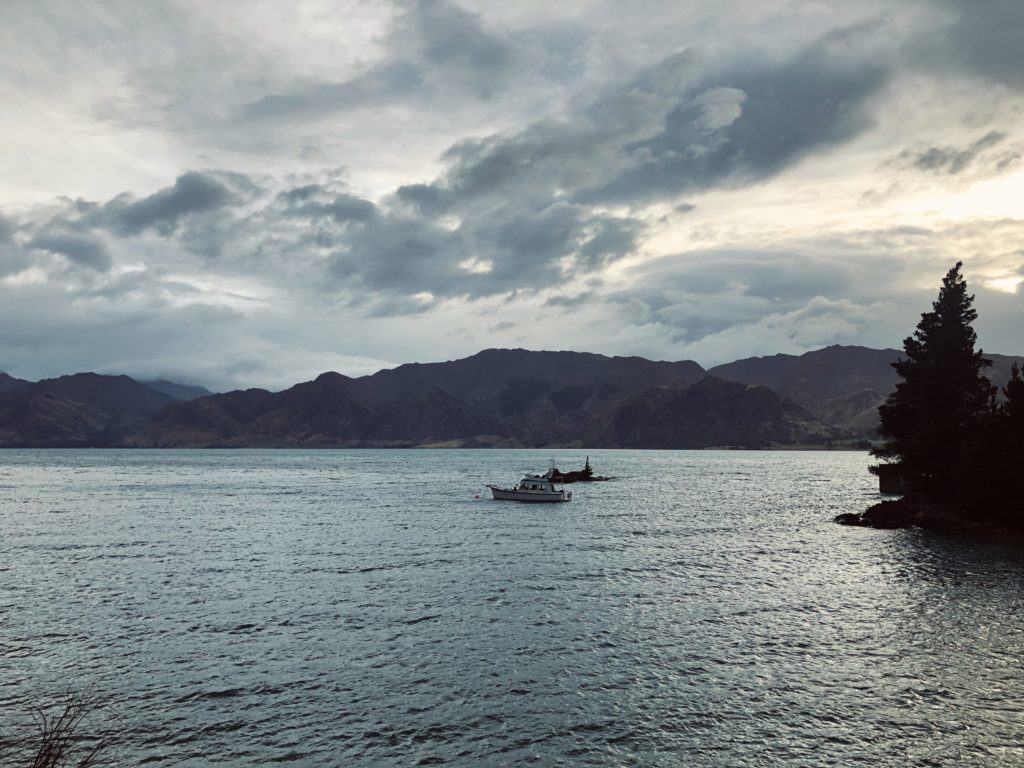 One mistake will break my morale

45 min later, I pass the gaz station. So far so good, I'm riding well despite the headwind and the light rain. Suddenly, a thought arises in my mind: "OH MY FUCKING GOD! No. No. No. Please don't tell me that I forgot my mac charger and my portable battery."
My heart is accelerating, I open my 2 panniers at the back. Nothing. I open my backpack. Nothing. Obviously, I forgot my charger and my battery at Airbnb.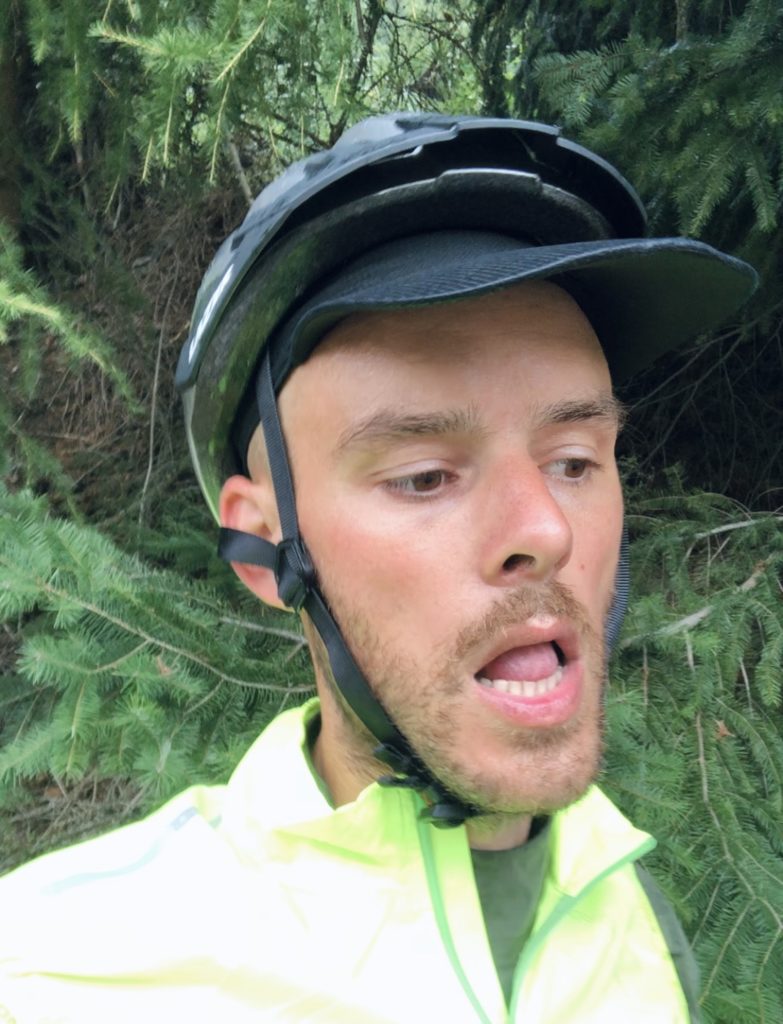 The rain is intensifying. I look at my watch which indicates 10.5km / 45 min. So if I have to make the return trip, it will take me 2 hours. I just want to cry. I call my airbnb host: "Sorry maxim, I'm already at work but I can see if my neighbor can come and bring them to you. Give me 30 minutes "Ok I'll wait. I turn around to take shelter at the gas station.
30 minutes later, she explains that her neighbor can be there in an hour. Ok I wait. I'm getting cold and every minute I'm feeling low. I'm having coffee to try to warm myself up. Frankly at that time, I have only one desire: to abandon everything and return to Sydney.
It is now raining heavily with a wind of madness. Quick look at the weather: it should finish around 4:00 p.m. I crack, it's 10:30 am … I sit on the ground and I start a fight against myself not to give up.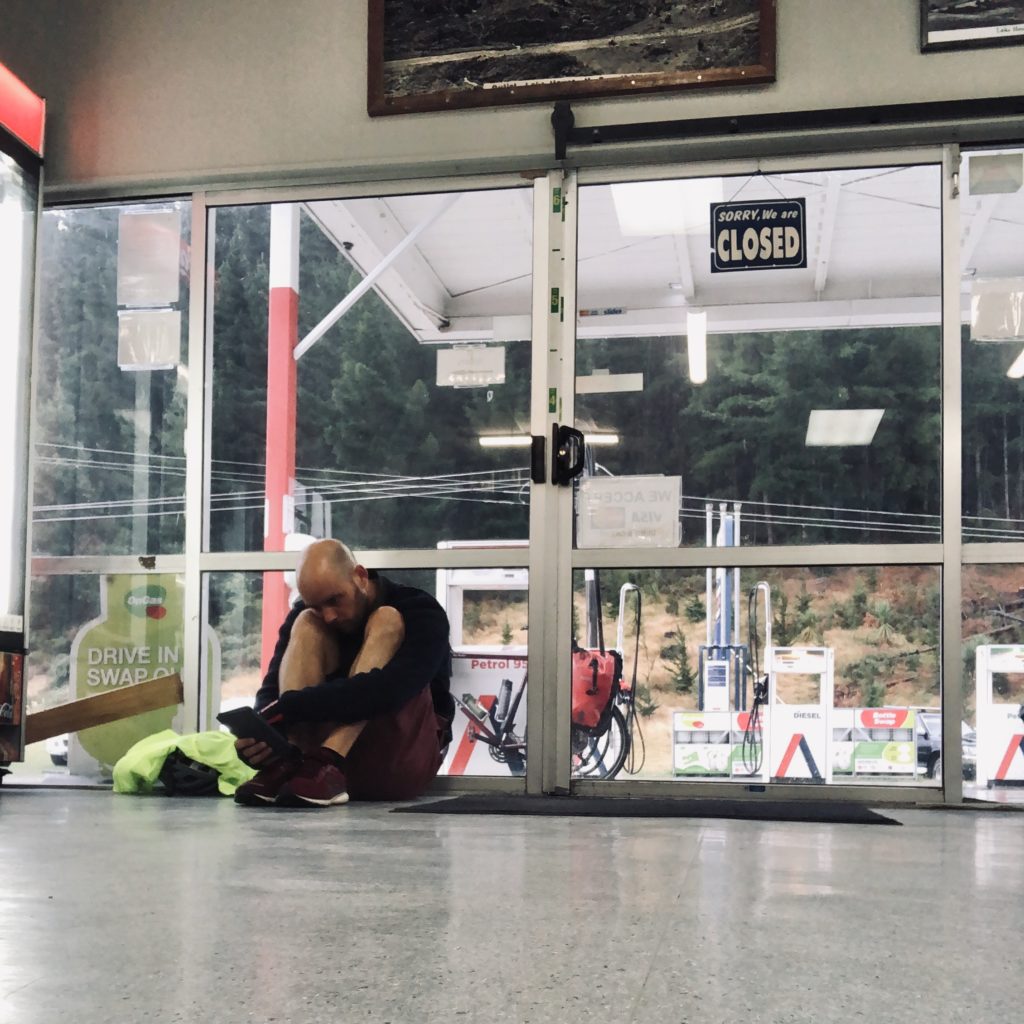 A little boost from fate

Around 11:00 a.m., a bike-packer arrives at the service station for coffee. She is 1m60 tall, loaded like a mule and yet, a big smile on her face. We discuss. She explains that rain is not much and that the body stays warm while pedaling. She will change my state of mind in one sentence: "I too go to Makarora, I drink my coffee, and I go! " A voice rises in my head: "Maxime, you are such a pussy. " I have the good idea to buy 3 small sandwiches, and 10 minutes later, I'm on my bike.
Oddly, the rain begins to decrease (but not the wind). I'm starting to understand that I'm going in the same direction as the thunderstorm, but this one is advancing faster than me. It gradually disappears from my sight.
I'm starting to smile again!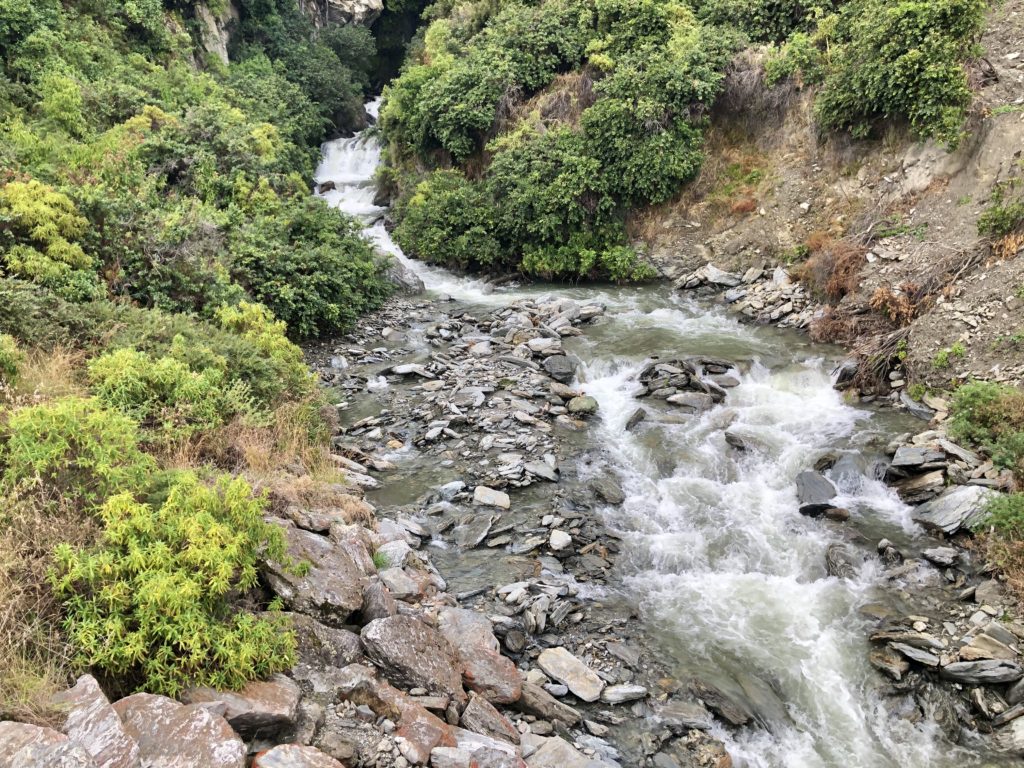 A head wind at 22km per hour

It was only in the evening, talking to bike-packers at my campsite, that I understood the cause of my misfortune. Yes, I am a triathlete with a nice bike and great 80km's ride. But the majority of my ride are in Paris (so flat), in good weather or on ZWIFT in my room (so no wind). I do not know the "extreme" conditions (at least for a novice like me).
During the 50km that will separate me from the campsite, I will have a headwind of 22km per hour. At the time, I don't realize what's going on. I insult myself because of my average speed.
Each kilometer feel like hell.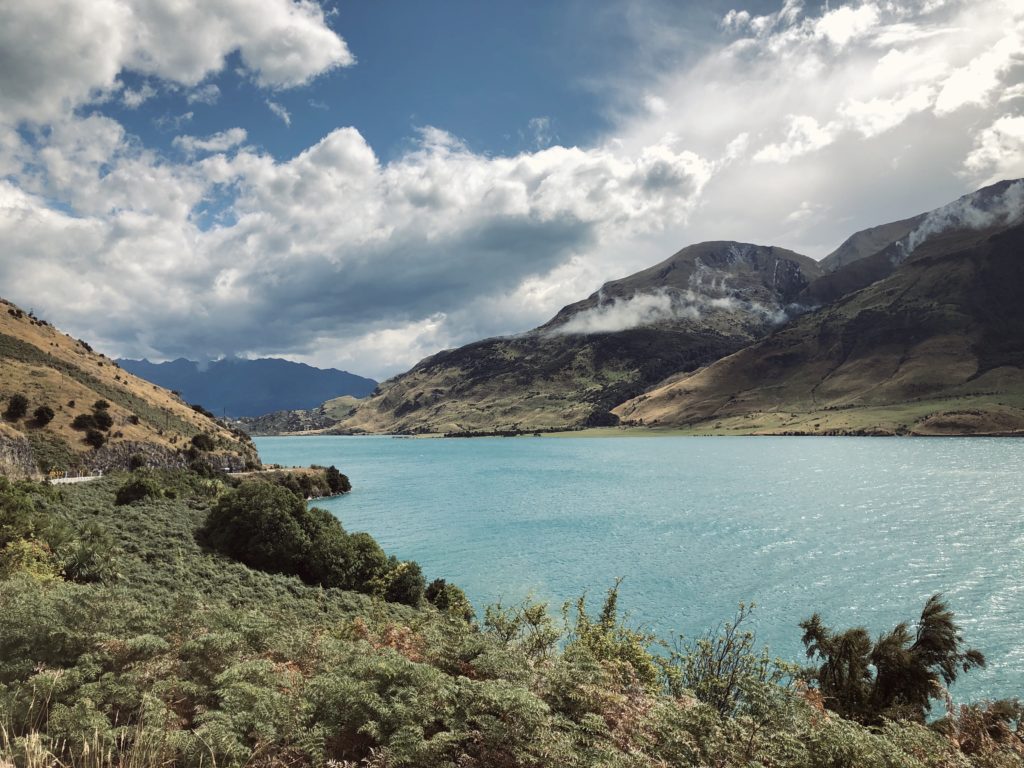 50km: mentally and physically broken

Looking at my bag, I realize that I have 3 bananas left, a packet of roasted almonds, 2 sandwiches and my oatmeal pockets. I meet a cafe 5km before arriving at the campsite. I stop to take supplies. The cashier replied: "We no longer serve food. No, there is no supermarket before 60km (where I come from basically) and tomorrow we will not open before 10:00."
I'm starting to panic. Tomorrow I have 120km on the program. How am I going to do ?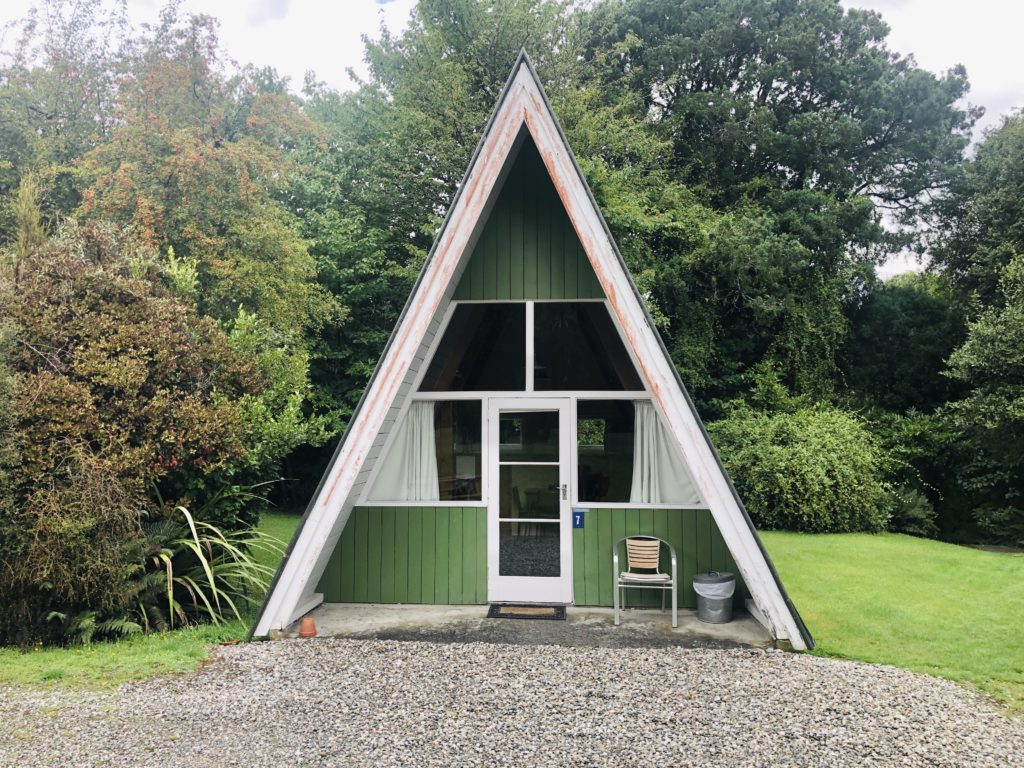 7h51 later (including "only" 3h22 of cycling), I finish the 58km of the day. I arrive at the reception of the campsite, I take my room, I sit on the chair in front of my room and I eat a sandwich. I take a shower and I go back to the lobby to have internet and write these lines.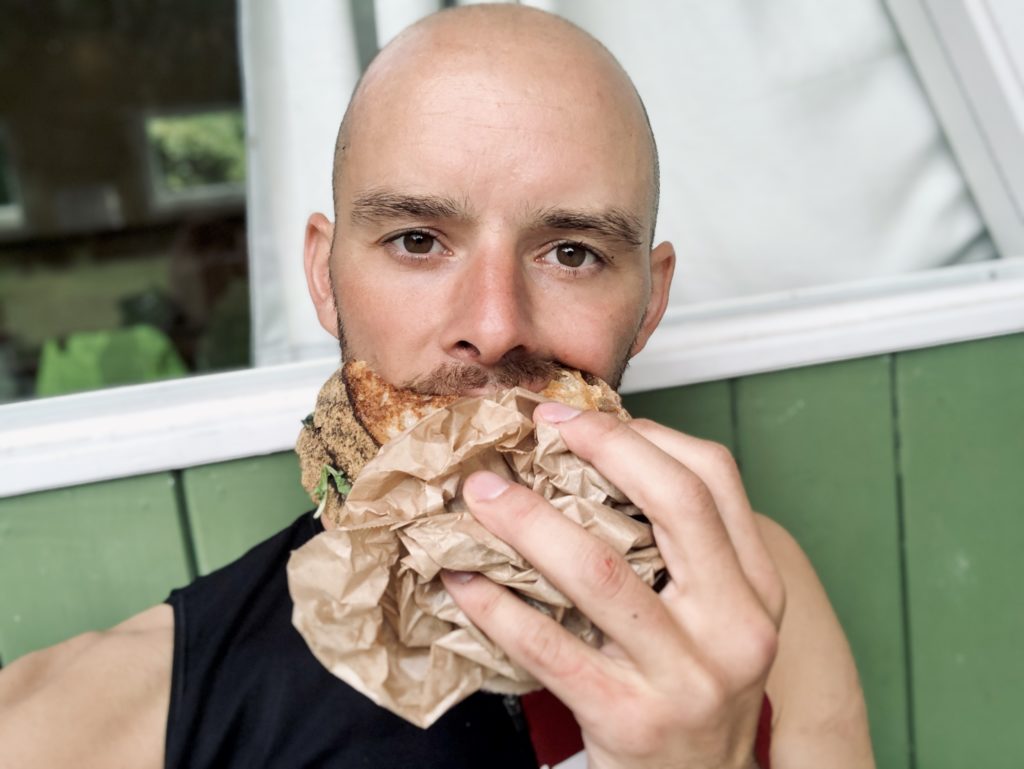 Second little boost from fate

I meet a bike-packer on his phone. I say hello and we start talking. His name is Raphael Kanopf and his story is crazy. He just finished his 62nd day on the bike, with zero dollars. Yes, you read correctly. Every morning, he doesn't know where he's going to sleep, or what he's going to eat. That's not all ! It goes around the country (7000km) following the coasts, all in less than 90 days.
Why ? To raise money for a mental health association. I'm a little arm aside but he nevertheless suggests that we ride together tomorrow. Departure 07:30. Deal!
I go back to bed with a smile. I won't be alone on the road tomorrow! Except that I am far from imagining what awaits me…
---
End of the day : my activity on Strava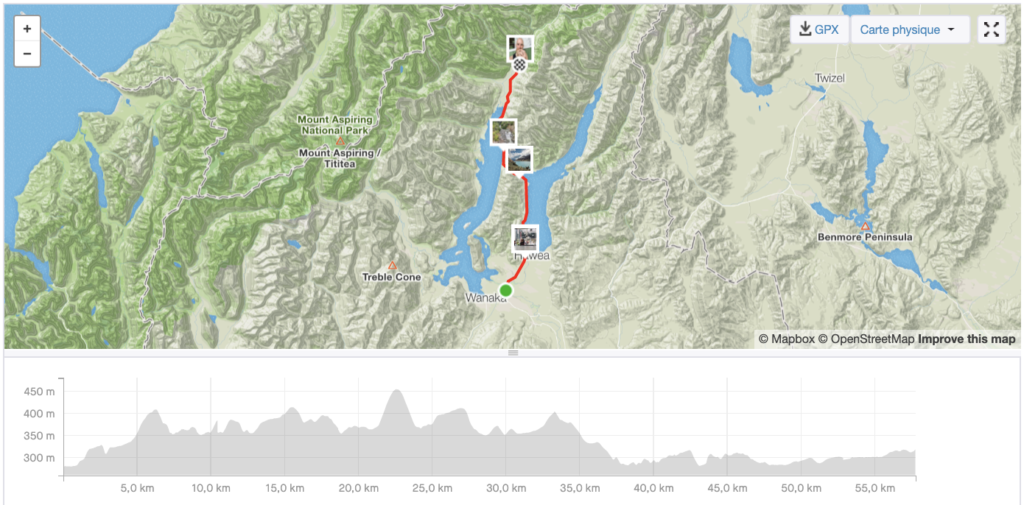 ---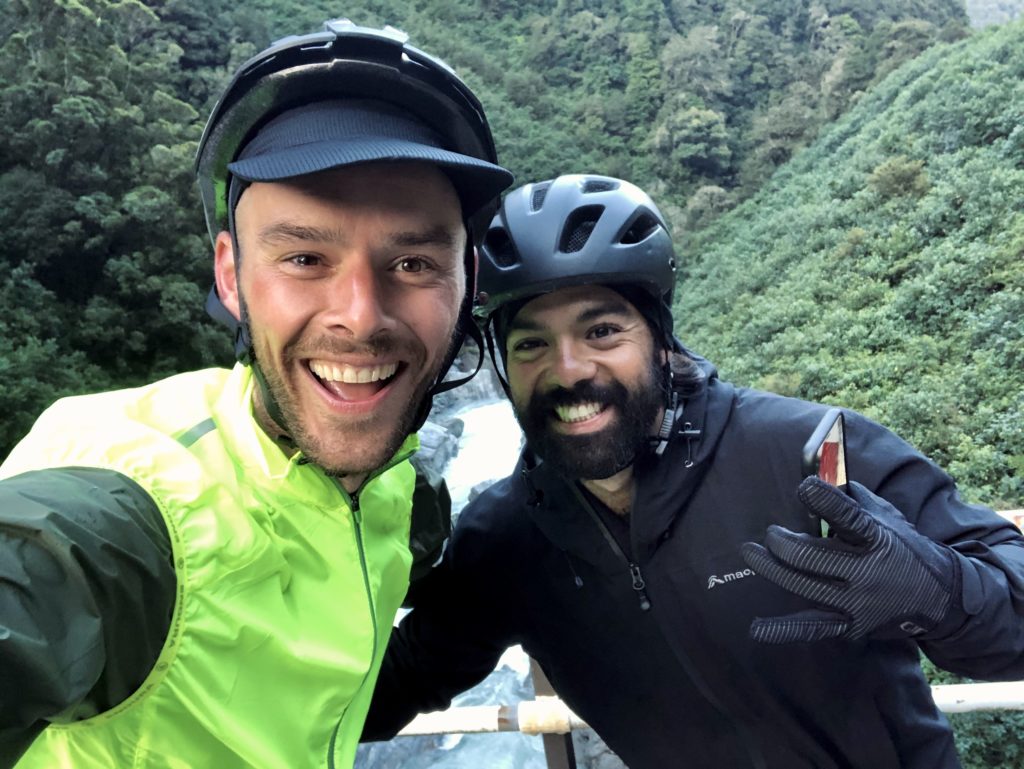 DAY 3 : RIDE TOGETHER, DIE TOGETHER (140km in 6h07)

Wake up at 6:00 am for my 30 min meditation, my 4 min plank and my 100 pushups. I'm 125 pushups behind my schedule (challenge: 10,000 pushups in 90 days)
I arrive at 7:00 am as planned in the cafeteria to meet Raphael. No sign of him. 7:30 am departure time, he is still not there. I'm starting to think he went solo. 7:36 am, he arrives at the reception.
« Ready to go french boy ? »

I offer to offer him a coffee before leaving. 08h00, we are on the road to Haast (80km). What a joy to travel with someone! We discuss, we get to know each other, time flies.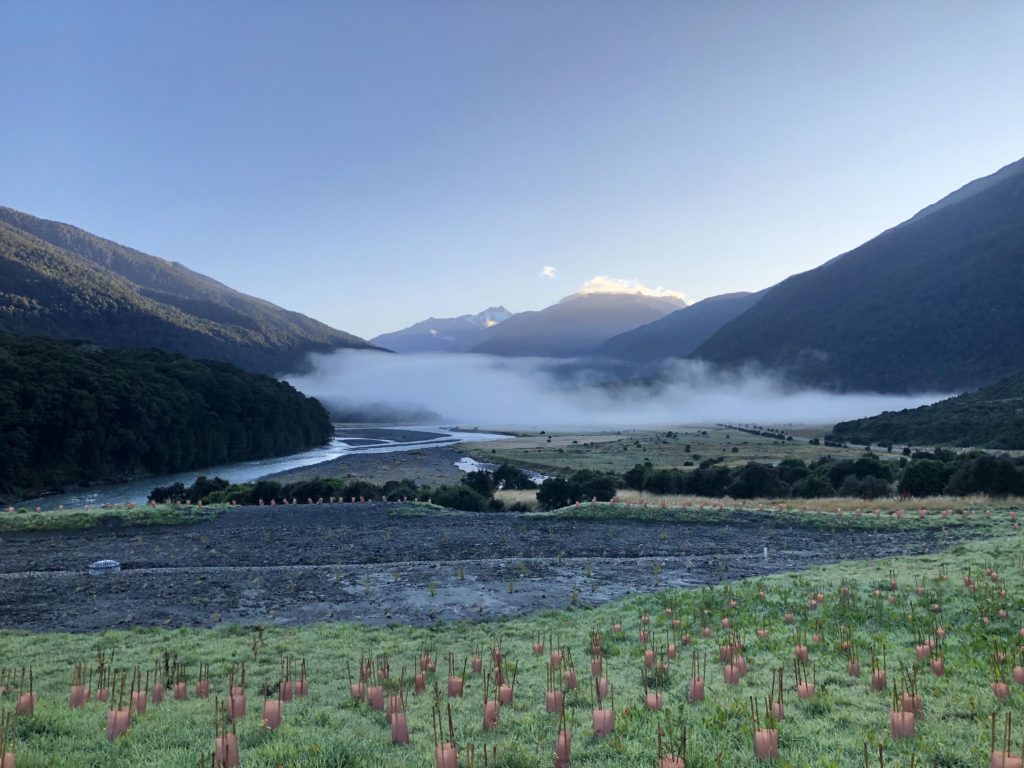 But not the pain. From kilometer 20, I am washed, on the ball joints. Everything hurts, my upper shin, my ass, my knees and my lower back. Raphael seems to be in great shape, it makes me even more feeling worse.
Raphael continues to stay in front. I stare at his wheel and try to clear my mind. At kilometer 25, we start a long descent. Cool for the legs, but the rest of my body is frozen by the speed and the cold…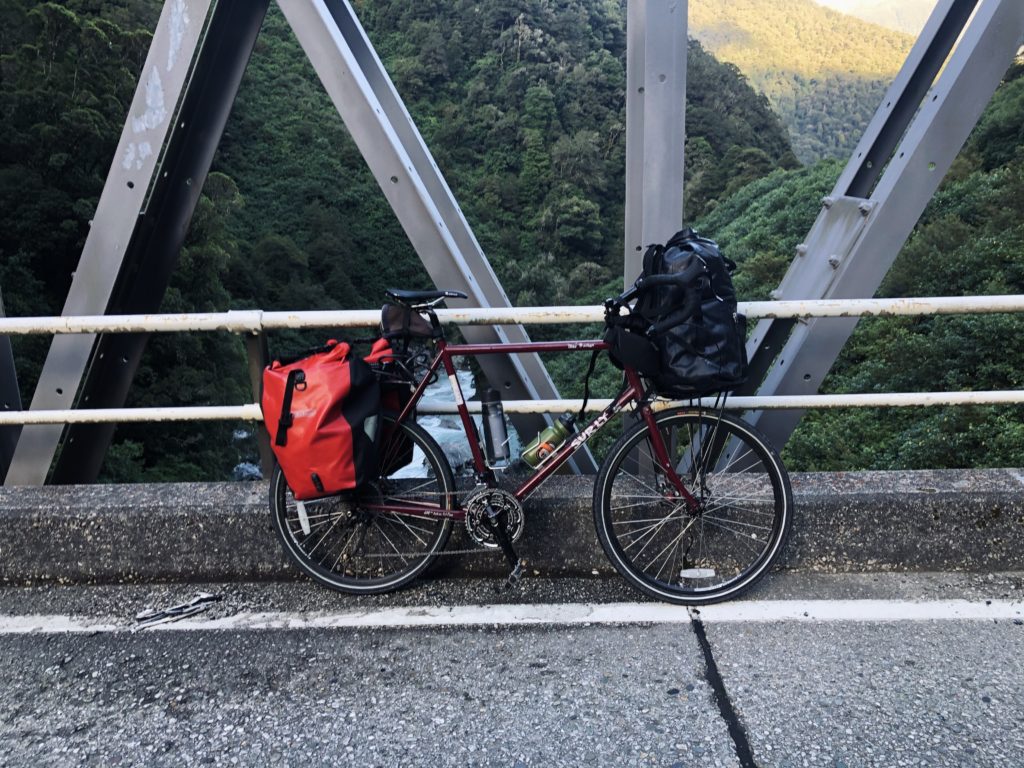 Cars greet us or cheer us with their horns. It feels good ! Kilometer 50, my body asks me to burn calories. I watch my watch every 5 minutes (the error). I don't know how I am going to continue. We finally arrive in Haast after 3h28 by bike (total time: 4h10).
---
End of the first half : mon activité sur strava !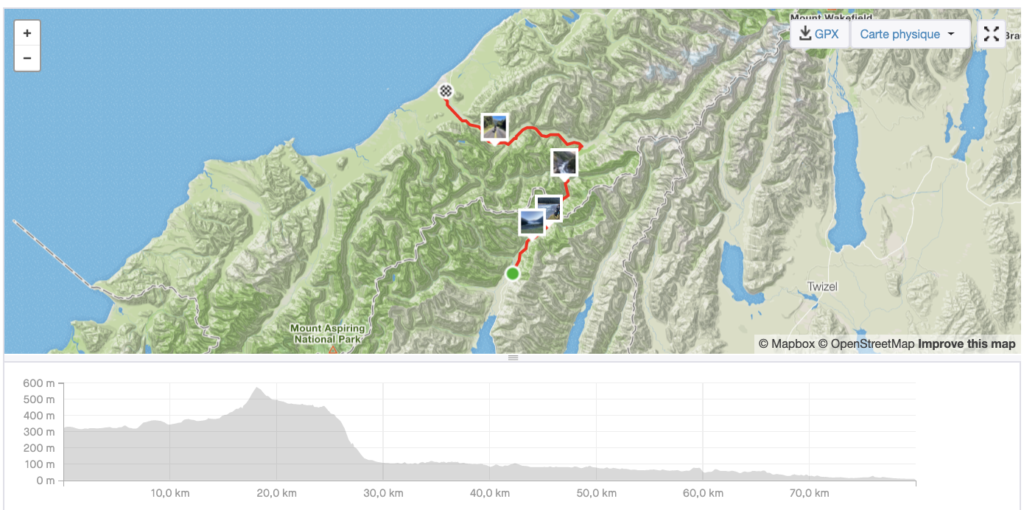 ---
We don't get any signal so we decide to go to the motel where I have my reservation. The reception does not open before 2 p.m., it is 12 p.m. We decide to continue.
We come across a tourist office. We ask where we can get internet and buy food. Answer: "There is no network coverage here and no wifi. For food, there is only the gas station 5km away. Otherwise a café / motel in front of the station. "
The idea that will change everything, really everything.

We arrive washed in the cafe / motel. I am ordering 2 coca-reds and two pasta dishes for both of them to recover energy. Raphael pulls me out: "Dude, your bag is way to heavy, why you don't send stuff back to your place? I did it on my first week". Fuck, but why didn't I think about it before! I see a "WIFI" sign at the corner of the bar, we are saved! There is a post office in Haast (6km)! We decided to go there to try it. My morale is 200%!
Raphael told me to keep driving to take advantage of the good weather and the absence of wind. If I want to stay here, he will continue. Frankly, I don't want to continue on my own right now. I've already paid for the motel in Haast, but let's see if I can find a bed near Lake Paringa. Yes, there is a campsite with a twin bedroom! I hasten to take it.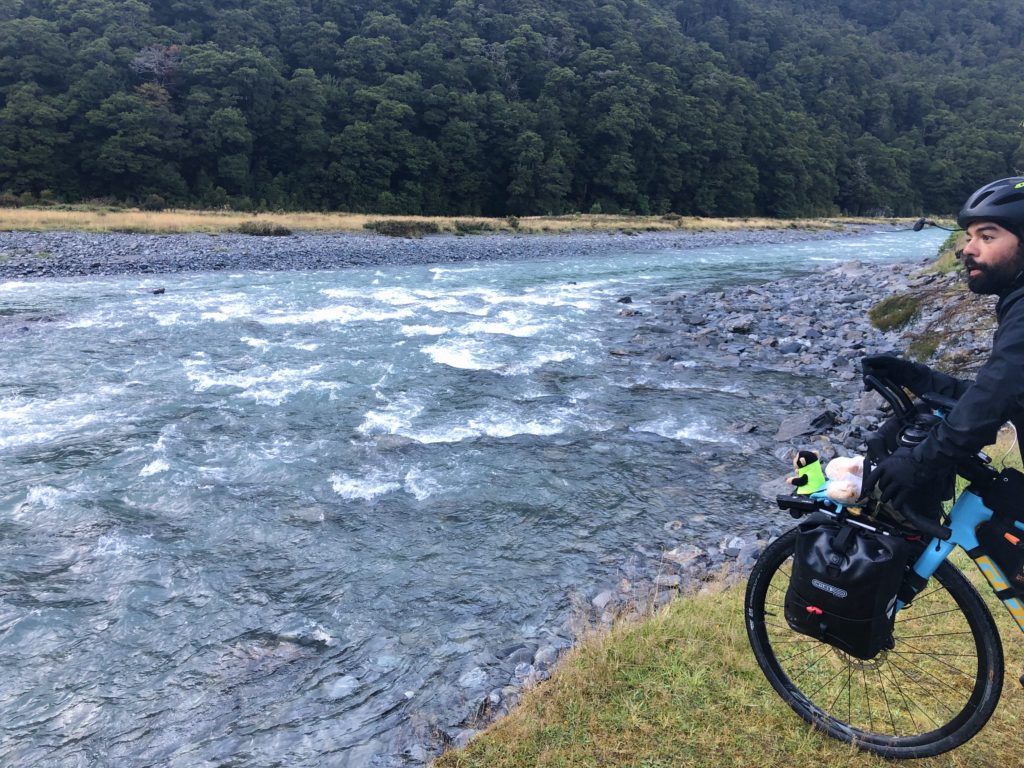 We leave from the cafe / motel towards the post office. My heart is starting to speed up. I try to calm my joy to avoid the potential emotional lift. If I can't send a package to Sydney, my morale will be broken again. The post office is inside a garage. It doesn't smell good … I come in and come across a smiling woman.
– She: how can I help you?
– Me: is it possible to send a package of clothes to Sydney?
– She: yes of course. He can even leave this afternoon.
EXPLOSION OF JOY! I prepare the cardboard with unnecessary stuffs: 2nd pair of sneakers, jeans, shirts, etc … She takes the cardboard to weigh it. Hold on tight, it weighs 6.4kgs! It's just huge. My adventure is going to be completely different now!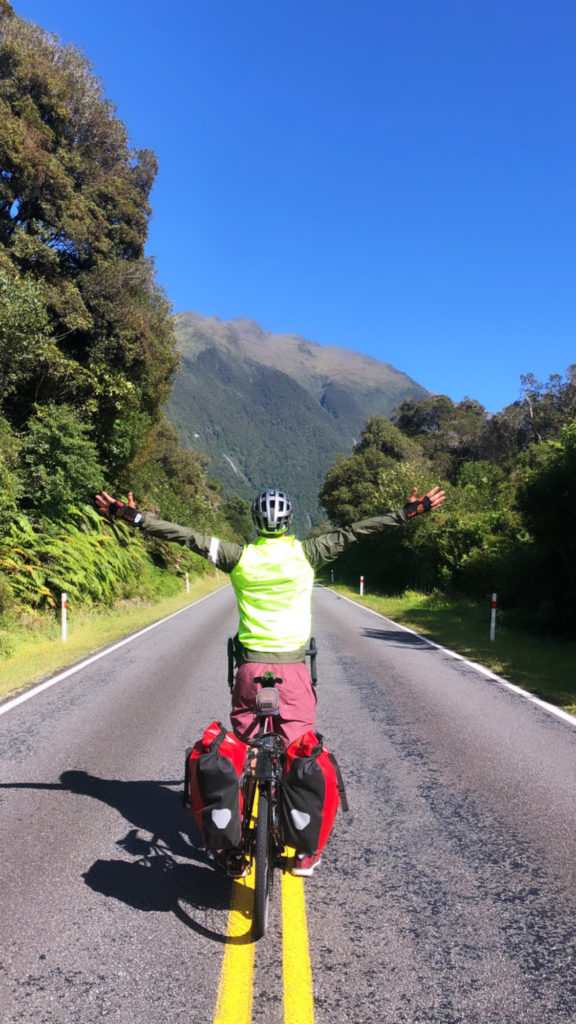 We take the road towards Paringa. I've got a big smile of my face, my bike seems so light. My smile will last a few kilometers. At kilometer 26, we start an ascent, with slopes at + 12%, which will last 50 minutes.
My brain is OFF, I follow mechanically the white line on the side. At kilometer 44, we set off on a climb which will last 20 minutes. Kill me, finish me, I want to cry.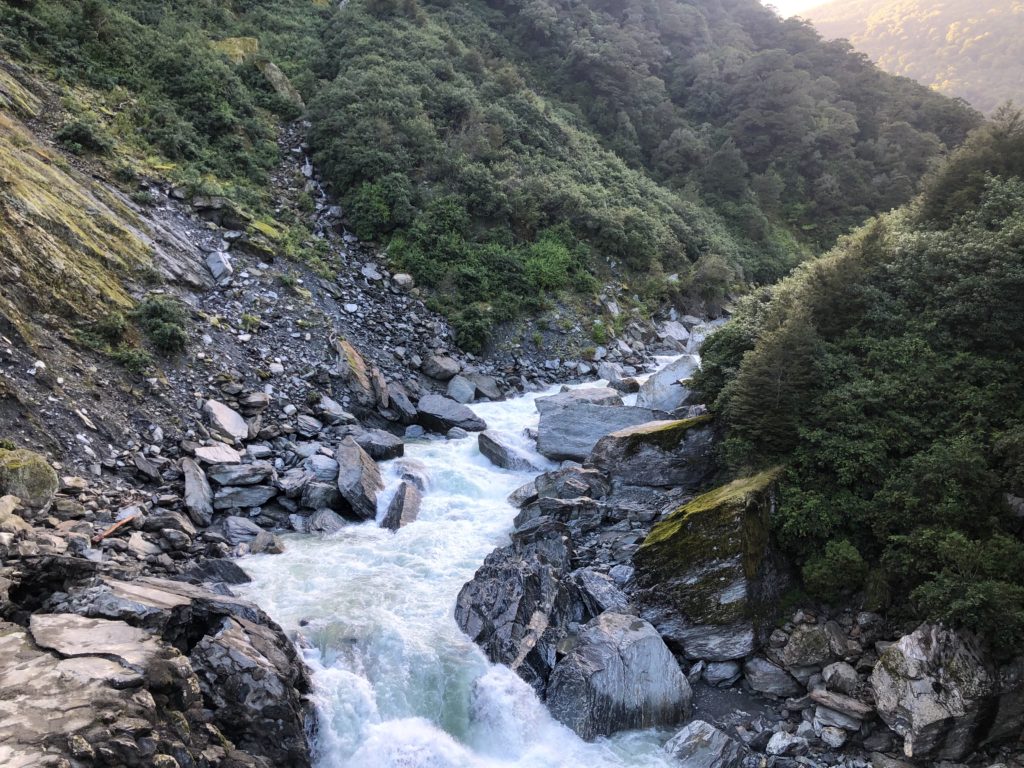 We left at 7:30 a.m., we arrived at 5:30 p.m., i.e. 10 a.m. door to door. I never thought I was humanly capable of doing this performance. As soon as we see the entrance to the campsite 100m away, we don't think of anything else. The legs are accelerating, we want to end it!
We take the room, we remove our bags from our bikes and we quickly close the door. This is the land of mosquitoes here! I eat everything I find. Raphael offers to go to the lake for a swim. Good idea, the water comes from the glaciers so it will help us recover.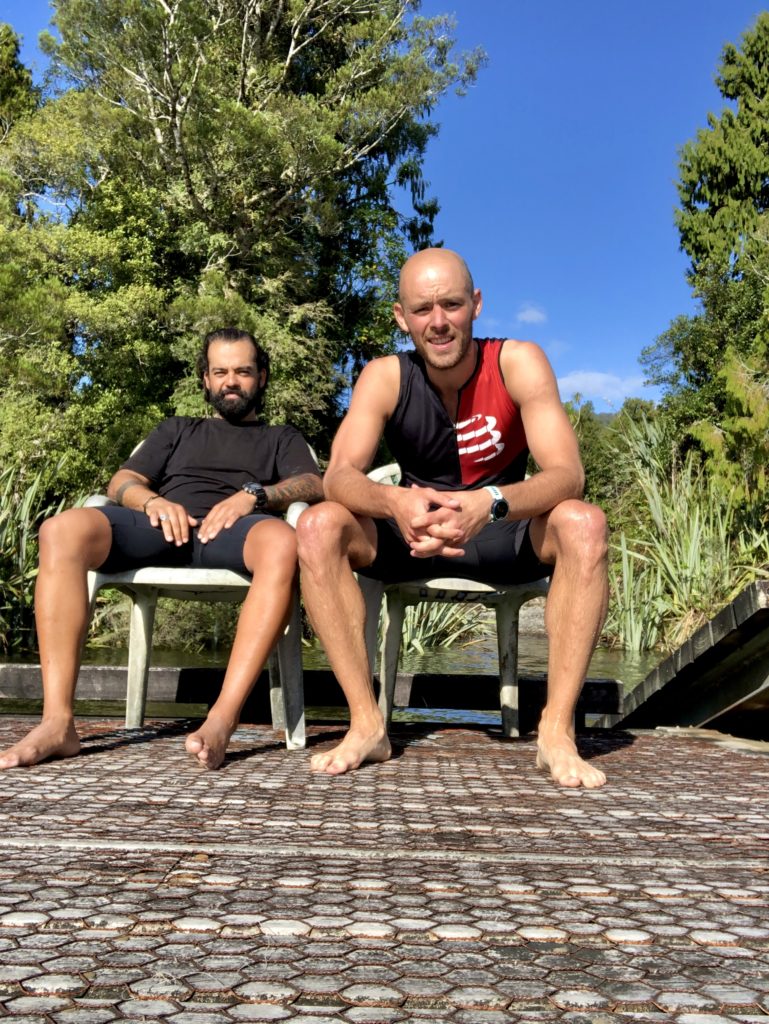 We meet a French couple in the campsite lobby. They go around the island in a big JUCY van. They prepare a salad and we prepare an omelet with the only thing we found on the way (12 eggs and bread). Thank you to them for sharing this delicious salad (and this glass of wine) with us.
Raphael found laundry, we can wash our things by hand. You realize after it's too late for it to dry overnight. Raphael's brilliant idea: put the radiator in the shower and close the door to make a "dry-room".
The WIFI works very poorly. 9:00 p.m. I give up and collapse on the bed.
---
End of the second half : mon activité sur strava !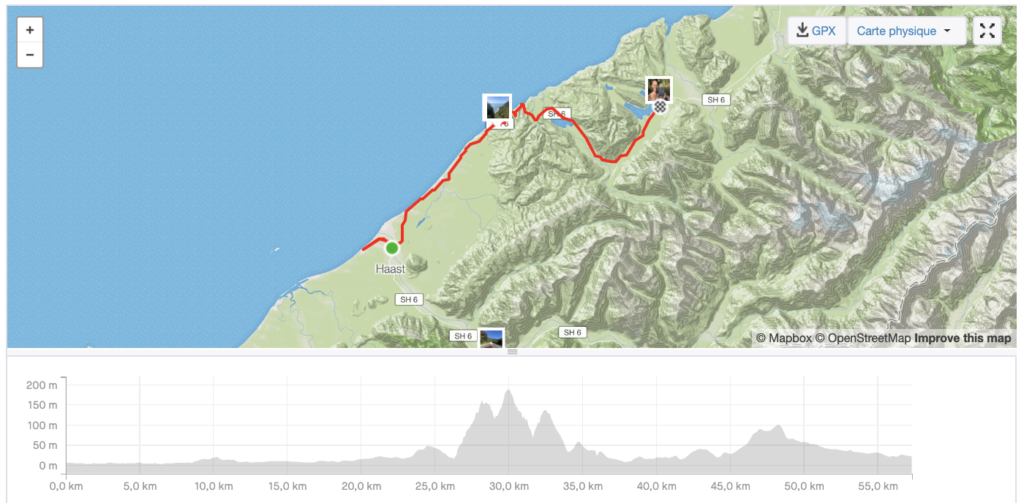 ---
---
My adventure continues here > day 4 & 5

> Why not start from the beginning? <