I've always imagined Rafting like that!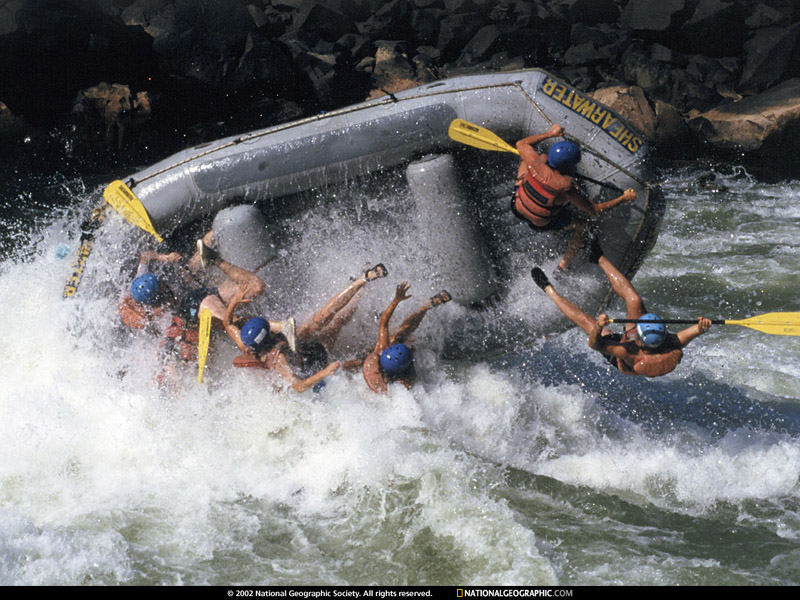 WHY ?
In August 2013, I won a weekend for two in Antalya (Turkey) as part of a marketing campaign for a travel tour operator. I decide to take my best friend with me. He would have been better to refuse 🙂 Even if we laugh a lot now, it was an WTF weekend. I will tell you about our rafting day but I will pass on the other details.
A "What the fuck" weekend

Departure at 07am for a 4 hour drive through the mountains in a bus full of locals. Knowing that we had taken the 4am flight the day before, we were "very very" tired. To "help" us pass the time, the locals began to sing on the bus. My self-control was put to the test. We're arriving for lunch. You quickly realize that this is an "extremely touristy" activity. We must be 200 tourists rafting at the same time.
2 hours later, we find ourselves in a boat, my friend, me and 6 other tourists. I'm starting to hope the descent is worth it. No, it will be so easy even my 85-year-old grandmother could have done it. We are bored to death. We arrive (frankly) pissed-off at the hotel around 8pm knowing that we take the night plane at 4am. (Nacer, if you read these lines, we never went on vacation together, coincidence haha?)
There was a very funny moment

To make us smile, our guide (a 14 year old kid) tries to make jokes or throw water on us with his paddle. After the 4th time, I make him understand that it is not funny. He looks at me with a provocative look and sends me water 30 seconds later. I jump on him, take him by his waistcoat and throw him overboard. The whole boat laughs, not him. It will take him a good 5 minutes to return to the boat. He understood the lesson and remained gentle until the end.
7 years later, on Saturday February 29, 2020, I decided to give this activity another chance in Queenstown (New Zealand)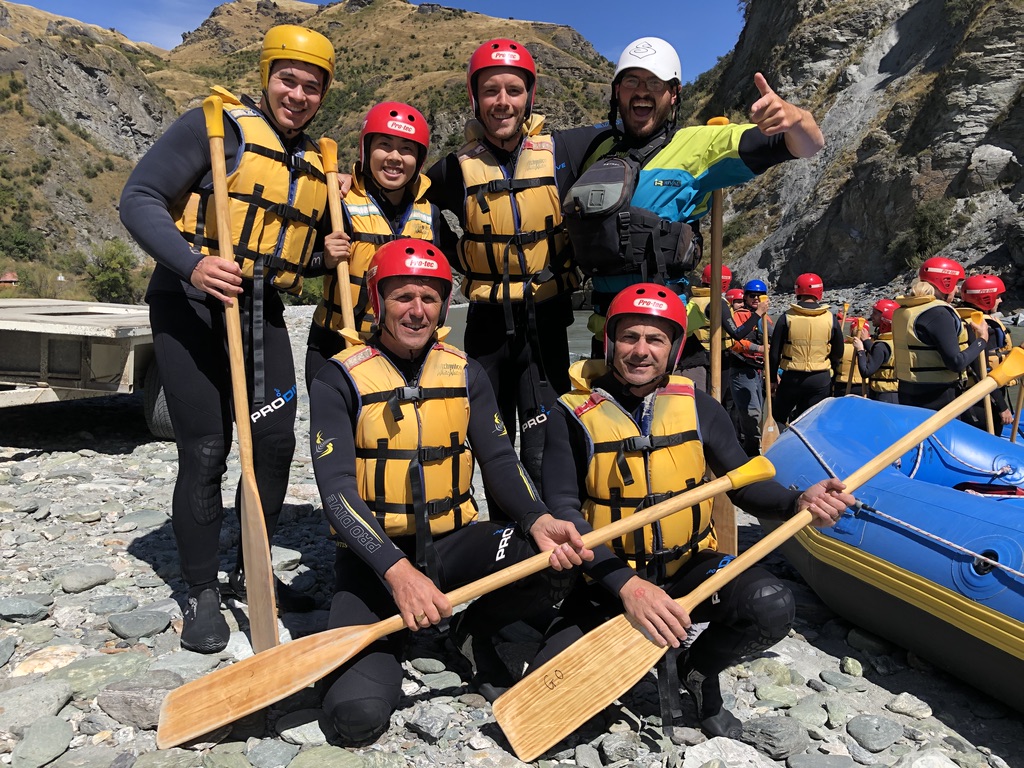 ---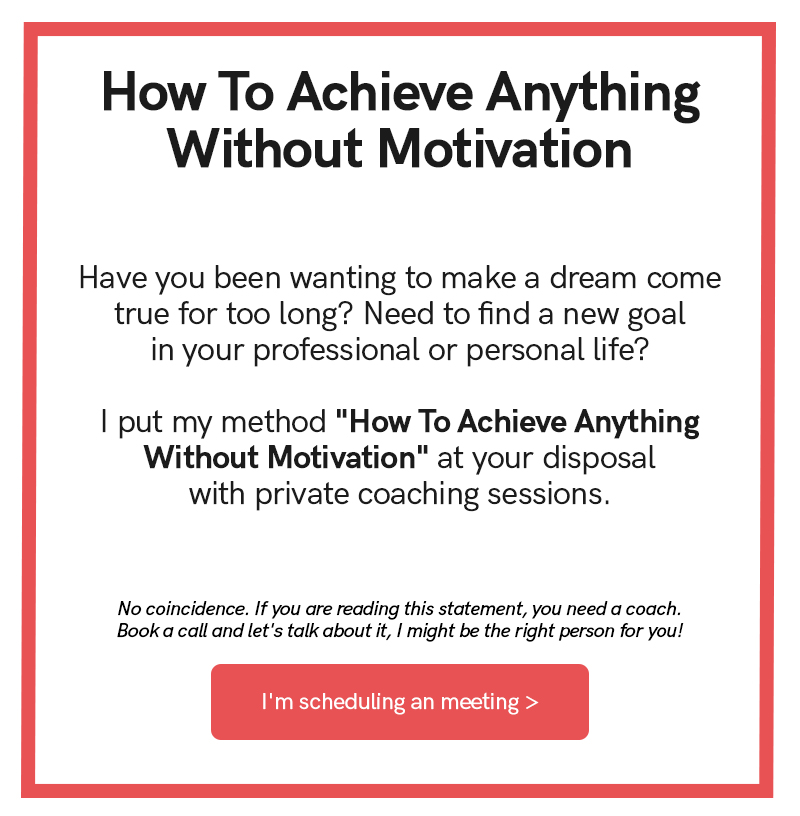 ---
HOW ? (in 5 steps)
STEP 1> Don't make the same mistake. Find out how difficult is the river you are going to descend. Of course, all the descents are for "all public" so you will never have falls from 10 meters. But it is important to have at least "class 3" and "class 4" falls. To do this, check the reviews on google map (example)
STEP 2> Look carefully at the time required to get to the starting-point. If you have 2 or 3 hours of travel before starting and only 1 hour of descent, it can be really boring.
STEP 3> If possible, wait until the last moment to ensure pleasant weather. Especially if you do it in a mountain and the water comes from glaciers.
STEP 4> The organization is generally well done. It starts slowly at first, while your guide explains what to do. It then accelerates with 4 or 5 falls to pass, usually crescendo.
STEP 5> If you have a gopro, it can really be worth it! Otherwise I recommend you take the photos (even if it's too expensive for just "photos"), it makes great memories 🙂
THE EXPERIENCE
The journey was particularly pleasant, with ravines a few centimeters from the wheels. The trip was 50 minutes with a very friendly guide.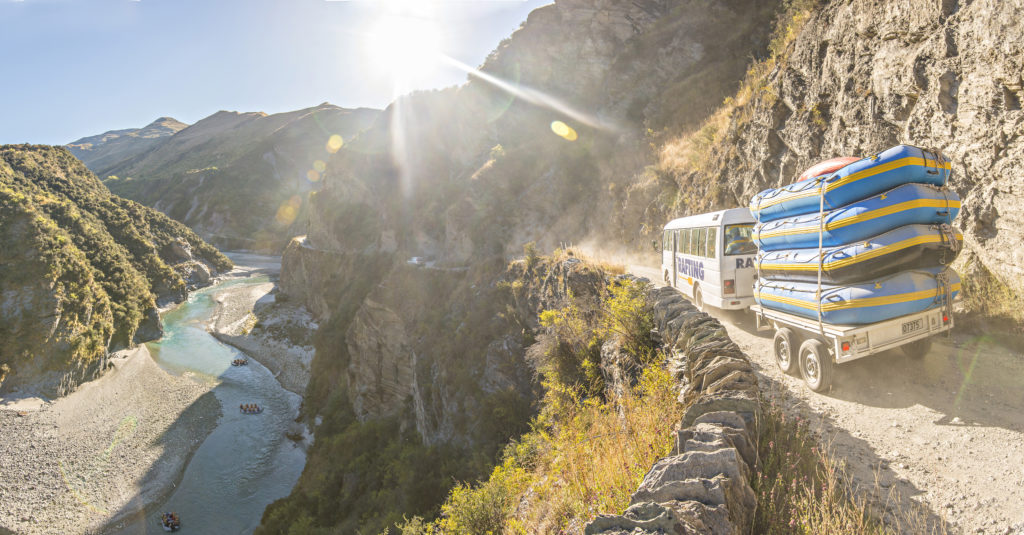 Example of the view we had during the trip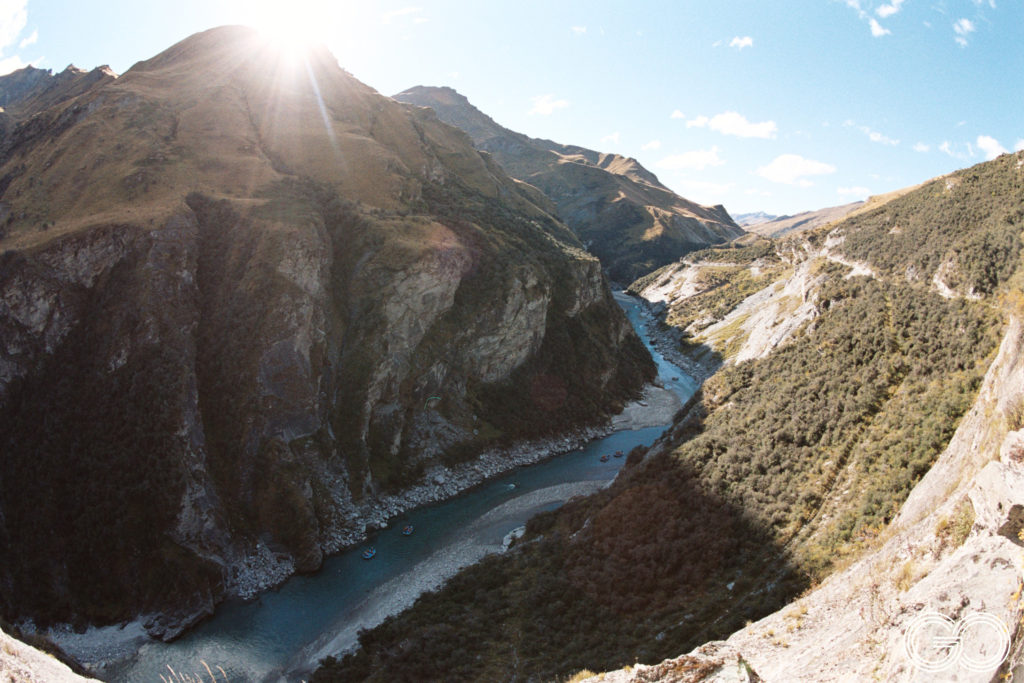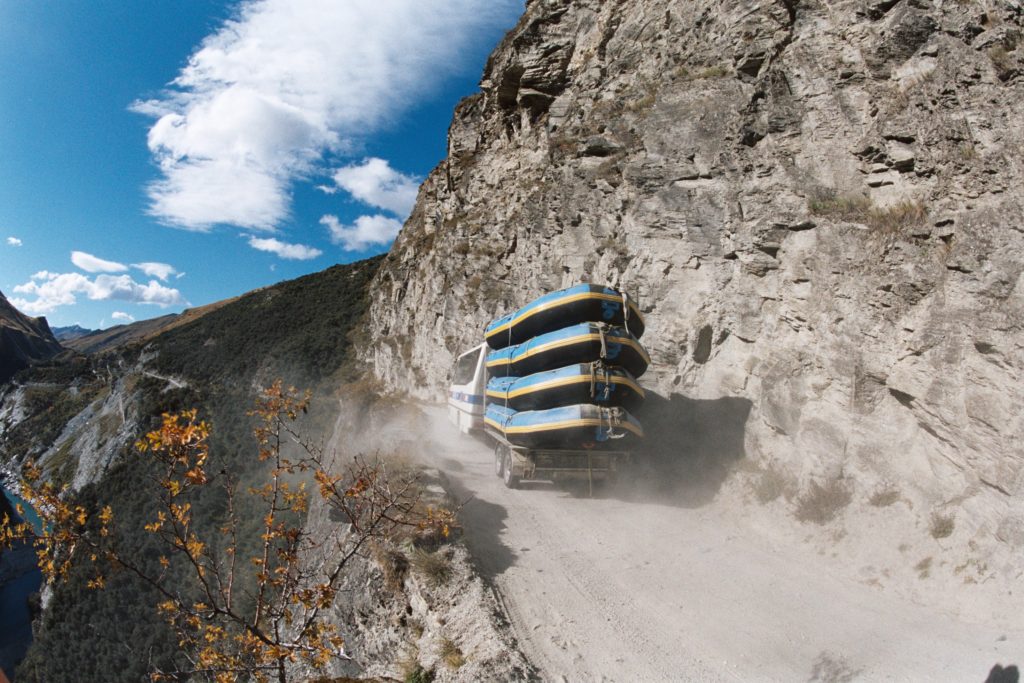 It is possible to be dropped off by helicopter, but it is not worth it. To avoid 2 hours of bus, maybe. In Queenstown, this is not worth it.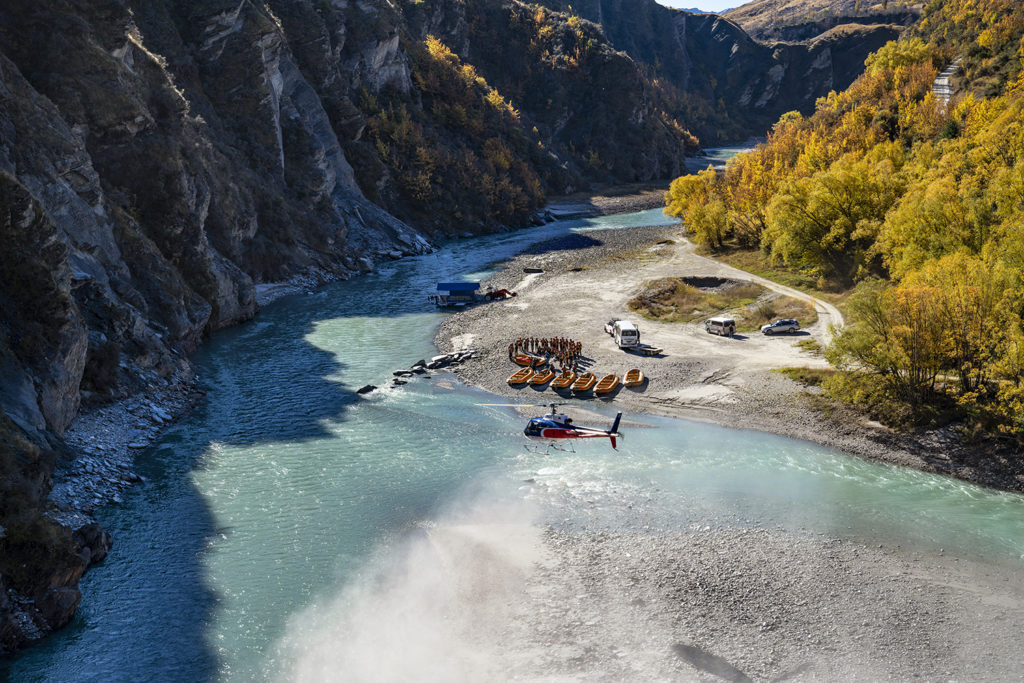 An overview of the last fall (level 4) of the ride.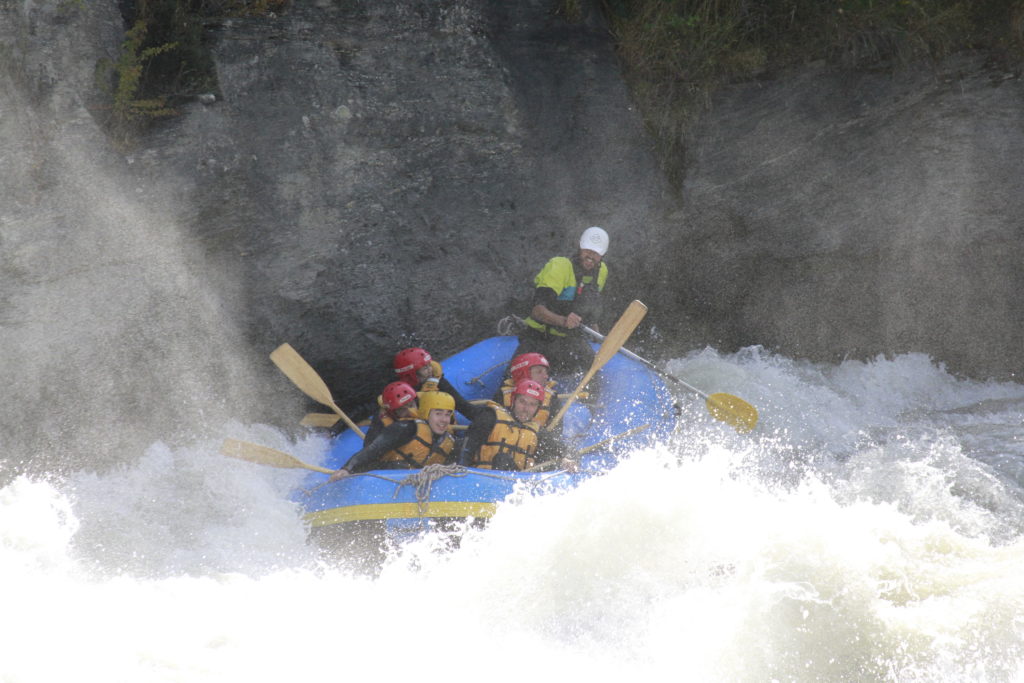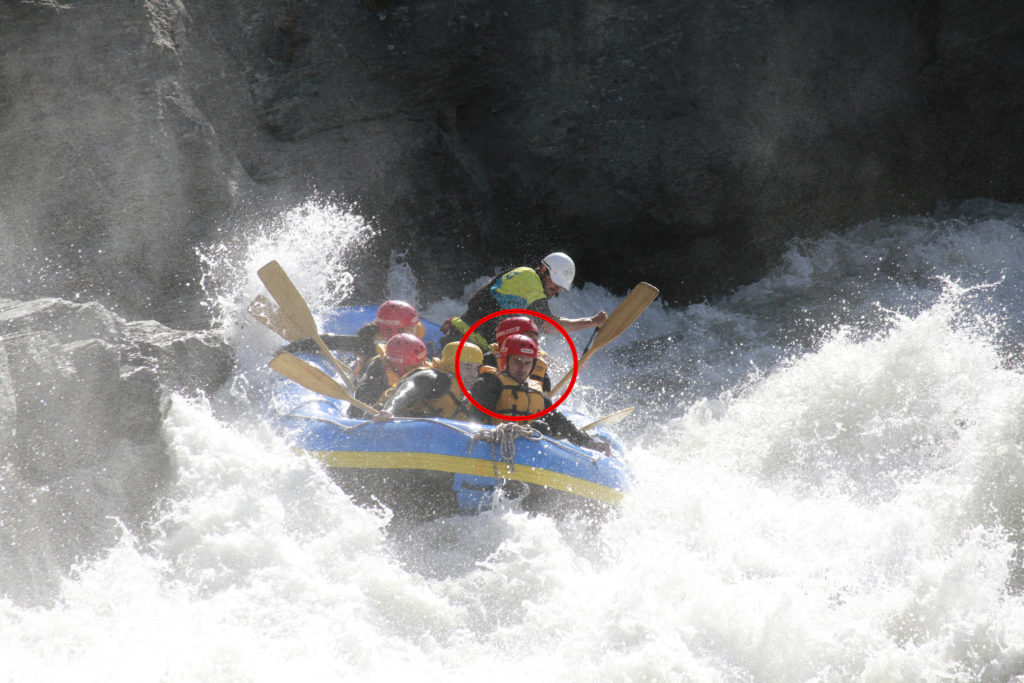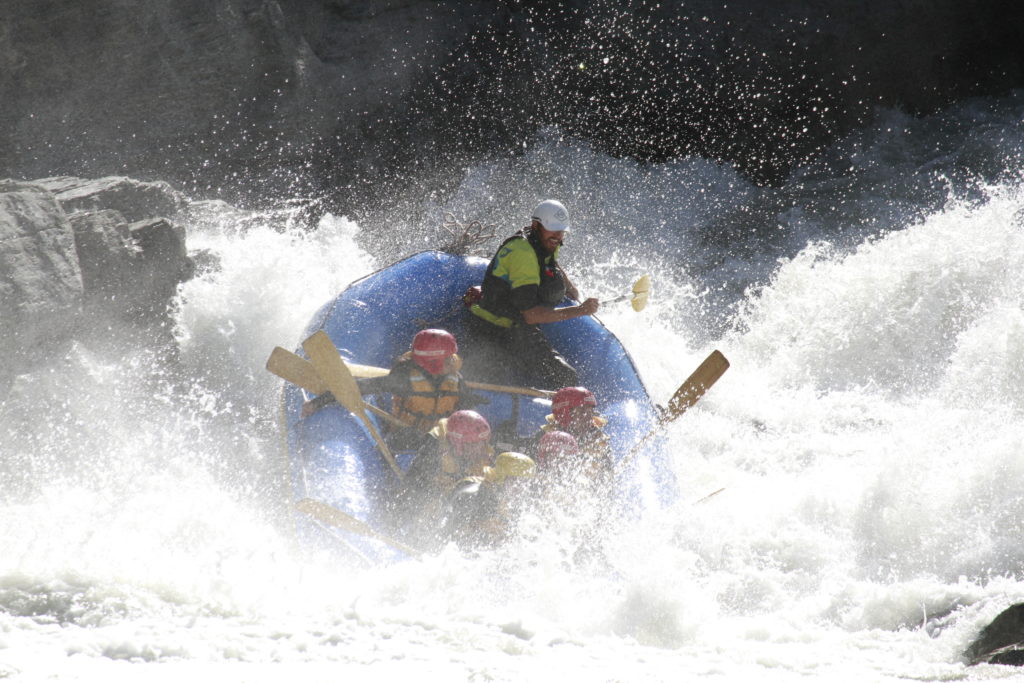 "Yes everyone made it !"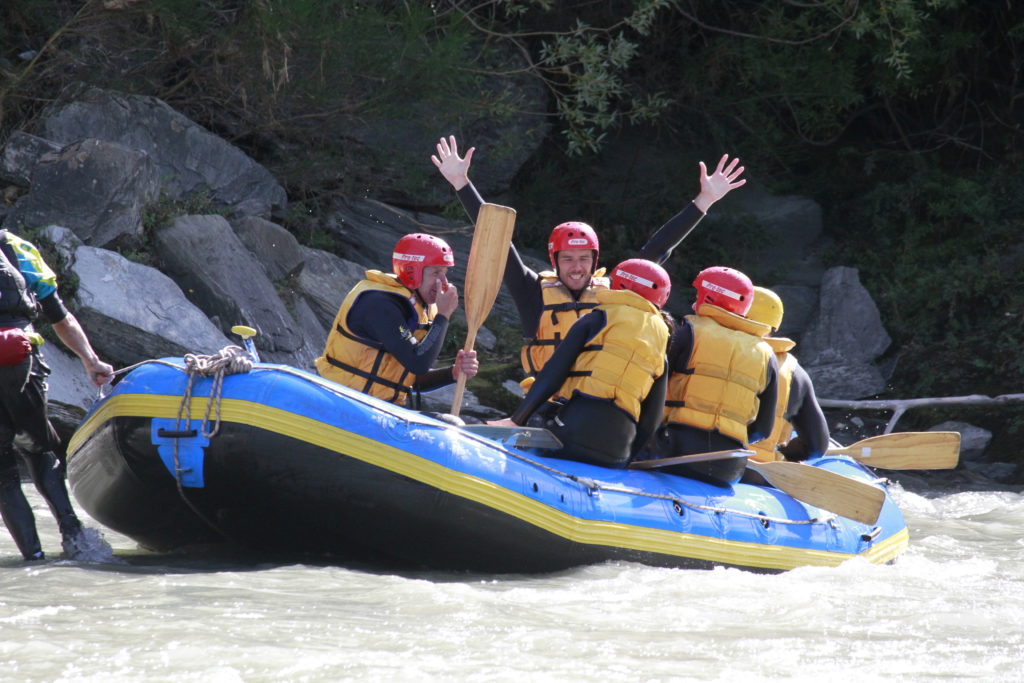 Our little "paddle-touch" celebration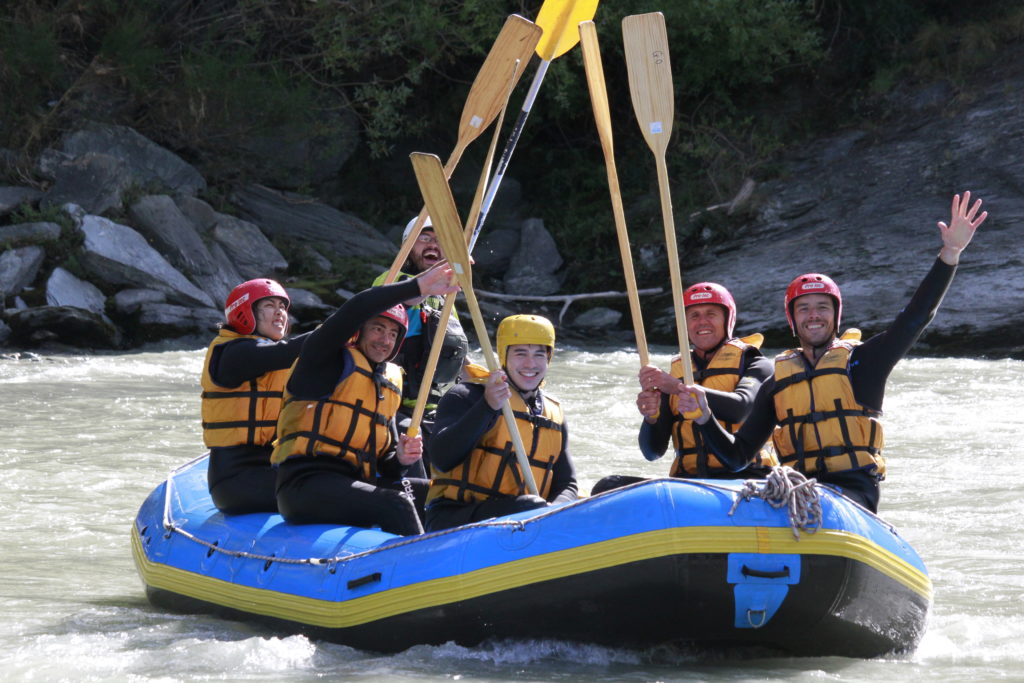 If you are in Queenstown, I recommend you in the same experience as me through GoOrange. Do not hesitate to click on the photo below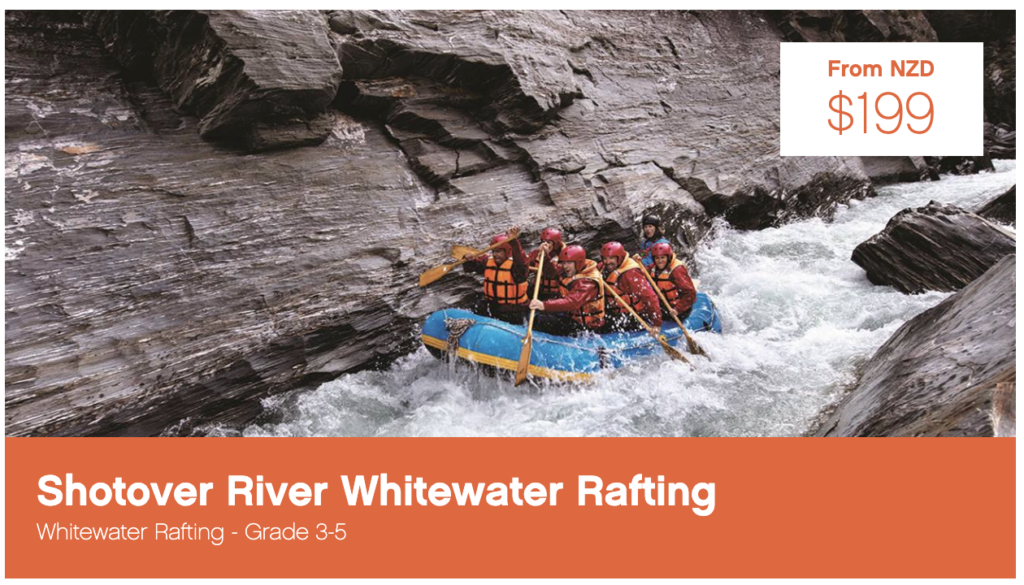 ---
---