Having a goal is good. Having a system that works to get there is better! At the beginning of each month, I will take the time to take stock of the past month to study the progress of my bucket-list.
A good way to realize all that is in progress and especially to realize that things are progressing rather well! For each experiment I've done, I will also take the time to make a dedicated article that you can find in the "Bucket-List" category.
---
EXPERIENCES DONE THIS MONTH
Zero
---
EXPERIENCES IN PROGRESS (15)
Doing 100 hours of yoga
15 hours of yoga in this first month of the year! I love going to BodyMindLife (Bondi Beach). It's on the main street, the people are too nice and above all it's cheap! I took the "All Intro Pass Exclusive" formula (yoga + pilate) for 28 days at 108 dollars. Yoga and pilate combined, I must be at 8/10 lessons per week, or 3 dollars per lesson 🙂
Read 50 books in 2020
We start the year with a good reading pace with 6 books in 4 weeks. I often found myself solo on a roadtrip to discover the Australian coast, so a lot of time to read. On the program for this month of January:
L'entraide : L'autre loi de la jungle" by Pablo Servigne and Gauthier Chapelle.
Since my discovery of Pablo Servigne, I try to read and listen to all of what he produces. He manages to make us understand complicated things about where our world is going. I loved the round trips and parallels that Pablo and Gauthier make between nature and our society.
Born to Run: The hidden tribe, the ultra-runners, and the greatest race the world has never seen by Christopher McDougall.
I had a hard time hanging on at first. The author alternates between chapter "fictionalized history" and chapter "analysis of running". Towards the middle of the book, everything accelerates with the meeting with Caballo Blanco. The "running chapters" are just amazing and exciting. This book completely changed (for the better) my perception of running.
Atomic Habits: An Easy & Proven Way to Build Good Habits & Break Bad Ones de James Clear
This book has just entered my TOP5! It is a more current and pragmatic version of the "power of habits" by Charles Duhigg. James Clear explains "the four laws of behavior change": 1 / make it obvious 2 / make it attractive 3 / make it easy 4 / make it satisfying. It also explains the importance of the context on our motivation and the famous rule of 2 minutes (which I have used personally for a few years)
Entrepreneur Revolution: How to develop your entrepreneurial mindset and start a business that works de Daniel Priestley
I moderately hung with this book. I recommend it only for people who want to become an entrepreneur. Being already an entrepreneur, I found that he broke down a lot of open doors.
100 Simple Secrets of Great Relationships de David Niven
Big fail on my part on this reading. Basically, I wanted to read "The 100 Simple Secrets of Successful People" and I misread when I bought it on Kindle. As a result, I found myself reading a book on romantic relationships. I went all the way and I didn't learn much …
The Obstacle is the Way: The Ancient Art of Turning Adversity to Advantage de Ryan Holiday
I have rarely highlighted so many interesting passages in a book. Ryan explains how to change his vision of the obstacles we encounter on our way. The 3 main chapters are: the discipline of perception, the discipline of action and the discipline of will. I came across this book while being interested in Stoicism. If this tickles your curiosity, I highly recommend this blog: DailyStoic
Run a marathon under 3h30
My bike stayed in Paris, I had a hard time finding a system to continue training. Result: we focused on running (a lot) and swimming (a little).

16 runs in total in January for a total time of 4:28 pm and a total distance of 185km cumulative (an average of 6km per day). To give you an idea, that's about what I ran on October + November + December !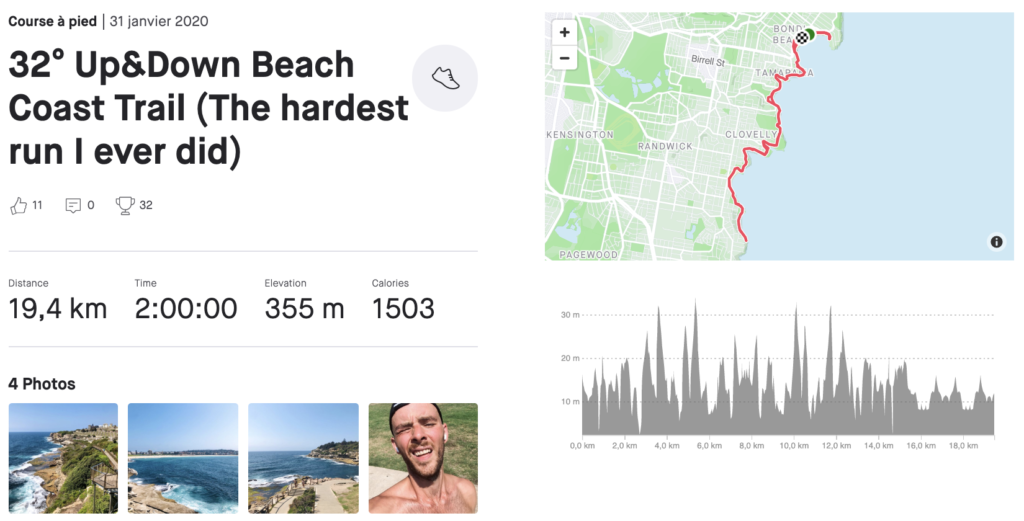 If you have Strava, don't hesitate to add me: @maximebarbier
Take a coffee with 100 strangers
I had the pleasure of meeting 5 strangers this month! Very nice talks: Victoria on 02/01, Amandine on 04/01, Jacob on 07/01, Valérie on 08/01 and Mickael on 14/01.
Which brings me to a total of 36 strangers I have met over the past 3 months. It's really a real pleasure each time, to give a little of your time without expecting anything in return.
Paris to Deauville in bike (200km)
We are slowly advancing on this challenge. I now know that it takes 207km to get to Deauville and we are currently on a departure the last week of April or the first week of May. Besides, if you read these lines and it heats you to accompany me (30km / h on average I think), contact me!
To go rafting or canyoning
My friend Julien found me a site not bad at all: bookme.co.nz. There are plenty of activities to do in the Queenstown (New Zealand) area. It falls, well I'm there in 2 weeks! I took my tickets.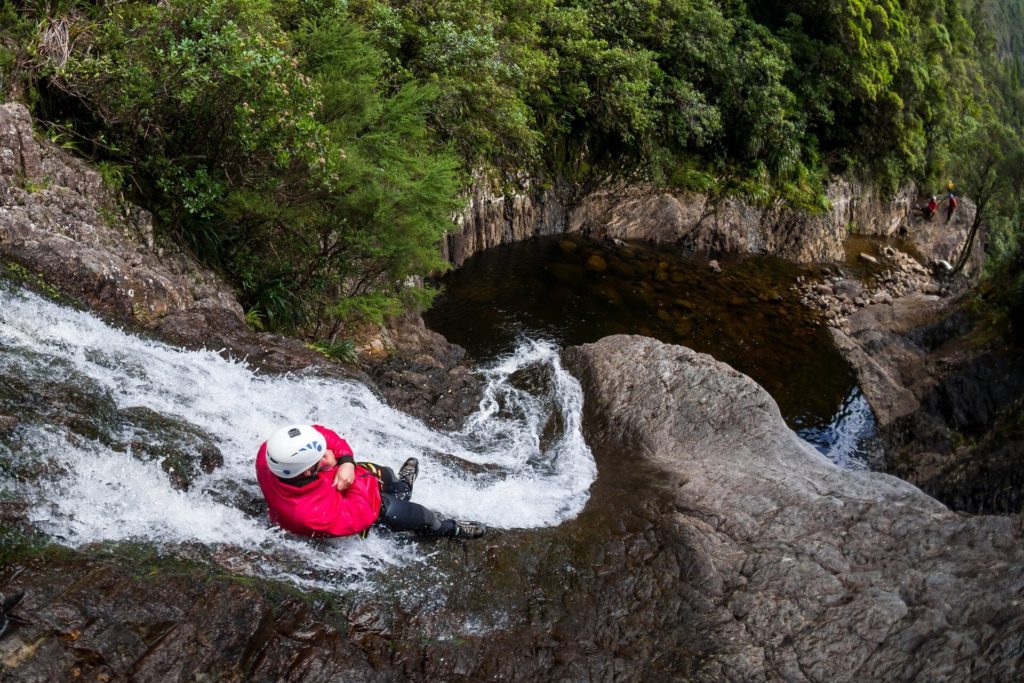 Learn how to type at 80 WPM
I failed on this challenge. I started with lots of will on October 24 and since then nothing … I need to modify my current system. I will see to add 10min at the end of the morning routine. What holds me back is that you have to completely re-learn how to position these hands. To find out where you are, click HERE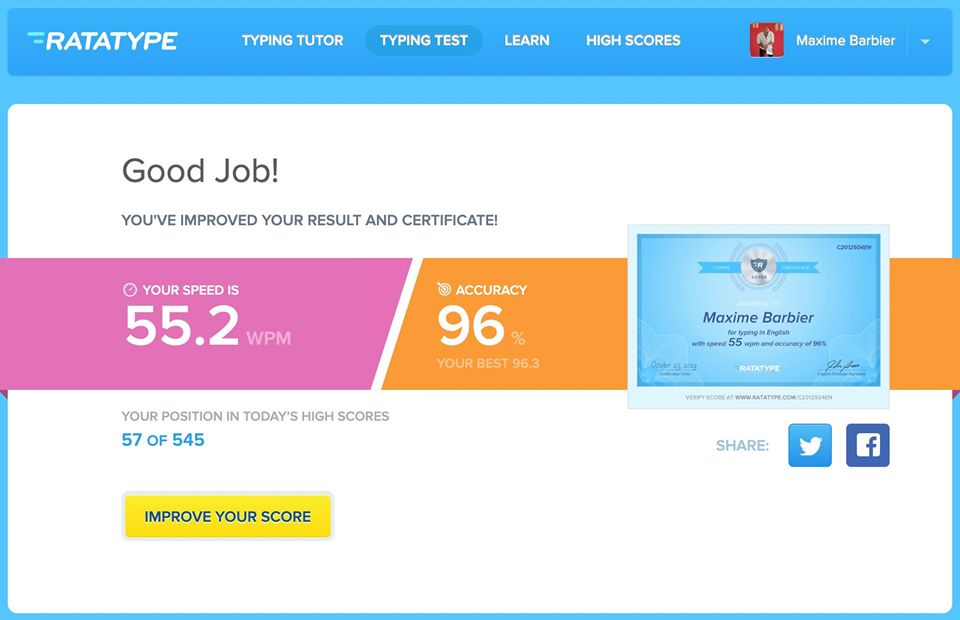 Doing an Ironman in 11 hours
Big change in the distribution of my preparation. I no longer have my bike, I am in a new life and above all I am on vacation moving right to left. Thanks again to my coach Cyril for his adaptability!
We went from 29 hours of training in December to 23 hours this month, a variation of -21%. We mostly went from the end of 2019 with a big focus on cycling (400km in December VS 45km in January) to a big focus on running (117km in December VS 185km in January)
RUN JANUARY> 184.6km for 4:28 p.m. of training (i.e. + 57%) BIKE JANUARY> 45km for 2 hours of training (i.e. – 85%) SWIM SWIM JANUARY> 14km for 4h31 of training (i.e. -21%)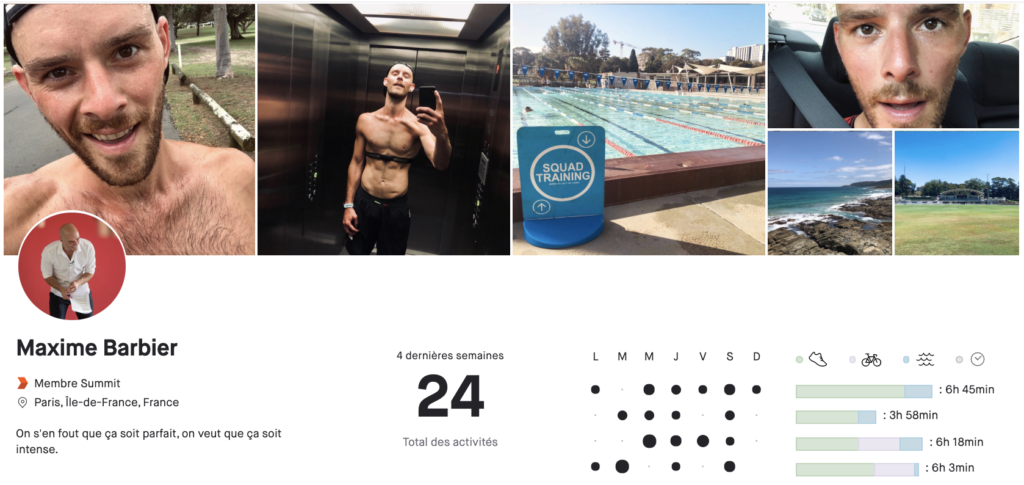 Bike-packing alone in New Zealand over 1000km
I have finalized the route which you can find HERE. Then I did my little geek to transfer the KMZ tracks to GPX to be able to upload them to komoot. I needed a specific detail on the elevations. Because 50km with D + 100m is not the same as 50km with D + 1000m.
The result is below (available in excel version). Basically, we start on 1182km of bike for a total of about 10,000 positive and negative elevation, or 74 hours on the bike if I drive at 16km / h. Seen with my coach and my friend Stéven, I should rather be around 20 / 22km / h on average, which would reduce to 55/60 hours on the bike.
Next step: find the airbnb and book the bike with the equipment!

Vivre 3 months in Australia
Going alone was one of my biggest challenges. I've always been afraid of being alone, of finding myself with myself or of asking myself "hey Maxime are you happy?". The end-of-year events for 2019 will have had a good side: that of kicking my buttocks to go on an adventure alone (I know I'm exaggerating a bit 😅). After a month, I cannot measure it (for once!) But I feel that there is change in me. I still have 2 months here, can't wait to see what the future holds for me
Doing a Vipasanna Retreat
I found a center, Dhamma Medini, which is geographically close (New Zealand) with a waiting list available for men. I applied … Next step: wait for the validation email.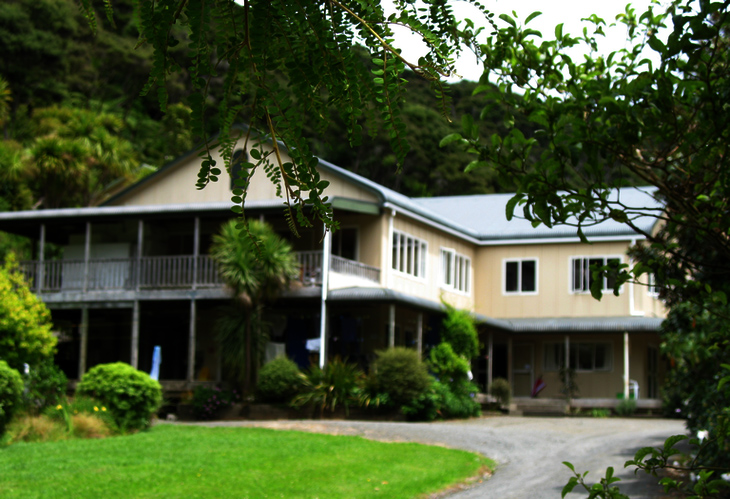 Learn how to code (Visual Programming)
I started training in visual programming with Zeroqode in December. This startup is a small revolution for all non-tech entrepreneurs who quickly want to be able to launch a MVP.
I am currently at 38% of the training "Marketplace Web App like Airbnb Course". There are 32 mini-sessions (15 hours in total) to make an AirBnb copycat. For now, I have learned what a "data base" is or how to do responsive design. It's pretty cool!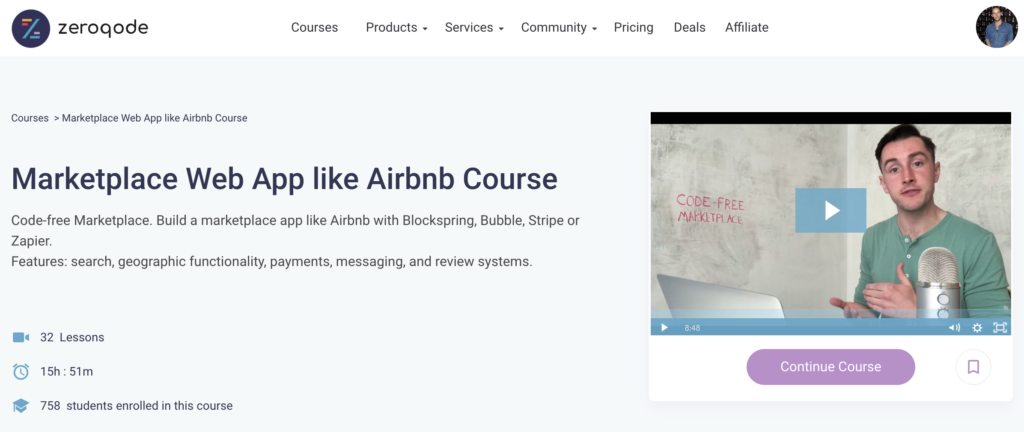 Doing 100 pushups in once
Every morning, I do 100 pushups after my 7 min cladding (see photo below). Since I'm melting like snow in the sun with my prepa-ironman, I wish I could manage to keep my arms a little!
For now, I'm able to do 60 pushups at once.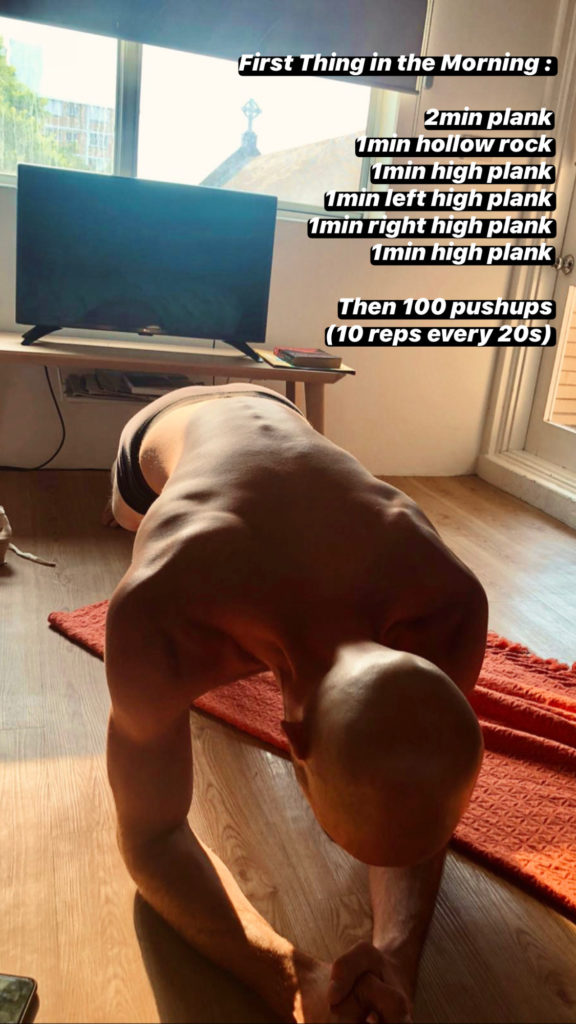 Meditate 5000 minutes in 12 months
I am starting again to meditate for 10 minutes in the morning. I place this moment just after the 100 pushups, perfect for bringing my body temperature down.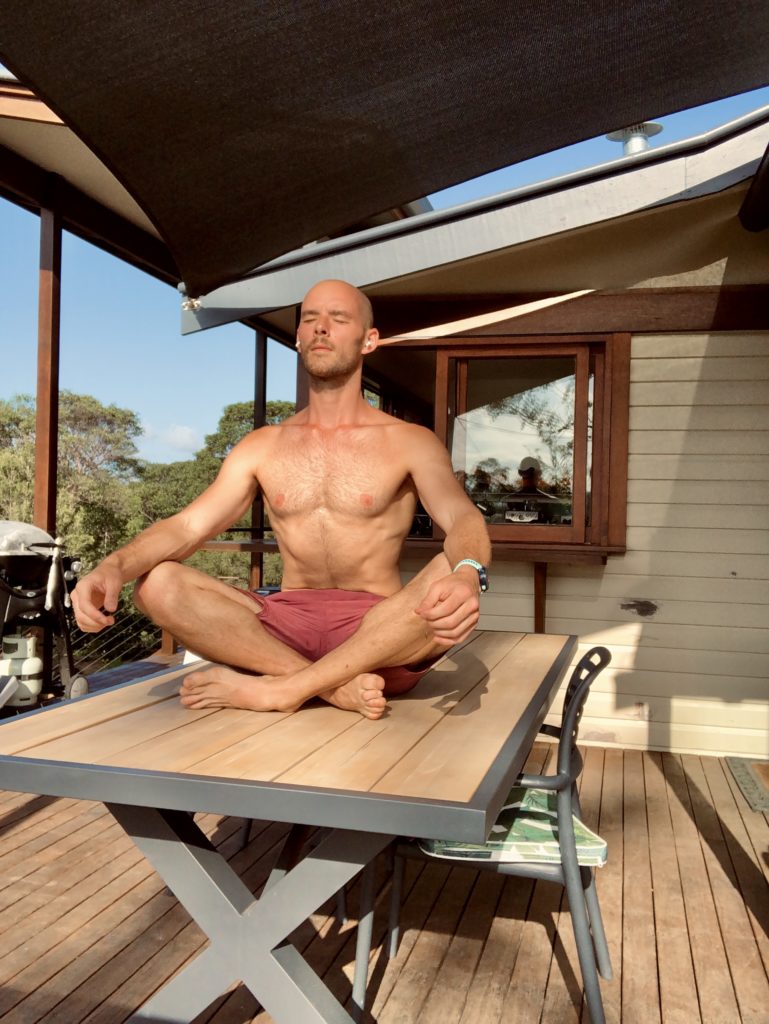 I meditate with the Calm app, which offers different meditations every day. I prefer to have a voice that speaks to me in English. I am currently at 12 days in total including 2 days or I have meditated 2 times. We are therefore on a total of 140 minutes of meditation in January.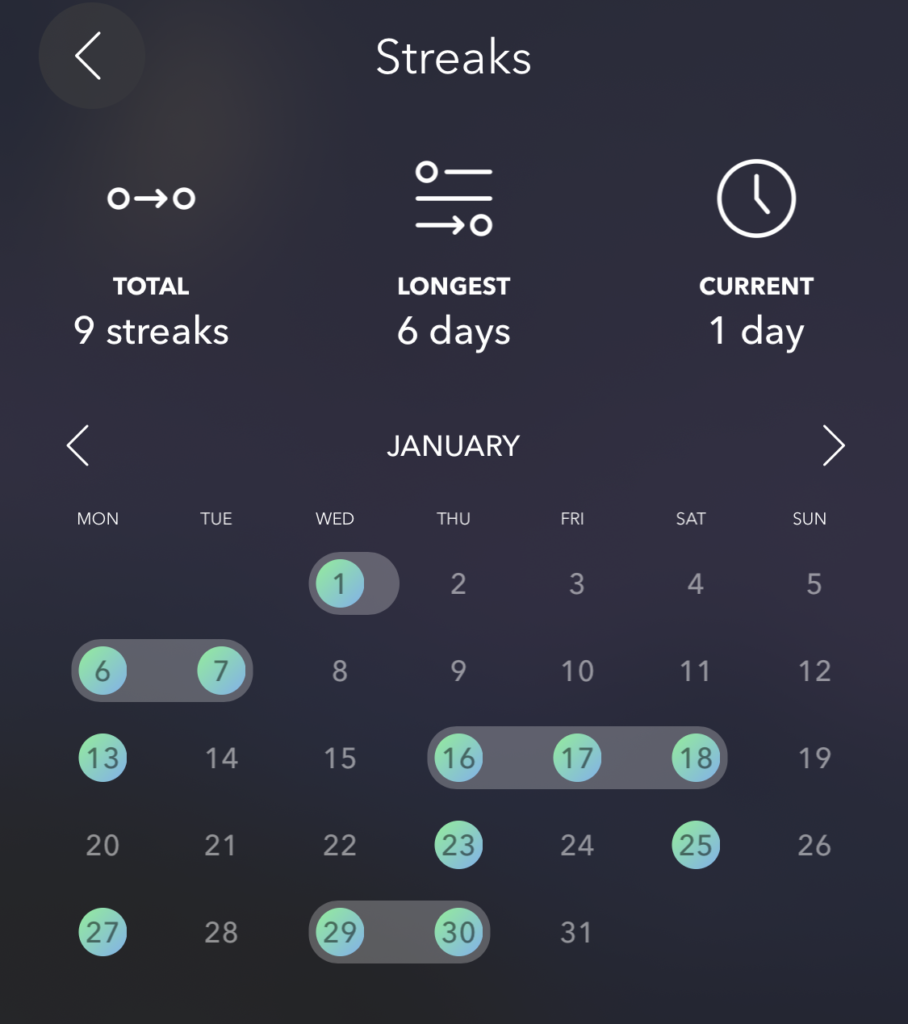 ---
EXPERIENCES RÉALISÉES (10/100)
# 3 – Give my blood
# 15 – Take Public Speaking Lessons
# 17 – Let my beard grow for Movember
# 20 – Wear the "Dirty Dancing" for an evening
# 27 – Helping an association as a volunteer
# 77 – Skydiving
# 87 – Do an amateur boxing fight
# 100 – sell my company and quit everything
---