180 days in Mexico, what an adventure!

I've been in Mexico for almost 180 days, and I'm still going from experience to experience, like my first tattoo, learning acro-yoga in 10 days or having the most powerful hallucinogenic experience in the world. I had originally left for a short month but this country is magical on so many levels that I can't leave.
Here, you can have spiritual experiences like riding a Velib on the banks of the Seine in Paris. Here, you feel a positive energy surrounding you from the moment you wake up, and throughout the day. And of course, here, the weather is nice and warm all year round, the people are friendly and you have everything you need to live and work well remotely.
The craziest, yet least known, is the quality of life related to exchange rates. When you start to "live in pesos", your standard of living is immediately multiplied by 5!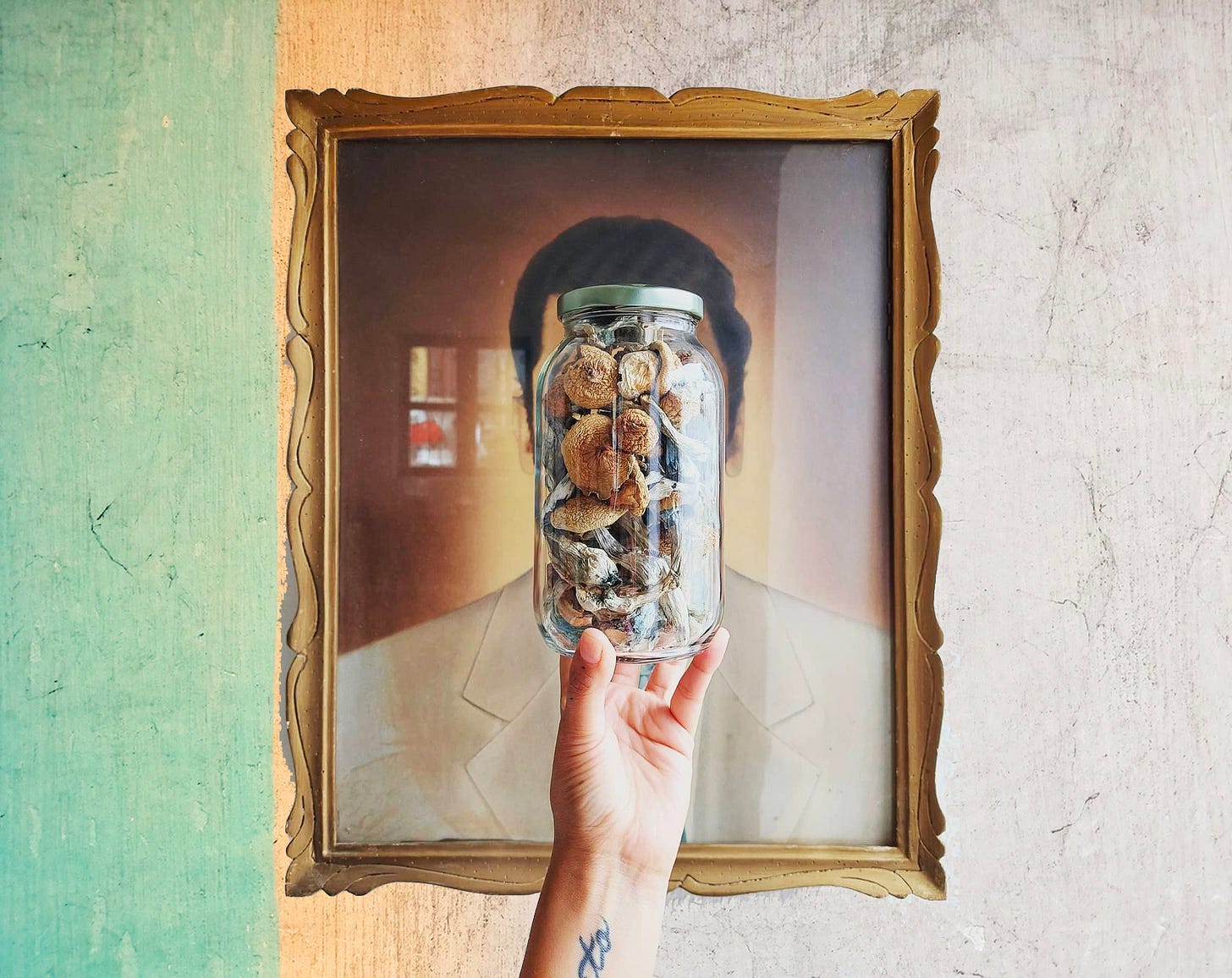 ---
The "Digital Nomad Shack" adventure lands in Oaxaca

If you follow me on Instagram, you know that I live in a concept of ephemeral nomad houses that I move every month. The "Digital Nomad Shack" adventure started in Faro (south of Portugal) in September 2020 and and hasn't stopped :
October to December 2020 > Lisbon
January 2021 > Playa Del Carmen / Tulum (oh my god… I hated it!)
February 2021 > San Pancho
March to April 2021 > Sayulita
May 2021 > Mazunte & Puerto Escondido
June 2021 > Oaxaca
Except that my plans completely changed when I arrived in Oaxaca. I literally fell in love with the city and I met a lot of nice people like Judith, my Mexican partner on this project that you will discover.
The "Digital Nomad Shack" adventure is finally settling somewhere permanent. The first city chosen is Oaxaca. If this first experience is a success, there is a good chance that a second house will be created in another part of Mexico.
---
I will be here from August 1st to September 30th, 9 weeks

As I write this I am in the house in Oaxaca, but with a return to Paris on June 27th (if you want to have a coffee, write me!). I plan to stay in Europe (France, Portugal & Spain) all of July and then return to Mexico on August 1st.
I propose you to come and co-live with me for 1 week or more during this period. There are currently 2 rooms available in August and 3 rooms available in September. I will personally select the people who will join the house to ensure a co-living centered around the same desires:
Be focused during the day on your job or personal projects (or chill out!)
Want to discover new things
Want to implement new habits
Want to meet people with the same mindset
I guarantee that if you come to Oaxaca, you will leave with a tenfold increase in your energy level, both physically and spiritually. Here is a small but not exhaustive list of things you can do during your stay.
List of experiences available:
Meditation & Yoga on the terrace with mountain view
Soundbaths & Reiki
Jump-rope session and body training on the roof
Plant-based cooking class and Fridge Designing
Visit to the incredible Tlacolula market
Optional: a road-trip to Mazunte and Puerto Escondido to spend a few days at the beach! It is necessary to rent a car and count at least 5 days.
---
A home to be : : "Focused by day, Connected by night"

It is +6000ft2 with a double rooftop of 150m2 and 12 meters high ceiling in the living room.
Perfectly located in the Xochilmilco neighborhood, it is a 10 minute walk from Santo Domingo (the historical center of Oaxaca) and 10 minutes walk from the "Cerro Del Fortin" mountain (the best place to do trails in the middle of nature).
2 types of rooms: 2 "classic rooms" with 1 double bed + 2 "master-studios" in shared rooms with 2 double beds
A large open kitchen + co-working space with +200Mbps Internet
A gym on the roof
Daily cleaning + weekly change of sheets and towels.
---
Plane budget > 600/800 euros

To get to Oaxaca City (from France), you must first aim for Mexico City. There are direct flights from Paris with Air France or AeroMexico at 800€ return. Then you have to take an internal flight to arrive at Oaxaca International Airport. I advise you to take them separately.
If you want to do the road-trip to Mazunte/Puerto in addition, a good option can be to take an internal flight to Oaxaca and take your return flight (to Mexico City) from Puerto Escondido. I'll explain if you're interested!
---
House Budget > 175 euros per week (7 nights)

There are 2 types of rooms available. You can have your room to yourself or be in a shared room with another person.
1 place in "Master Studio" > 175 euros per week (7 nights), or 610$MX / 25 euros per night
1 place in a single room > 250 euros per week (7 nights), or 865$MX / 35 euros per night
---
Budget "Life" > +/- 200 euros per week

Of course, this can vary from simple to double. If you decide to eat often at home, it will cost much less than going to a restaurant morning, noon and night. To give you an idea, I spend an average of 300 to 400 euros per week here… BUT… I enjoy myself to the max.
In other words, I go to the best restaurants in town (ici, là et là) several times a week, I start all my days in coffee shops (ici et là) and I frequent 3 or 4 times a week the best cocktail bars (ici et là). And of course, I say yes to all the experiences I encounter!
Ps: I'm thinking of having a chef at home to cook (plant-based) every lunchtime from Monday to Friday. It would cost us 6/7 euros per meal! (see also the breakfasts)
You've got it, #skyisthelimit !