If you don't know David Goggins yet, I recommend that you take 5 minutes to get to know this half-man half-alien. He is best known for his best-selling book "Can't Hurt Me" (+2.5 million books sold) and the various motivational videos that use his voice (example here and there).
His fans are adept at expressions such as "Dog Mentality" or "Stay Hard". It must be said that Mr. David Googins is impressive. He participated in the hardest races in the world (like the "Badwater Ultramarathon"), passed the entrance exams for the "US Air Force" + "US Navy" + "US Navy SEALs" and he holds the world record for the number of pull-ups in 24 hours (4030 repetitions…).
To put it another way, David Goggins is literally a "superman". But why am I speaking to you about him? Because every year he launches his 4x4x48 challenge.
Don't worry, I'm not going to try to convince you to do it !
Let's be honest, it's a good challenge for "Roger"! You have to run 4 miles (6.4km) every 4 hours for 48 hours, so you have to sleep intermittently.
On the other hand, it inspires me to create a "more accessible" challenge to take you out of your comfort zone! I simply call it #DailyMaxChallenge because it is a challenge to be practiced "every day" to reach your "maximum", hence "Daily" + "Max".
---
DailyMaxChallenge: 30 days to get out of your comfort zone

75% of the people that I currently coach with my #AlloMax method have come to see me for problems such as "eating healthier", "losing excess weight" or "becoming athletic".
At my little level, I can clearly see the negative impact of our society on our health and state of mind. On the one hand, the food industry makes us fatter than ever and on the other hand, social media shows us how we are not "good enough".
Ps: For my readers "looking for a 10% bodyfat", I recommend this explanatory video of Vitruvian Physique
All this to say that my numerous coaching sessions have given me the desire to create a simple and accessible sporting challenge whatever your level. I really insist on "whatever your level".
Currently, I coach people to "just" put back minutes of active walking in their days (and that's already a lot). I hope that this challenge will be for them too.
---
Why do this challenge?

For many physical and mental reasons. If you choose the right difficulty, this challenge will take you out of your comfort zone while showing you your ability to exercise every day.
No matter how far you run at the end, if you show your mind that you are able to put on your sneakers every day, then your perception of yourself will change.
Of course, your energy expenditure will increase considerably, so you will most likely lose a few pounds along the way. However, this is not the goal (although it will be one of the results).
This challenge should allow you to create (successfully) a new daily routine, show you that you can be "a sporty person" and above all that you manage to put things in place in your life that stick!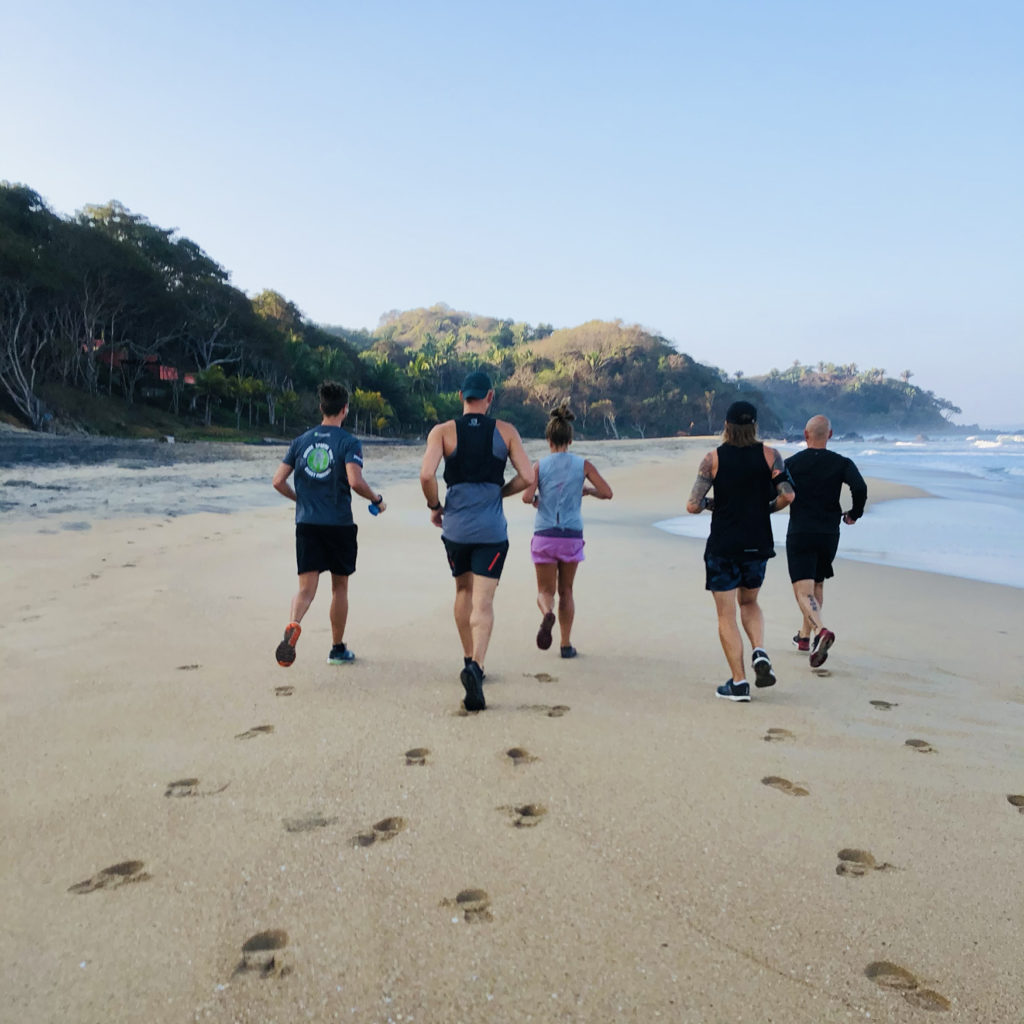 ---
How does it work?
Choose your weapons. Running? Swimming ? Active walking ? Cycling ? Choose the sport that suits you best. If possible an endurance sport that will make you "burn" calories. You can imagine the same thing with a number of repetitions such as 100 skipping rope jumps on the first day, then 200 on the next day, etc.
Define a "starting point" distance (very small). Over the first 2 weeks of the challenge, the idea is to put you in a positive energy so we will try to create "small victories" at the start. The first few days may seem ridiculous, but be patient because it will quickly become more difficult.
Add the distance of the first day every day. If you started with 500m for example, then you add 500m per day. It should be 5km by the 10th day. Yes, it goes up quickly!
Running, walking or pedaling the expected distance in ONE TIME ONLY. Be careful, we are not trying to beat times here. It doesn't matter how long it will take you to do the distance, the important thing is to DO the distance every day and in ONE TIME ONLY. You can take as many breaks as you need (even a picnic break!), you are allowed to walk if you are tired, especially towards the end of the challenge where distances become important, but you must cover the distance in one session.
Join me on Strava @maximebarbier to share your results, get encouragement from the community and keep track of your performance.
Find a partner to do the challenge with you. Physically (you do it together) or virtually (you do it on your own). Having a buddy will greatly increase your chances of success.
Join the whatsapp group #DailyMaxChallenge (send me a private message to get in). We will all motivate each other by sharing our results, playlists, podcasts or tips to get there!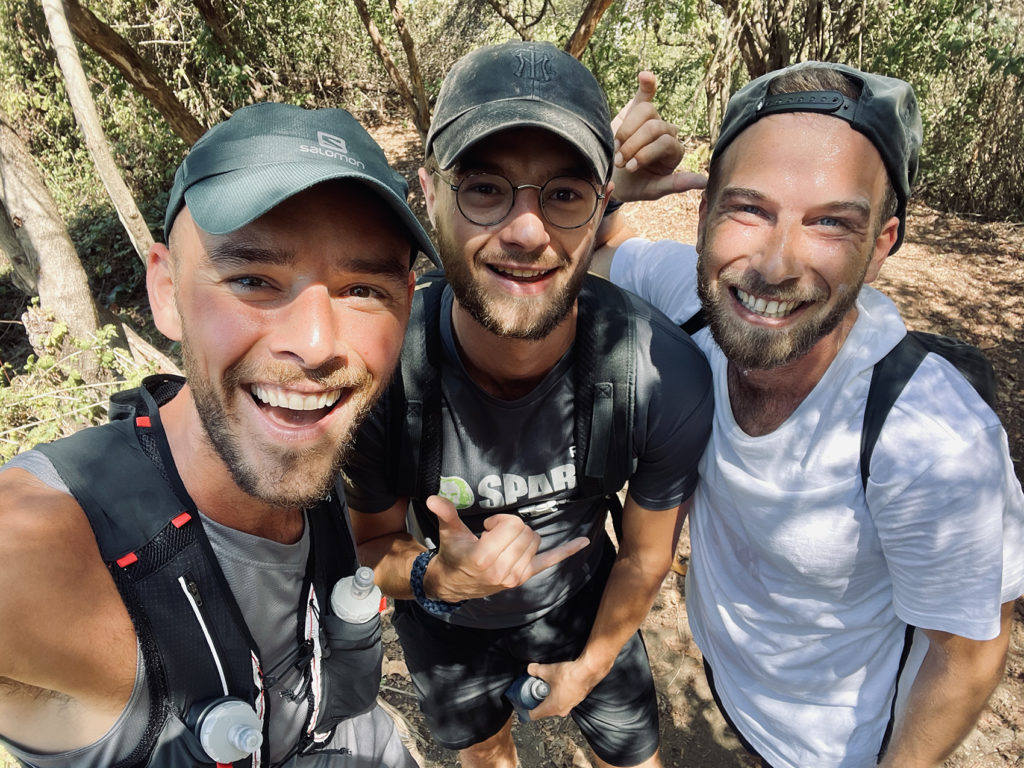 ---
Which distance to choose?

I took the time to make a small excel chart (below) to help you choose your starting distance. As you can see, the total sum at the end of the challenge climbs very quickly. Starting with 800m per day will take you to 372km after 30 days. Big performance.
I recommend you to take the average per day which corresponds to your "usual training". In other words, if you are used to running 10km without too much difficulty, then opt for a start at 600 or 700m. If you still can't run a 5km without stopping, start at 200 or 300m, or even 100m!
The choice of sport should of course influence your choice. Adding 500m of walking per day has absolutely nothing to do with 500m of running or cycling. Also take into account the time needed for the distances at the end of the challenge. Doing 20km of walking does not necessarily can be done on a Monday morning before going to work for example…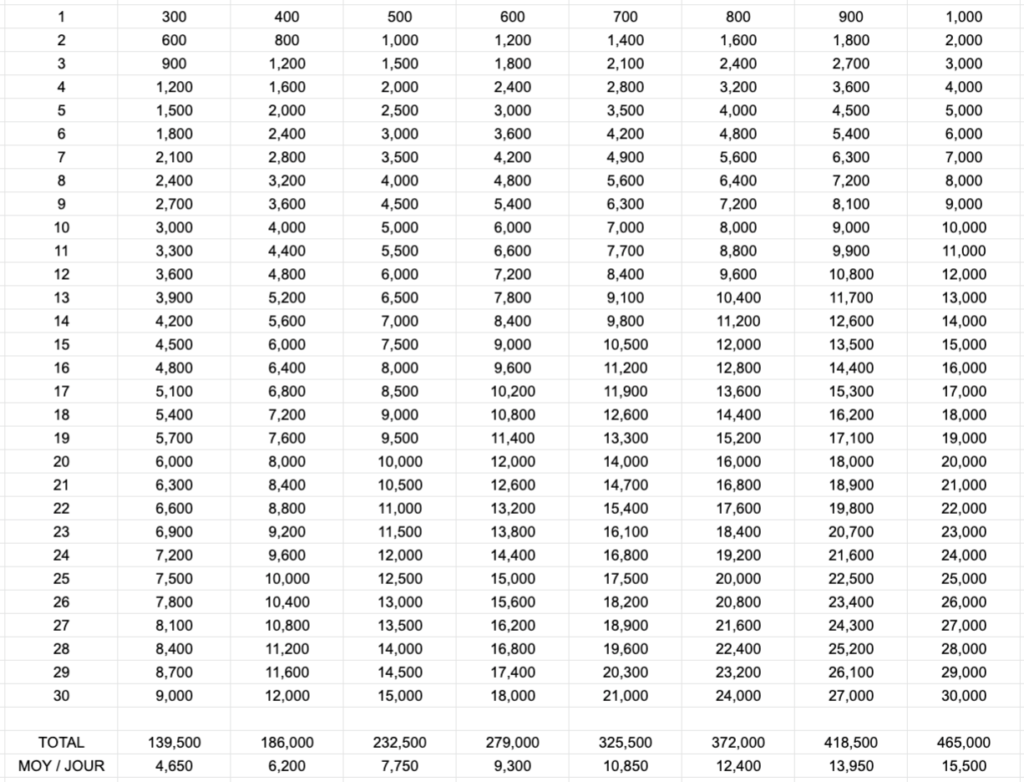 ---
Departure in 1 week!
For my part, I'm going to start at 700m of running, to finish with a half marathon on the last day. Knowing that I have in addition my 1,000,000 rope skipping challenge and my bodytraining (5x / week), I think it will be quite an effort!
If this article inspires you, if it makes you want to get out of your comfort zone, then write me a message on my instagram !
We will be able to exchange on the distance and/or the sport that suits you best and I will give you some advice to prepare you as well as possible. I will also put you in the whatsapp group.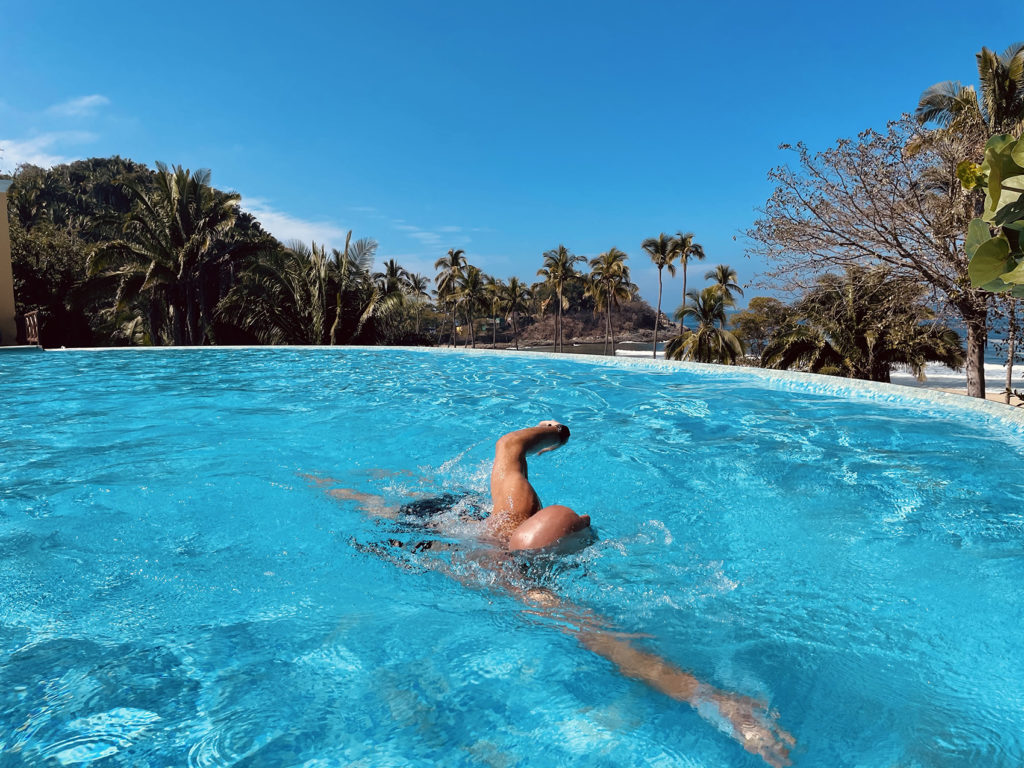 ---
AlloMax, I need to change my habits!
After having tested my method myself on the accomplishment of +300 dreams in 5 years and generated dozens of new habits that have completely changed my life, I now coach those who have the desire to change.
Click on my agenda below, choose the slot of your choice and take 30 minutes to get to know each other and discuss the method. The objective of the session :
Answer your questions
Define what you want to achieve
Decide together if coaching is right for you
And above all have a good time!
---
---
If you want to know a little more about my work and my world, all the available links are below!
---